Gabrielle Union Has Always Had A Tense Relationship With Dwyane Wade's Ex-Wife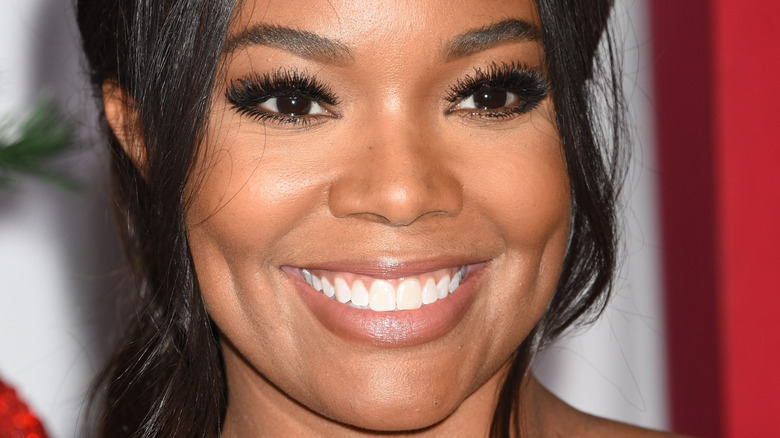 Ga Fullner/Shutterstock
Gabrielle Union and Dwyane Wade are no fans of the former NBA player's first wife's parenting skills. Wade and Siohvaughn Funches's relationship has been rocky since they separated in 2007, as noted by Us Weekly. However, tension escalated in 2022 when Wade filed a petition in August that would allow their teenage daughter, Zaya — who came out as transgender in 2020 — to change her legal name and gender, Fox News reported. Funches, who has been at odds with Wade and Union over their support of Zaya's LBGTQI+ identity, challenged his legal action in early November.
Funches argued Wade is using their child for self-gain. "[He] may be pressuring our child to move forward with the name and gender change in order to capitalize on the financial opportunities that he has received from companies," Funches's documents read, according to TMZ. The basketball star publicly expressed his thoughts regarding Funches's motivations. "I'm very disappointed that she continuously find [sic] ways of centering herself and HER needs, without regard to her children," he shared on Instagram on November 9.
Union has largely stayed out of the issue. But, while promoting "The Inspection," in which she plays a homophobic mother to a gay son, Union suggested Funches's attitude toward Zaya was her main motivation for accepting the job. "I took the role for one parent in particular," she said on "Higher Learning with Van Lathan and Rachel Lindsay" on November 22. While it's clear Union is no fan of Funches's parenting, her issues with Wade's ex aren't new.
Siohvaughn Funches once sued Gabrielle Union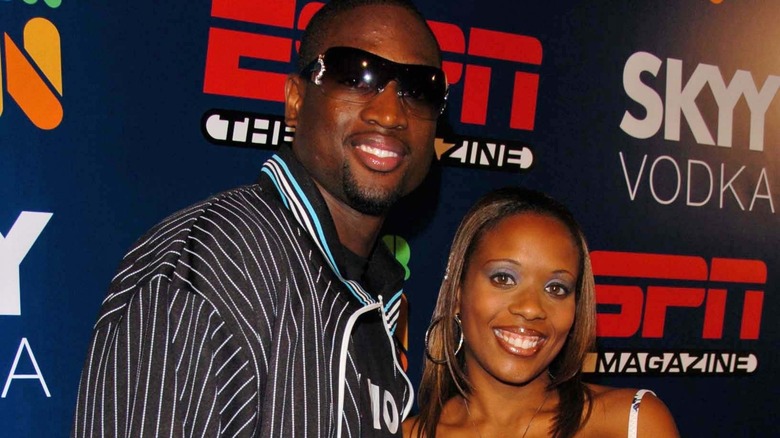 s_bukley/Shutterstock
Dwyane Wade and Siohvaughn Funches tied the knot in 2002, but despite being high school sweethearts who'd known each other all their lives, their relationship ended in acrimony five years into their marriage. When filing for divorce in 2010, Wade and Funches fought over their two children, Zaya and Zaire, a court battle the then-Miami Heat star won the following year when he was awarded sole custody of both, The Associated Press reported (via ESPN). 
By then, Wade was already in a relationship with Gabrielle Union, whom he started dating in 2009, according to People. The relationship apparently really bothered Funches. So much so that she filed a lawsuit in 2010 against the "Bring It On" star for allegedly engaging in inappropriate sexual behavior with Wade in front of the kids, in addition to other negligent actions, per the New York Daily News.
Union was unconcerned by the legal action. "My life is just too easy to track," Union told JET (via Us Weekly) in 2012. "We were submitting plenty of proof for the times she said I was in Miami. So, it was like, obviously you're not telling the truth." As he did in their most recent court battle, Wade accused Funches of using their children. "It is clear that this is a desperate attempt to retaliate against me for seeking sole custody of our children and requesting that the court have her undergo a psychiatric examination," he told TMZ. The suit was eventually dismissed. 
Inside Gabrielle Union's relationship with Zaya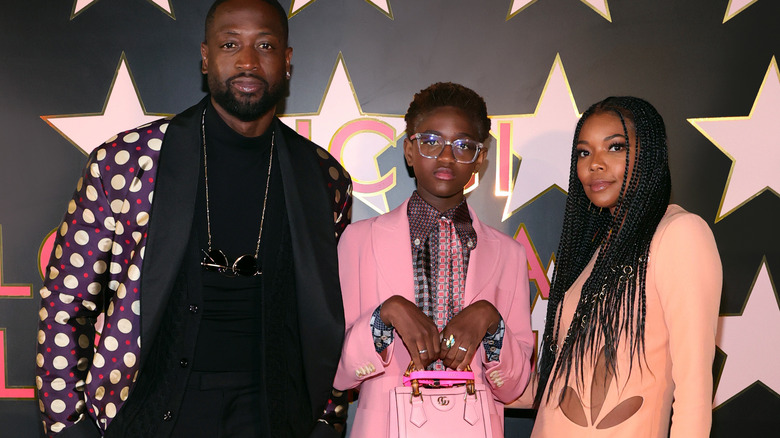 Rich Fury/Getty Images
Gabrielle Union has been in Zaya's life since she was a toddler. Union officially became her stepmother in August 2014, after she and Dwyane Wade tied the knot. Despite their longstanding relationship, Union and Zaya developed a deeper bond after Zaya embraced her identity. "Zaya coming into truest self did help because I am able to bond with who she actually is versus the representative that was speaking for her for years," Union told People in May. 
Zaya also believes that coming out helped strengthen her relationship with Union. "Me discovering who I am, has definitely deepened our bond and also other people's bonds ... Our relationship has grown so much from the first day I met her to now," she said. "It is because time has allowed us to grow together and progressively." Unlike her biological mother, Siohvaughn Funches, Zaya's stepmother supported her transition from the get-go.
In February, Union took to social media to introduce her daughter. "Meet Zaya. She's compassionate, loving, whip smart and we are so proud of her," she tweeted. "It's Ok to listen to, love & respect your children exactly as they are." Zaya was equally supported by her father. "Me and my wife, my wife Gabrielle Union ... we are proud parents of a child in the LGBTQ+ community and we're proud allies as well," Wade said on "The Ellen DeGeneres Show" in February 2020. "We take our roles and responsibility as parents very seriously."