Inside Carol Burnett's Friendship With Lucille Ball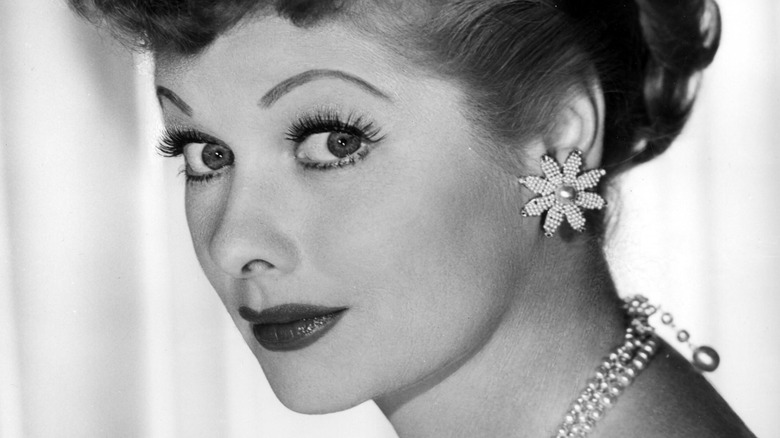 Avalon/Getty Images
Lucille Ball and Carol Burnett are known as two of the biggest female comedians of all time. The two women had a 22-year-age gap, but that didn't stop them from forging a long friendship that lasted until Ball's death in 1989.
The redheaded funny ladies first met 30 years prior, backstage at a 1959 production of "Once Upon a Mattress" in New York City, per Biography. Their 30-minute chat came on the heels of Ball's hit CBS sitcom, "I Love Lucy," and eight years before Burnett would become a household name with her sketch-comedy series, "The Carol Burnett Show," on the same network. "She called me 'kid' because she was 22 years older than I," Burnett once said of Ball. "She said, 'Kid, if you ever want anything or need me, give me a call,'" Burnett added of her first chat with the comedy legend, per Closer Weekly.
But when did the backstage meeting turn into a working relationship and 30-year friendship? Turns out, Ball was smitten at first sight.
Lucille Ball wanted to work with Carol Burnett the first time she saw her onstage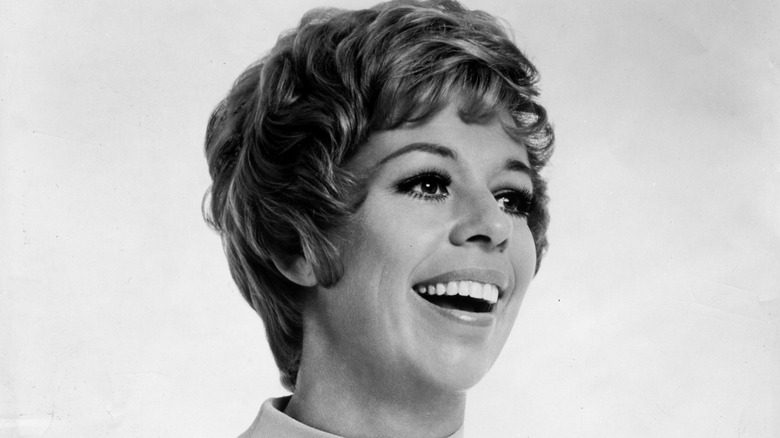 Michael Ochs Archives/Getty Images
Lucille Ball knew she'd spotted a star when she saw Carol Burnett in the off-Broadway production of "Once Upon a Mattress." In a 1984 interview (via YouTube), Ball said she'd been excited to catch the "newcomer" in the show, but she got to her a little late, as someone else snagged her. "I wanted to sign her up," Ball revealed. "I wanted to make a pilot with her. I wanted to put her in our company, but somebody beat me to it."
Years later, Burnett took Ball up on her offer to give her a call. According to Biography, the up-and-coming comedian was offered her own comedy special on CBS, and she cashed in that phone call to Ball to ask her to guest star. The hit 1966 special, "Carol + 2," spawned Burnett's self-titled variety show, which ran from 1967 to 1978, per IMDb. Burnett also returned the favor and guest-starred on several episodes of Ball's CBS sitcoms, "The Lucy Show" and "Here's Lucy," in the late 1960s.
In 1984, Ball revealed that the first time she saw Burnett onstage she knew she "had it." "I had seen her performance and I believed it and I saw a true comedian at work," Ball said, adding that she had studied Burnett more than she laughed at her. And Burnett told Emmy TV Legends that Ball was "meticulous" about her work. "In watching her, everything was truthful, even as silly as it was," Burnett said. "It was serious business with her."
Lucille Ball and Carol Burnett's relationship was special
Lucille Ball and Carol Burnett were much more than comedy co-stars. In 1971, the two appeared together on an episode of "The Dick Cavett Show," where they talked about the challenges of being working mothers. A decade later, Ball paid tribute to her pal on the "All-Star Party for Carol Burnett," where she described her as the greatest comedian of her generation.
Burnett once said she thought of Ball as a "big sister," and in a 1984 interview, Ball said of Burnett, "I think she's one of the greatest gals that I've ever met." According to Closer Weekly, the sitcom legend even threw Burnett a formal baby shower when she was expecting her second child. "It was a black-tie baby shower. With men attending," Burnett revealed, adding that Ball's second husband, Gary Morton, did comedy routines as he opened up her baby gifts for her.
In January 2016, Burnett was presented with the Screen Actors Guild Lifetime Achievement Award. Backstage, she talked about her long friendship with Ball, who died on April 26, 1989, which also happened to be Burnett's 56th birthday. Burnett revealed that Ball always sent her flowers on her birthday. "She died on April 26th, and that afternoon, I got flowers from her that said, 'Happy Birthday, kid,'" she revealed, according to USA Today.
"Over the years, Lucy and I were very close," Burnett once said (via YouTube). "We talked on the phone, she always sent flowers on my birthday, and there's not a day that goes by that I don't think of her because I miss her."