Why Melissa McCarthy Almost Quit Acting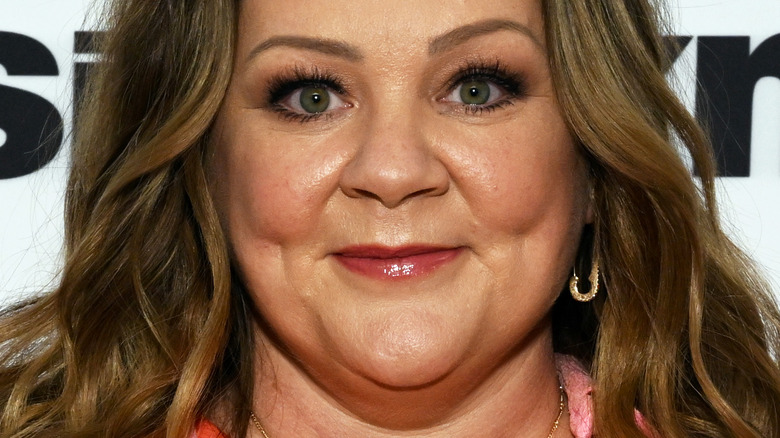 Slaven Vlasic/Getty Images
There's no doubt that Melissa McCarthy is a comedic treasure. The actor skyrocketed to fame playing the role of chef Sookie St. James in "Gilmore Girls." Since then, she's starred in many popular films including "Bridesmaids," "The Heat," and "Life of the Party." McCarthy consistently brings her quirky personality and crass sense of humor to her on-screen roles. As fans may suspect, it's somewhat of an act. Regarding her characters, McCarthy told The Wall Street Journal, "You get to scream at people or say insane things and not think twice about it. Whereas I would never do that in my real life."
It's clear that McCarthy is a passionate and committed actor who finds a sense of freedom in the process. But with all of her success, it's hard to believe that she actually struggled to make it. Yup, the profession once took a toll on her wallet and well-being. However, she continued to persevere and her hard work eventually paid off. But why did McCarthy almost quit acting?
Melissa McCarthy made a pact with herself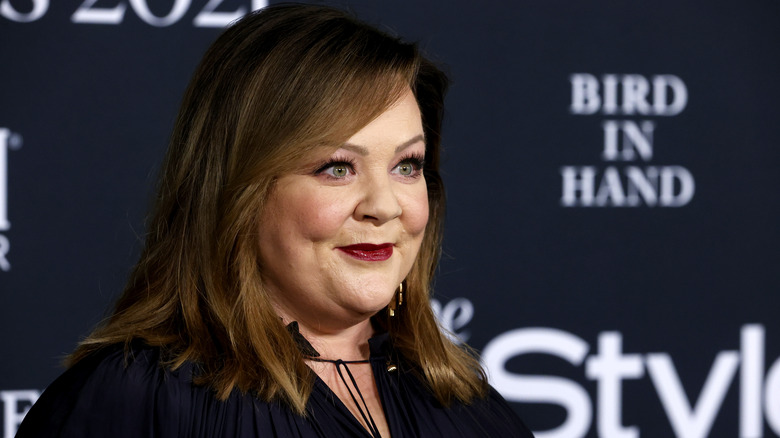 Frazer Harrison/Getty Images
Although Melissa McCarthy ultimately found her footing in Hollywood, the path to stardom wasn't so easy. The grind of securing on-screen roles was extremely tough and almost led her to quit acting. She told Heat Magazine (via Toronto), "Acting wasn't working out, I was getting rejection after rejection, I wasn't even getting auditions – I couldn't get a job to save my life." So, the aspiring actor made a pact with herself. She explained, "I always said if I don't get anything substantial by the time I'm 30, I'm done. And a week before I turned 30, I got 'Gilmore Girls."
Prior to McCarthy's big break on "Gilmore Girls," she had a job at Starbucks, per Insider. She also worked as a production assistant. In a 2019 appearance on "The Howard Stern Show," the actor said that she learned a lot from the position. But once she found out she booked the role of Sookie St. James on "Gilmore Girls," there was no looking back. McCarthy shared, "It was the first time that I felt like I could say I was an actress. I quit my nanny jobs, I quit all the production jobs."
Melissa McCarthy had struggles in the entertainment industry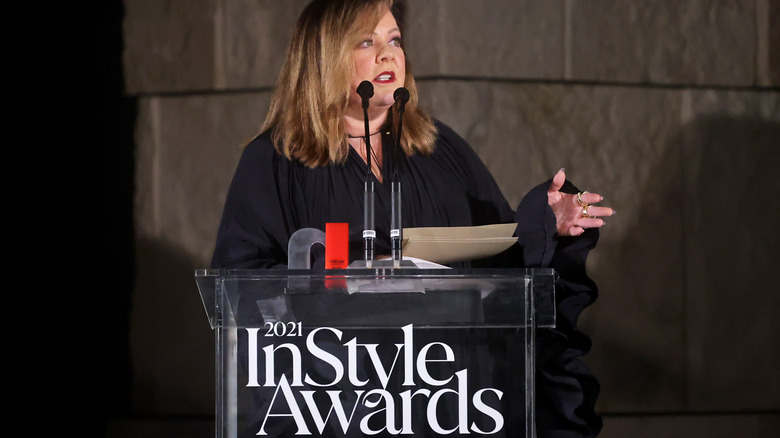 Emma Mcintyre/Getty Images
So, what else was Melissa McCarthy up to before making it big in Hollywood? According to "Today," she moved to New York City at the age of 20 without any plan and hardly any money. But she immediately started doing stand-up comedy and then acting in plays. She revealed her challenges at the time, saying, "I remember trying to get folding chairs into a taxi cab and I was worried I can't really pay for the taxi but I can't carry the chairs back to the rental place." Years later, McCarthy moved to Los Angeles, where she polished her comedic chops at the famous improv group The Groundlings. She called it her "university."
Once fame came along, McCarthy still had some struggles to navigate. When she was given the chance to star in the sitcom "Mike & Molly," after "Gilmore Girls," she was initially hesitant to take on the role in the show, which revolved around overeating. She recalled to CBS Sunday Morning, "My first reaction was no thanks ... I didn't want to do something that was just on a topic of weight." However, she ended up signing on and scored an Emmy for her performance. We're glad Melissa McCarthy never gave up on her dreams!