Meghan Markle Secretly Baptized In London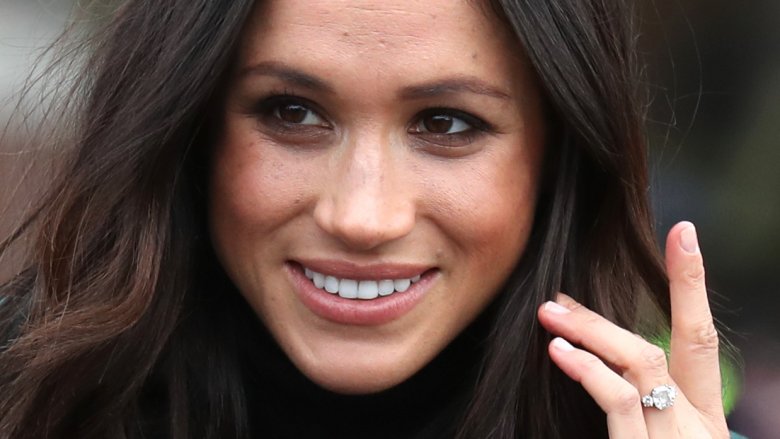 Getty Images
The future royal just converted to her fiancé's religion.
The Daily Mail reports that Meghan Markle has officially become a member of the Church of England, as she was baptized on Tuesday, March 6, 2018. The 45-minute ceremony took place at London's St James' Palace and was led by Archbishop of Canterbury Justin Welby. Among the guests were Prince Harry, Prince Charles, and Camilla, the Duchess of Cornwall. Notably absent, however, were Prince William and Queen Elizabeth II.
Following her baptism, in which holy water from the River Jordan was poured on the former Suits actress' head, Markle was immediately confirmed by the church. She reportedly had two sponsors for the services, one of whom was a close friend.
As noted by CNN, Markle attended a Roman Catholic high school as a teen but was raised Protestant. While it reportedly wasn't necessary for Markle to be baptized by Harry's church, she allegedly chose to do so as a sign of respect for the Queen, who serves as the head of the Church of England.
Markle and Harry, who announced their engagement in November 2017, are slated to marry at George's Chapel, Windsor Castle on May 19, 2018.