Tony Winner Ruthie Ann Miles Is 'Out Of The ICU And Healing' After Tragic Car Crash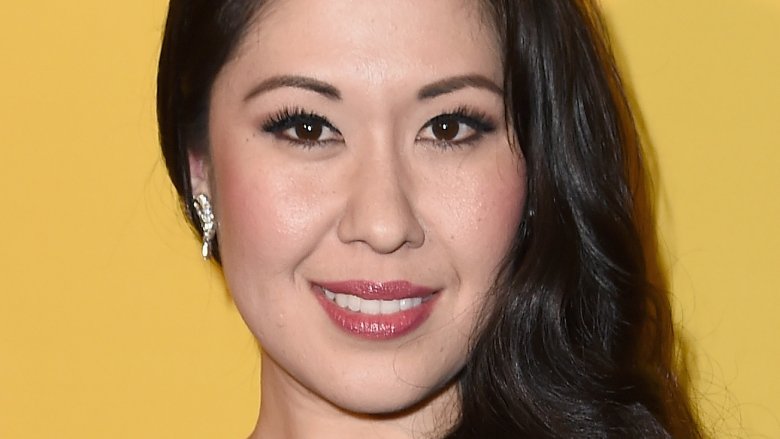 Getty Images
The Broadway star is recovering after being involved in a horrific car accident earlier this week.
According to a post on Ruthie Ann Miles' official Twitter account, shared on Thursday, March 8, 2018, the Tony winner, who is pregnant, is "out of ICU and healing."
"Thank you for your prayers over our families and holding us in our pain," the statement read. "We are extremely grateful for your kindness and generosity. Ruthie is now out of the ICU and healing, by all accounts it is a miracle our second child is unharmed."
The statement continued, "Please continue to pray for the Lew and the Blumenstein [Miles' legal last name] families as we process the unthinkable and lay our grief in the arms of Jesus. Joshua and Abigail are now resting in Heavenly peace and Joy."
As Nicki Swift previously reported, Miles and her 4-year-old daughter, Abigail, as well as her friend, Lauren Lew, and Lew's 1-year-old son, Joshua, were struck by a car in Brooklyn, N.Y. on Monday, March 5. The accident occurred at 1 p.m. at the intersection of Ninth Street and Fifth Avenue when a driver, a 44-year-old woman, lost control of her vehicle and ran a red light. According to the NYPD, no arrests have been made and the investigation remains ongoing.
While Miles and Lew were later said to be in stable condition at the hospital, Abigail and Joshua were tragically pronounced dead at the scene.
A GoFundMe page has since been set up for Miles. At the time of this writing, over $391,000 have been raised. A GoFundMe page was also set up for Lew. Additionally, according to BroadwayWorld, 54 Below's upcoming Broadway Baby Mamas concert will benefit Miles. The event, held on Thursday, March 15, will star Celia Keenan-Bolger, Stephanie J. Block, Nikki Renée Daniels, and more.
The Broadway community, including Lin-Manuel Miranda and Ben Platt, has rallied around Miles and her family, offering their condolences and encouraging their social media followers to help in any way they can.
"This incredible woman of unimaginable kindness and goodness and talent is going through the absolutely unthinkable," Platt tweeted. Meanwhile, Miranda wrote, "Heartsick for Ruthie and her family."
Miles is best known for her Tony Award-winning performance as Lady Thiang in the 2015 Broadway revival of The King and I. She is meant to reprise the role in London at the Palladium Theatre in June. 
Our thoughts are with Miles, Lew, and their loved ones during this tragic time.