How Days Of Our Lives Star Linsey Godfrey Fought Back And Beat Cancer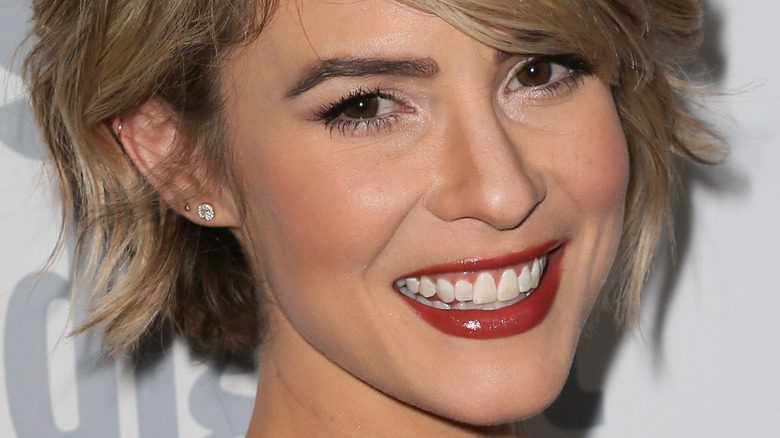 David Livingston/Getty Images
Linsey Godfrey has become a household name among soap opera fans, who know her from her roles on sudsers like "The Bold and the Beautiful" and "Days of Our Lives." Godfrey first joined "The Bold and the Beautiful" in 2012 when she was cast as Caroline Spencer, per Soap Central. During her time on the show, Caroline caused plenty of trouble, including trying to kill Bill Spencer, marrying Rick Forrester after coming between him and another woman, and kissing Ridge Forrester while married to Rick. Sadly, the character of Caroline died off-screen in 2019 from a blood clot.
After Godfrey moved to "Days of Our Lives" and stepped into the role of Sarah Horton, fans saw more range from the actress. Sarah dealt with a cheating fiance, a secret pregnancy, the death of her child, and a romance with Salem bad boy Xander Kiriakis. She was also kidnapped and drugged, which caused plenty of mental health issues (via Soaps in Depth).
Although Godfrey has played out many dramatic scenes on the small screen, her real life has also been full of struggles and health issues, all of which she has worked hard to overcome.
Linsey Godfrey was diagnosed with cancer at age 17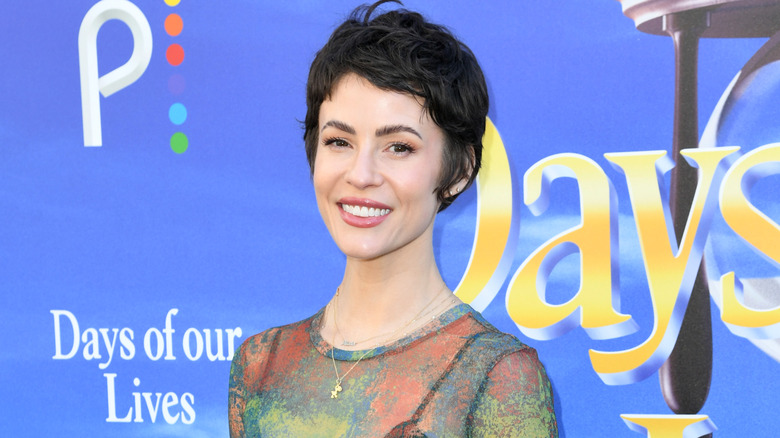 Jc Olivera/Getty Images
Linsey Godfrey may play a character who has been through the wringer on "Days of Our Lives," but in reality, the actress has also had to deal with some difficult situations in her personal life. As a teenager, Godfrey was diagnosed with Hodgkin's lymphoma, and it turned her life upside down. "A month before my 18th birthday I was diagnosed with Hodgkin's Lymphoma stage 3A. I underwent 12 rounds of chemotherapy over the course of 6 months. I actually shaved my head on my 18th birthday," Godfrey previously said of her cancer struggle (via Soaps).
The actress admitted that she got through the difficult time in her life by riding horses and spending tons of time at the beach. "I rode horses and was at the beach 24/7. My momma said the beach cures and heals everything. Even the soul," Godfrey recalled.
In 2020, Godfrey celebrated being in remission for 13 years. "I feel so lucky to know so many women survivors, who fought beautifully and are here to enjoy each day as it is, a gift. Today we celebrate the warriors who continue their fight!! We also honor and remember those who lost their battle," Godfrey revealed at the time, via Soap Opera News. Sadly, cancer isn't the only health issue that the actress has been forced to overcome during her life.
Linsey Godfrey is a true survivor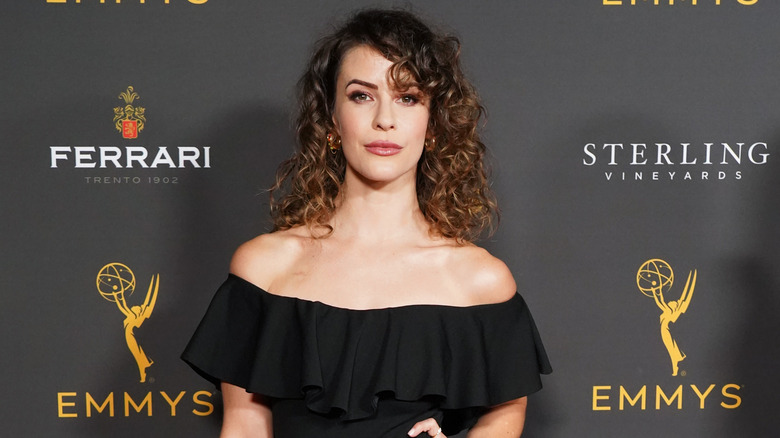 Rachel Luna/Getty Images
A few years after her cancer diagnosis, Linsey Godfrey was diagnosed with Bipolar II. According to Soaps in Depth, the mental health condition causes periods of depression followed by periods of high energy, as well as mood swings. However, years later the "Days of Our Lives" star was diagnosed with borderpolar, a combination of borderline personality disorder and bipolar disorder. "I had been struggling for so long, and I knew I wasn't okay. Even though it was a big, awful pill to swallow, I was relieved to finally have an answer," Godfrey told People.
In 2015, the soap star also was involved in a shocking accident and hit by a car that veered off the road. The accident caused horrific injuries to Godfrey's legs. "I saw my feet and kind of the state that they were in, which was not facing the right direction. Both of my ankles were dislocated and broken and then my tibia and fibula, which are your shin bones, went through the skin," she told ET at the time. Thankfully, Godfrey was able to regain use of her legs and make a full recovery. Her injury was even written into her character's storyline on "The Bold and the Beautiful" so that she could return to work. The actress is a true inspiration and the definition of a survivor, which is just one of the reasons fans love her so much.
If you or someone you know needs help with mental health, please contact the Crisis Text Line by texting HOME to 741741, call the National Alliance on Mental Illness helpline at 1-800-950-NAMI (6264), or visit the National Institute of Mental Health website.