The Reason Behind Heather Rae Young And Nick Ebert's Break Up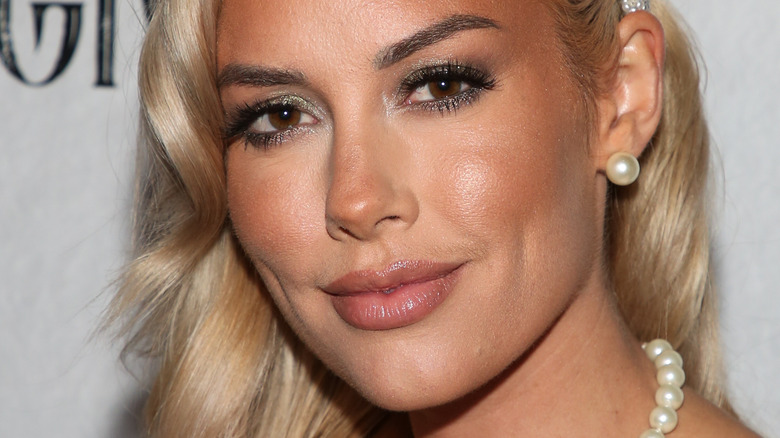 Paul Archuleta/Getty Images
During the first season of "Selling Sunset," viewers saw cast member Heather Rae Young try to navigate her long distance relationship with Nick Ebert. The hockey player was in Europe at the time, while Young was working and living in Los Angeles as a real estate agent. Her relationship with Ebert sometimes interfered with her work, as she often flew to Slovakia where he was playing at the time.
In one Season 1 episode, Young was shown taking a phone call from Ebert while on a job. Ebert informed her that he and his agent had decided that his next move would be to Sweden, prompting Young to reevaluate their relationship."Selling Sunset" Season 2 found Young dating her new boyfriend, Tarek El Moussa. Unlike Ebert, El Moussa was familiar with the reality television world.
So, what happened between Season 1 and Season 2 that caused Young and Ebert to split?
Nick Ebert opens up about his breakup with Heather Rae Young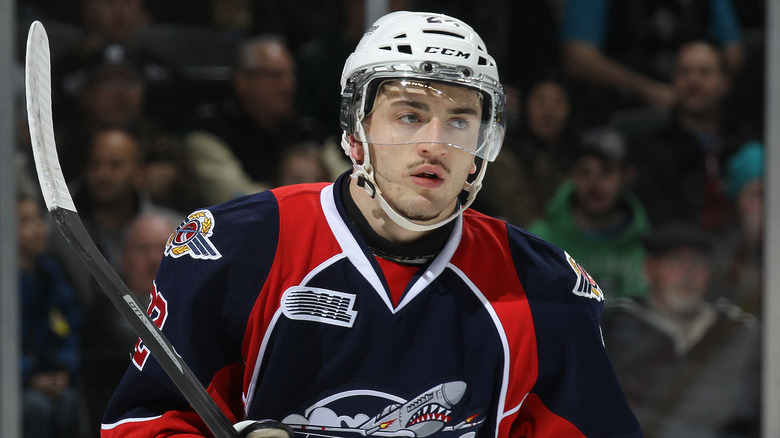 Claus Andersen/Getty Images
In an interview with VUENJ, Nick Ebert discussed the reason for his split with Heather Rae Young. The hockey player revealed that being long distance wasn't the main reason for their breakup. 
"We were just at different times in our lives. Maybe she wanted a little bit more and maybe I wasn't there. Whatever the case was, I was too young for her, she was a little bit too older for me ... timing wasn't there," he told the hosts. Ebert also shared that he didn't want to be on "Selling Sunset," despite Young's wishes for him to appear on the show. He explained that the hockey world is very different from the reality television world and he didn't want his career affected by being on "Selling Sunset."
Perhaps Ebert's concerns were valid. Young's very public relationship with Tarek El Moussa was criticized by a fan who tweeted, "Heather Rae Young really made her husband her entire personality." Young fired back with, "No girl, it's called true love. That most people never get to experience. Lucky enough I found one of the most incredible men out there." Despite some criticism, it seems as if Young and El Moussa are going strong.
Heather Rae Young is expecting her first child with her husband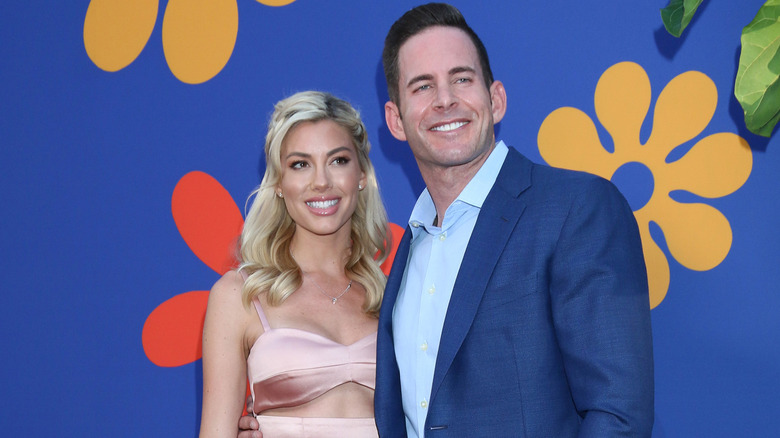 Kathy Hutchins/Shutterstock
Heather Rae Young and Tarek El Moussa got married on October 23, 2021, per E! News. In July 2022, Young announced via Instagram that she and El Moussa are expecting their first child together in 2023. Young shared a series of pictures, including one of El Moussa kissing her baby bump on a beach. Another picture showed her and El Moussa with his two kids from his previous marriage. El Moussa was married to Christina Hall and the two share daughter Taylor Reese and son Brayden James, per People. El Moussa and Hall separated in 2016 and finalized their divorce in 2018.
Young has a close relationship with her stepkids and shared that Taylor was the first person she and El Moussa revealed that they were expecting a baby (via Us Weekly). Brayden is also apparently thrilled to be a big brother as Young shared on Instagram, "Bray comes up to me every day we have the kids and says 'how big is your baby today.' And he'll put his ear to my belly and say 'I can hear the baby.'"
While Young and El Moussa are not shy about sharing their lives with the public, Nick Ebert is a bit more reserved and seemingly prefers to keep his life and Instagram more private. As of this writing, it's unclear whether or not he's dating anyone, but perhaps his high-profile relationship with Young has made him want to keep his private life under wraps moving forward.