The Sad Truth About Jason Momoa's Relationship With His Dad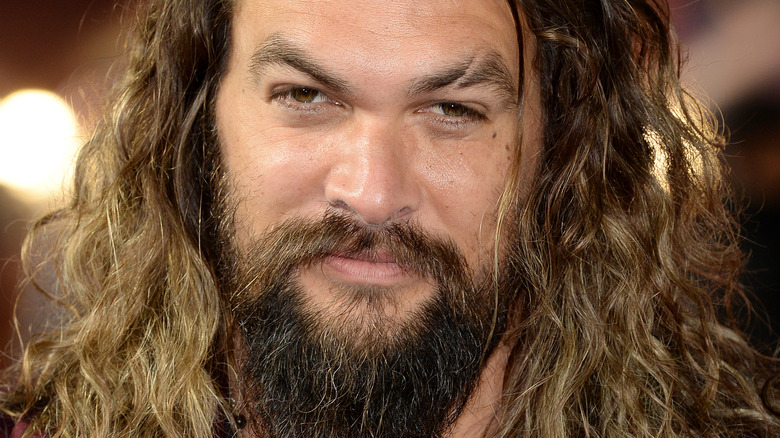 Eamonn M. Mccormack/Getty Images
Jason Momoa rose to fame over the years and has seemingly taken over the big and small screen in the process. Momoa typically plays characters that are physically strong, athletic, and have all the power in the world. While his character in the hit HBO television show "Game of Thrones," Khal Drogo, put him on the map, it wasn't until his latest role in Netflix's "Slumberland" that he was allowed to tap into another reserve of talent. According to Netflix, the film shows the budding relationship between Momoa, an outgoing outlaw, and Nemo (portrayed by Marlow Barkley) as he helps her reunite with her late father.
"I've got to tell you, to play in this role really unlocked a lot of things for me. It blew me away, and I just was so emotional. This role just let me really be free, and the character is so fun," the Hawaii native revealed to People in August. "I became an actor. I can't get out of it. I'm trying to be as adult as possible. But the truth of it is, I just love to play, and it's fun to be creative and use your imagination."
Momoa stays young at heart and beams with excitement in roles like his latest project, which surprisingly had one underlying similarity to his personal life — the relationship with his father. Despite the film's message, Momoa wasn't exactly close to his own dad. In fact, their relationship was practically non-existent.
He doesn't have a close relationship with his father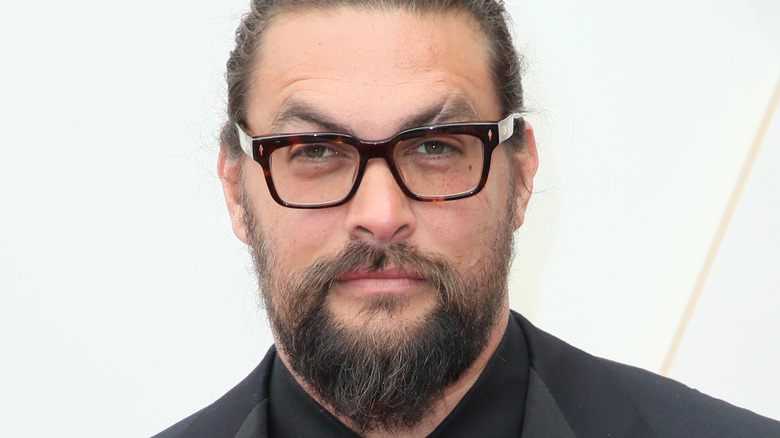 David Livingston/Getty Images
Jason Momoa stays true to his emotions and remains vulnerable when given the opportunity. The "Aquaman" star credits these traits to a few contributing factors, such as his ability to be self-aware due to his upbringing. This includes not having a relationship with his father growing up, as his parents divorced when Momoa was still quite young. Although the 43-year-old was born in Hawaii, he spent most of his childhood with his mother in Iowa following his parents' divorce.
Unfortunately, the distance proved to be literal and figurative. His father, Joseph Momoa, revealed that he wanted to be with his son, but would get "homesick." He shared with StarAdvertiser in December 2018, "I explained to him when he got older that it's hard for a Hawaii boy to go up there on the mainland, you get so homesick." Joseph added, "I told him, you need to go and gain all this knowledge, and when you graduate you can come back here." Life didn't exactly pan out that way, though, and the actor and his father didn't have a close-knit relationship when Jason was young.
Despite not having an active father in his life, the Hawaii native knew he wanted to be a father himself one day. Jason co-parents his two children, Lola and Nakoa-Wolf, with his ex-wife Lisa Bonet. The "Justice League" star is doing his best to do right by his children and be an active part of their lives in every way.
Jason Momoa is changing the narrative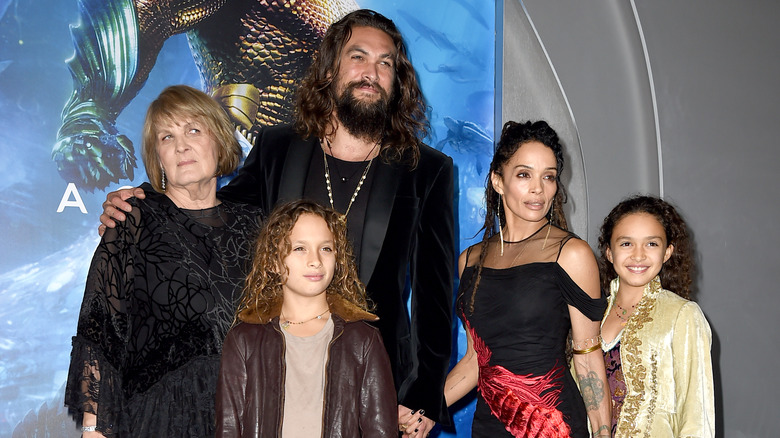 Kevin Winter/Getty Images
Jason Momoa may not have had a father present for most of his upbringing, but he's not letting that impact his ability to be there for his own children. Reflecting on his relationship with his son, Nakoa-Wolf, the multi-talented actor confessed to InStyle in November 2020 that he knew the importance of being "vulnerable and open," but wasn't sure how to approach fatherhood. "I didn't know what it takes to be a dad," he revealed.
Despite the challenges, Momoa revealed that fatherhood has given him a renewed outlook on life. "When I became a father, it changed my life because it really made me learn to take care of myself," the "Cliffhanger" actor shared with PhilStar in August 2021. "Prior to that, I didn't give too much thought to that. Everything's to live for after you have babies. I've never learned more in my life by having children."
Given his myriad successes with acting and his ability to take on any role, being a father is the one role he wouldn't change for the world. In an interview with GQ in December 2019, the Hollywood star shared that fatherhood was a priority for him. "I was a little envious of not having a dad around so I always wanted to be one myself." It's safe to say Momoa has a close-knit relationship with his children and keeps it real about his past and how it has impacted his future.