Why Hollywood Won't Cast Jennifer Grey Anymore
What's the most popular period-set romantic drama whose major cultural status was secured by millions of diehard fans who saw it when they were children or teenagers, and also, it's got a memorable soundtrack? Titanic. But for the decade before that movie was released in 1997, it was most definitely Dirty Dancing. 
The story of a young woman named Frances "Baby" Houseman(Jennifer Grey) who goes to a resort in the Catskills of New York in 1962 and learns how to dance (dirtily) while falling in love with her hunky dance instructor, Johnny Castle (Patrick Swayze). The 1987 romance turned both leads into huge superstars. Grey was already fairly well known thanks to big roles Red Dawn and Ferris Bueller's Day Off (She's also the daughter of Broadway legend Joel Grey,) but Dirty Dancing took her fame to the next level.
However, it seems like as soon as the '90s rolled around, Jennifer Grey completely disappeared. (For proper context, this would be like if Kate Winslet dropped off the face of the Earth around the time of Y2K hysteria.) Believe it or not, Grey still makes movies and TV shows, and she's had an eventful, and often harrowing, time off-screen over the past 30 years. Here's why you don't hear much from Baby anymore.
Who replaced Jennifer Grey with this other Jennifer Grey?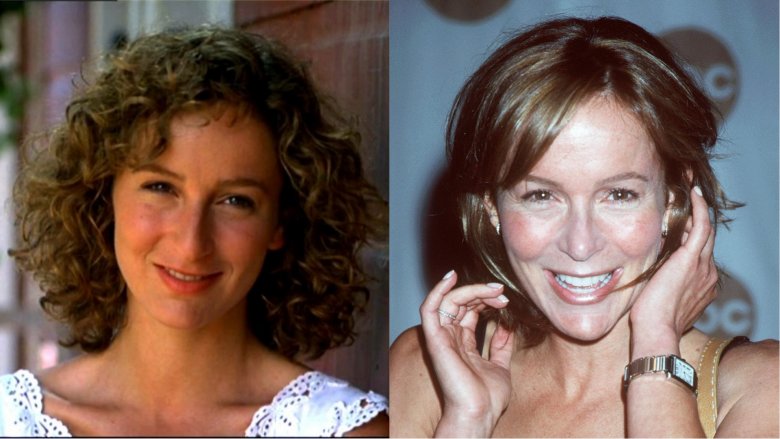 YouTube / Getty Images
Jennifer Grey was the recipient of one the most famous, or notorious, plastic surgeries of all time. Getting some work done may drastically change a person's looks, but Grey probably didn't think she'd appear all that different after going under the knife for a rhinoplasty, aka a nose job, in 1989. 
Grey's nose was highly distinctive and unique, and it's what set her apart from most other actresses, face-wise. When the bandages came off, something terrible had happened: Grey's nose was completely different. She now sported a smaller, more "conventionally attractive" nose, and she no longer looked like herself. "I went in the operating theater a celebrity, and came out anonymous," Grey said in 2012. "It was like being in a witness protection program, or being invisible."
Her looks changed so dramatically that as far as Hollywood was concerned, the real Jennifer Grey of Dirty Dancing was gone. Almost overnight, Grey went from an A-lister on the rise to struggling to land roles. 
Grey definitely regrets the procedure. "I'll always be this once-famous actress nobody recognizes ... because of a nose job," she said.
Her sitcom was too clever for its own good
TV viewers today are a sophisticated bunch, and they appreciate inventive, novel shows. In recent years, networks have given us "meta" reality-blurring shows in which actors play some version of themselves — typically an unsavory version, like Matt LeBlanc on Episodes or Larry David on Curb Your Enthusiasm. Things have come a long way since 1999, when Jennifer Grey co-starred on a similarly clever, self-aware sitcom amusingly titled It's Like, You Know....
The show was like comedies on TV at the time, in that it had a laugh track and was about a group of fun, attractive adults hanging out. In other ways, it was unlike anything else on TV at the time. It was a satire of superficial L.A. culture (similar to Episodes or Curb Your Enthusiasm), and Jennifer Grey played a faded Hollywood movie star named Jennifer Grey. 
Alas, only 19 episodes of It's Like, You Know... aired, and Grey's groundbreaking entry into TV history faded into obscurity.
She was living on the air in Cincinnati (unfortunately)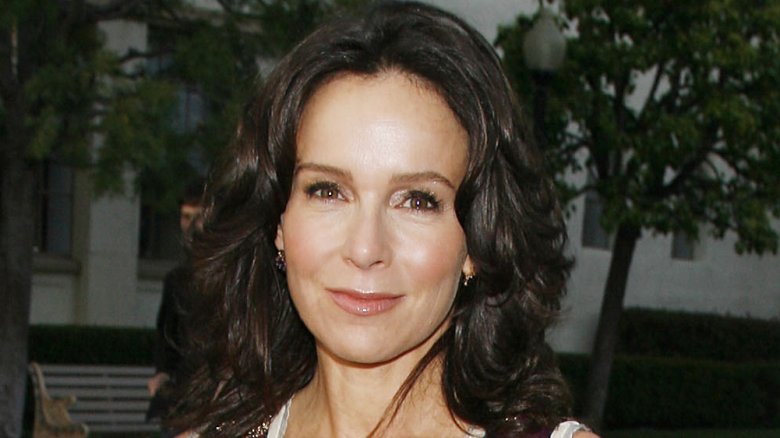 Getty Images
Grey scored what should have been (in a perfect world and on paper) the ideal comeback vehicle in 2007. She was cast on HBO's John from Cincinnati, the first series created by David Milch after the end of his popular and critically-acclaimed Deadwood. A prestige drama on HBO? Score one for Jennifer Grey. 
A collaboration with "surf noir" novelist (which is a thing) Kem Nunn, the show was set in a California surfing community and followed the arrival of a mysterious, mystical man — the titular John (John Monad) from Cincinnati. (As heavily suggested by the J.C. in the title, he might just be Jesus Christ.) Grey played Daphne, the fiancée of Meyer Dickstein (Willie Garson), a lawyer and surfing aficionado who owns a rundown surfer hotel. 
Unfortunately, John from Cincinnati tanked, perhaps because it was so subtle and vague in its plotting and characters as to be impenetrable. The series was canceled after 10 episodes, thus ending this actress' big comeback story.
After tragedy struck, it 'didn't feel good' to be a star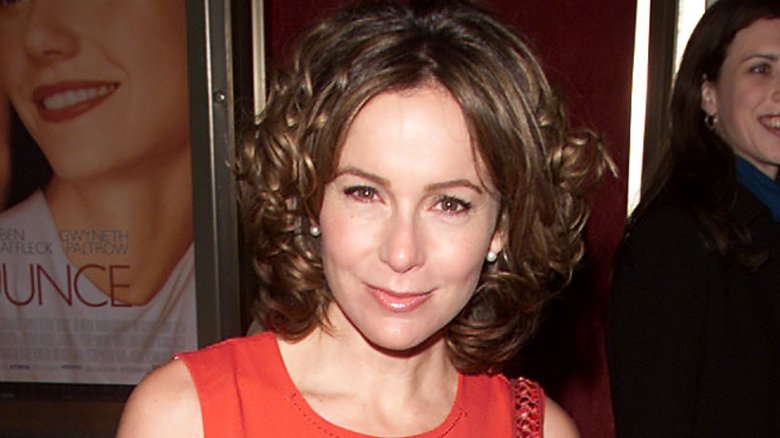 Getty Images
Immediately after the one-two punch that was Ferris Bueller's Day Off and Dirty Dancing, Grey didn't get to seize her moment in the sun, and that had a damaging effect on her career. 
In August 1987, she was vacationing in Ireland with her boyfriend at the time, Matthew Broderick. (Yes, he played her brother in Ferris Bueller, which shouldn't feel weird because it's make-believe, but it still does feel weird.) While Broderick was driving them around one day, the pair was involved in a brutal, head-on car accident. The two people in the other car — a woman and her daughter — died, and Grey developed a serious case of survivor's guilt. 
"The juxtaposition of that deep sorrow, and then being celebrated as the new big thing just didn't jibe," she told People (via SFGate). "It didn't feel good to be the toast of the town." Grey said her "ambition was never the same" after that horrible day in Ireland.
She continued to suffer physical problems too. Grey reportedly suffered whiplash in the accident and, over the next few years, her neck compressed to the point where several vertebrae were rendered nonfunctional. She spent a lot of time undergoing various neck treatment therapies, often to little avail. "The pain became the new normal," she told Fox News.
She fought thyroid cancer and won (and won Dancing with the Stars)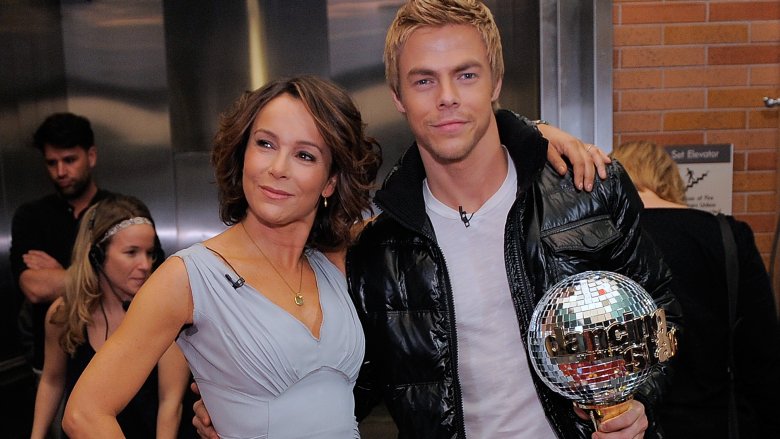 Getty Images
Competing on Dancing with the Stars is hard; winning Dancing with the Stars is even harder. Not only do contestants have to learn (or re-learn) to dance at a semi-professional level, they have to train for weeks on end. Then they go on TV and get screamed at by Bruno Tonioli. Jennifer Grey was up for the challenge. 
In 2010, she won the eleventh edition of the long-running ABC televised dance-off with partner Derek Hough. It's a remarkable achievement, especially because she was hospitalized for a ruptured disc in the middle of the season. During her standard pre-show medical checkup, neurological spinal surgeon Dr. Robert Bray, Jr. found some severe spinal damage that, if left unchecked, could have precluded her from dancing ... or walking. 
"Her spine was actually falling off," Bray told ABC, noting the lingering aftereffects of Grey's 1987 car accident. "One good fall or a rear end accent or throwing her head suddenly and it could have done serious damage to her spinal cord. We are talking about complete paralysis." Bray performed several operations on Grey, including the installation of a titanium plate in her spine. 
But her health problems still weren't over. After all that, an X-ray revealed that she had a growth on her thyroid, which turned out to be cancerous. Fortunately, it was successfully removed, and Grey has since remained cancer-free.
She got the roles of a Lifetime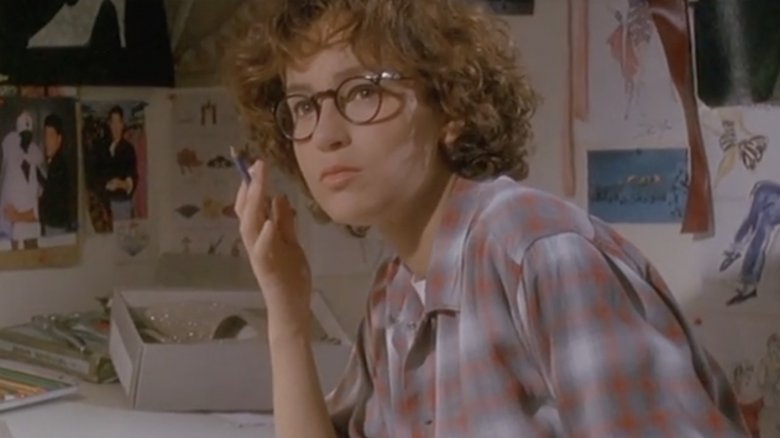 After her '80s career peak, Hollywood apparently failed to heed the dire warnings of Patrick Swayze's character in Dirty Dancing. Various casting agents, producers, and directors unofficially conspired to put Baby in a corner. This is to say that in the '90s, the majority of work Grey landed was in the entertainment ghetto of cheap, sensational, made-for-TV movies, and oh man, did Grey star in some generically-titled dreck that was way beneath her. 
Among those forgettable films were If the Shoe Fits – a Cinderella story, except it's about a woman who dreams of being a shoe designer in Paris instead of a princess; A Case for Murder – a John Grisham knockoff about a lawyer who uncovers a murderous conspiracy in her firm; Eyes of a Witness – Grey plays a doctor in rural Kenya working near a menacing poaching operation; and Outrage (Grey plays the mom of a family targeted by thugs.
Now hear this!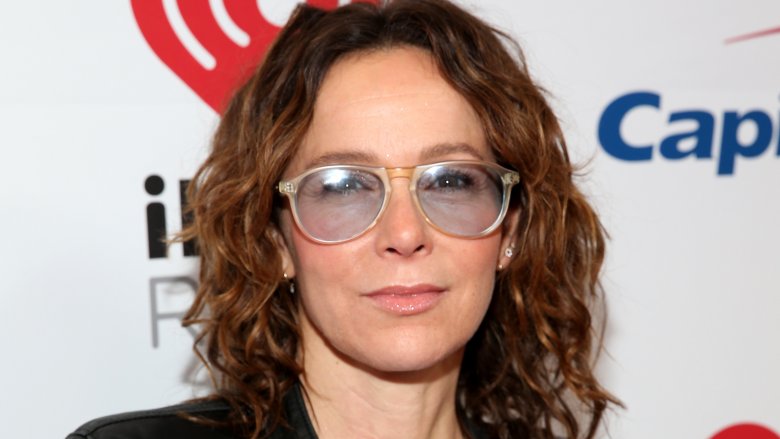 Getty Images
If you can't land gigs because of your appearance or because of health problems, there's still a place for you in Hollywood: voice-over work. 
Grey is a well-trained and experienced actor, so she knows how to use all of the tools at her disposal, up to and including her voice. She can also create an air of familiarity for older fans who might not recognize her voice by name, but will definitely know it from somewhere. 
Among Grey's voice credits: portraying various characters over several years on the Disney Channel's long-running animated comedy series Phineas and Ferb and voicing a character named Mrs. Kurokawa in the English version of The Wind Rises, one of legendary filmmaker Hayao Miyazaki's final films.
She's stuck in the '80s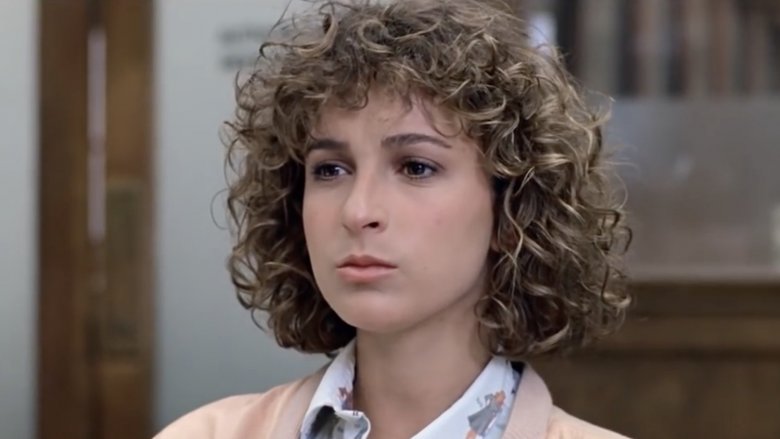 In some ways, it's pretty great to be an iconic actor of a certain period in time. When millions of people think about a particular point in pop cultural history, they think of you. This is certainly a benefit of being Jennifer Grey. She starred in three of the best movies of the '80s, which are arguably the most '80s movies of the '80s. 
Let's review: Grey was among the scrappy Kansas teens who fought off a Soviet invasion with guerrilla warfare and pluck in Red Dawn (1984); she played Ferris Bueller's clever and enraged sister, Jeannie, in Ferris Bueller's Day Off (1986); and she portrayed the corner-hating, coming-of-age Baby in Dirty Dancing (1987). 
The other side of being in iconic movies of a certain era is that after that era passes, it might be hard to find work. Casting agents and audiences sometimes associate certain actors with their heydays so deeply that those actors have a hard time getting taken seriously in future roles. Take the cast of Red Dawn, for example. While Patrick Swayze was able to leave his '80s image behind, co-stars C. Thomas Howell and Jennifer Grey both had trouble convincing audiences to view them in a new light.
She was on a show for three years, but nobody noticed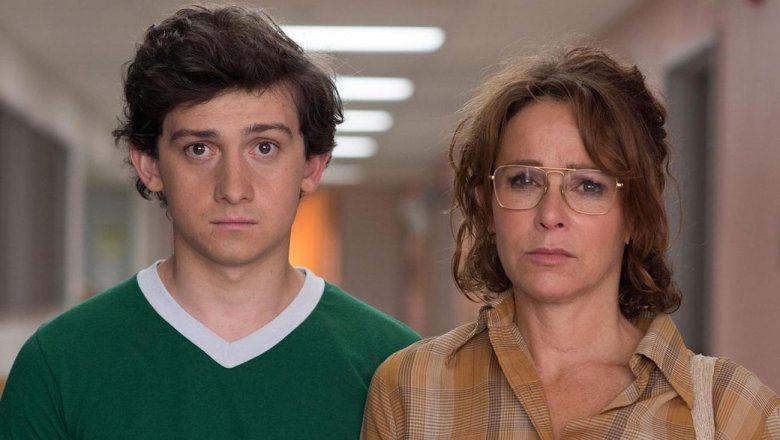 Amazon
It's not like Jennifer Grey has given up acting entirely. It's just that she's not getting the lead role in big, flashy blockbusters anymore. There are so many outlets these days for content, from networks to cable to streaming services, that there's arguably more work for actors than ever before. The downside is that even really good shows get lost in the shuffle. 
To whit: Amazon Video has a lot of under-the-radar programs, including Red Oaks. It's a coming-of-age story set in a New Jersey country club in the 1980s. Imagine Caddyshack as a thoughtful dramedy. In 2017, Red Oaks completed a three-year run, and producers weren't opposed to a little stunt casting. Since it's set in the '80s, several '80s stars appeared on the show. My Two Dads star Paul Reiser plays the country club's president and mentor to main character David Myers (Craig Roberts), and Jennifer Grey plays David's fussy mother, Judy. She even does a nude scene, which is both fearless and unprecedented, considering the actress is in her late fifties.
There are some Grey areas in her future, and that's great!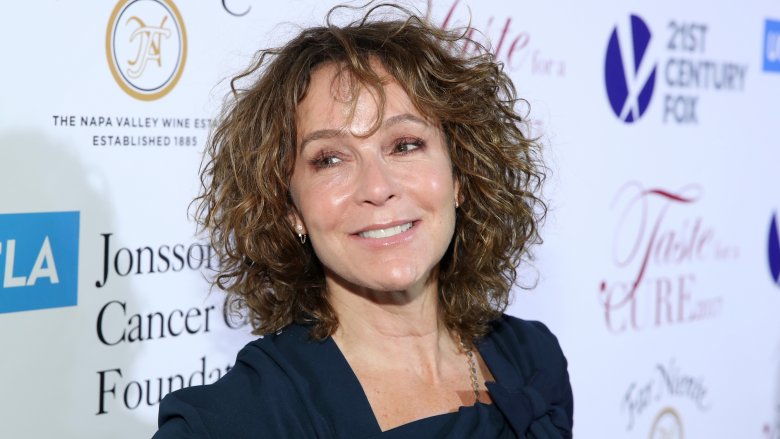 Getty Images
Grey is still out there mixing it up in the entertainment industry, and she has a few projects in the works. 
Along with Jamie Dornan, Billy Crystal, and both Lola (Mozart in the Jungle) and Jemima Kirke (Girls), Grey is part of the all-star cast of an independent relationship drama called Untogether, the story of the romantic entanglements of a heroin addict, a writer, a rabbi, and everyone in their overlapping orbits. Grey also has a role in the British movie Bittersweet Symphony, a Hollywood story about a young film composer. In addition, she does voice-over work in a movie called Duck Duck Goose, a Chinese-American co-production about a gander that accompanies some baby ducks on their journey south. 
Look for those, and look for Grey hitting the talk shows to promote them. She'll also show up on a red carpet or two for somebody else's movies — her husband of nearly 20 years is Clark Gregg, who plays agent Phil Coulson in all those Marvel movies and in ABC's Agents of S.H.I.E.L.D.