Lisa Bonet Talks TV Dad Bill Cosby's 'Sinister' Energy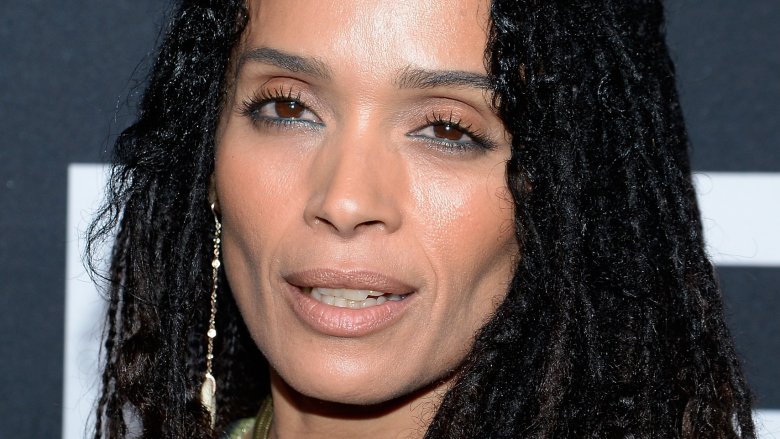 Getty Images
The A Different World star is speaking out against her former on-screen father.
In a cover story for Net-a-Porter published on Friday, March 9, 2018, actress Lisa Bonet commented on the scandal surrounding her TV dad Bill Cosby, with whom she co-starred on the hit sitcom The Cosby Show. When asked if the sexual assault allegations made against Cosby had tarnished her memories of working on the series, Bonet replied, "No, it's exactly as I remember it."
She continued, "There was no knowledge on my part about his specific actions, but... There was just energy. And that type of sinister, shadow energy cannot be concealed." Bonet added that she'd "always" felt a darkness surrounding Cosby, but, she noted, she'd had no idea he'd allegedly committed any kind of sexual misconduct. She told the magazine, "And if I had anything more to reveal then it would have happened a long time ago. That's my nature. The truth will set you free."
As noted by Net-a-Porter, Bonet had been reported to have had a strained relationship with Cosby during their later years of working together. Cosby had allegedly disapproved of Bonet's decision to appear topless in Interview magazine and of her choice to perform a nude sex scene with Mickey Rourke in the 1987 thriller Angel Heart. According to People, Bonet was later fired from The Cosby Show for "creative differences" and was reportedly not asked to return for the series finale.
Regarding Cosby's ongoing legal issues, Bonet stated, "I don't need to say, 'I told you so'," explaining, "I just leave all that to karma and justice and what will be."
Bonet's comments on Cosby marks the first time she's broken her silence about the disgraced comedian. However, her daughter Zoë Kravitz has remarked on Cosby's scandal on her mother's behalf. When asked by The Guardian if Bonet had spoken to her about the allegations against Cosby, Kravitz stated, "She hasn't, she really hasn't." She added, "She'd plead the fifth, even to me. I think she's just staying out of it. She's just as disgusted and concerned as everyone else is, but I don't think she has any insight. It's news to her as well."
Cosby has been accused of sexual assault and misconduct by more than 60 women and faces a new trial about his alleged criminal behavior on April 2, after the first trial resulted in a hung jury. The trial is expected to last a month, according to NBC News.