Matt And Ross Duffer, Creators Of Stranger Things, Respond To Verbal Abuse Allegations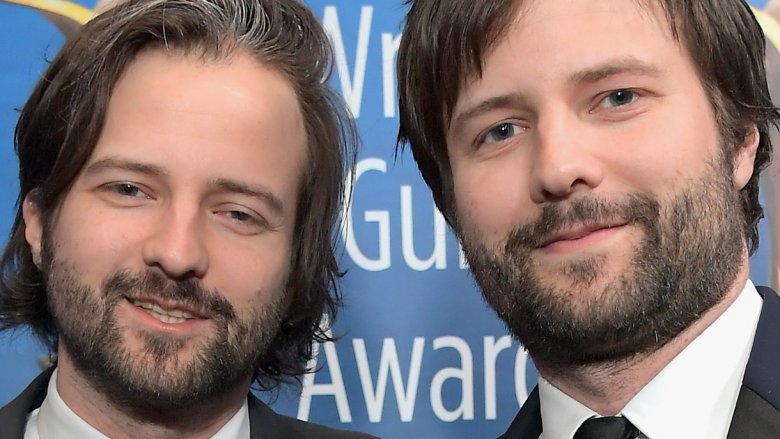 Getty Images
The Duffer brothers faced serious claims about their on-set behavior.
On Saturday, March 10, 2018, Stranger Things creators Matt and Ross Duffer responded to allegations of verbal abuse recently made by former crew member Peyton Brown.
On Thursday, March 8, Brown took to Instagram to reveal that, in light of International Women's Day and the Time's Up movement, she had decided not to return for the hit Netflix series' third season. "I stand with my sisters," she wrote in her explanation. "I personally witnessed two men in high positions of power on that set seek out and verbally abuse multiple women. I promised myself that if I were ever in a situation to say something that I would."
Brown continued, "Women in the film industry are POWERFUL. We will rise and we will scream from mountain tops in support of each other and I will not contribute my time, efforts, and talent to such abusive people."
While she didn't specify any names in her post, Brown confirmed that it was about the Duffer duo in response to a commenter, writing, "There was yelling, there were insults, there were threats and people were even fired or forced to quit because of them" (via E! News).
In a statement to Entertainment Tonight, the Duffer brothers said, "We are deeply upset to learn that someone felt uncomfortable on our set. Due to the high-stress nature of production, tempers occasionally get frayed, and for that, we apologize." 
"However, we think it is important not to mischaracterize our set, where we believe strongly in treating everyone fairly regardless of gender, orientation, race, religion, or anything else," the statement continued. "We remain totally committed to providing a safe and collaborative working environment for everyone on our productions."
It should be noted that Netflix has since conducted an investigation into the claims. "We looked into the concern that was raised when we heard of the allegation on Thursday and found no wrongdoing," the company's statement read. "Maintaining a safe, respectful atmosphere on set is important to us, and we know it is to the Duffer Brothers as well."
In 2019, Stranger Things will return for its third season on Netflix.