The Story Behind Emme Rylan's Departure From General Hospital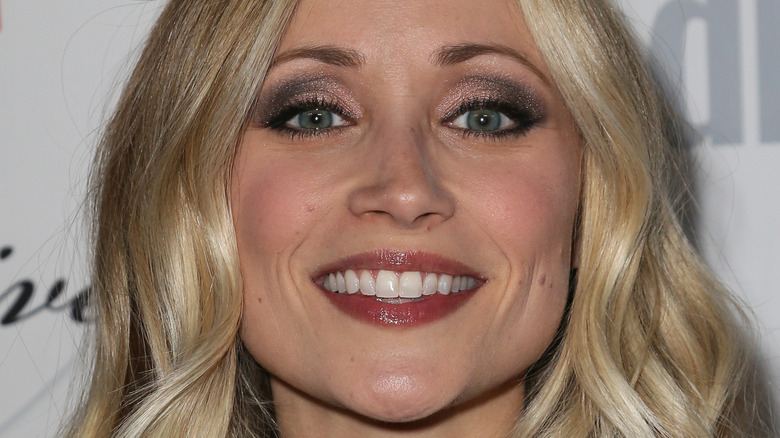 David Livingston/Getty Images
Certain characters on soap operas are considered "legacy" characters, and the role of Lulu Spencer is as big as they come. As the daughter of the legendary Luke Spencer and Laura Collins, the character has always been central on the canvas since Lulu's debut in 2004. After an eight-year run by Julie Bergman, Emme Rylan took over the role of Lulu in 2013, bringing her own style to the iconic character (via Soaps In Depth).
In 2020, Lulu seemed poised for reconciliation with her ex-husband Dante Falconeri (Dominic Zamprogna), but a fiery explosion at the Floating Rib bar stunned fans. At first, Lulu appeared to walk away mostly unscathed, but the severity of her injuries soon became clear. The possibility of Lulu being killed off seemed likely, but thankfully for viewers, things didn't play out in such a grim fashion. However, Rylan's role on the show became apparent after Lulu's injuries worsened (via Soaps).
Despite putting extraordinary effort into her interpretation of Lulu for over half a decade, Rylan's fate was sealed after the bombing of the Floating Rib. Even though Lulu's family was at the forefront of the storylines on "General Hospital" at the time, Rylan wouldn't be included in them. Instead, Lulu became comatose, and Rylan abruptly exited the series, leaving fans confused and eager for answers about what happened.
Rylan explained her departure after a fan inquired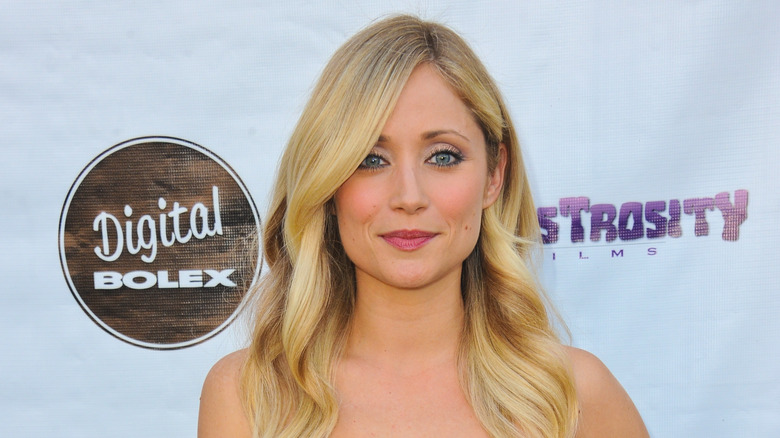 Albert L. Ortega/Getty Images
Once Lulu Spencer fell into a coma on "General Hospital," it wasn't long before her portrayer, Emme Rylan, was written out of the show entirely, with no timetable on if or when she'd ever return. Per Soap Hub, a confused viewer took to Instagram to directly question Rylan about what happened, asking, "As loyal viewers, knowing it was not her choice to leave, after her last day on air day, I don't understand why we're not allowed to know. It made no sense, and I told my husband, 'Watch, she's going to be in a coma for a little while until the re-cast.' Viewers deserve to know what happened."
Thankfully, Ryan filled in some of the blanks for not only that viewer but everyone else at home, wondering what led to her exit. Ryan replied, "I was told that I was being taken off contract and that the character was being put into a coma. I wasn't informed about anything else. If they invite me back, I would DEFINITELY come back. I love my GH family!"
According to Rylan, the door seemed to be open for her to return to the "GH" canvas and reprise her role. Being taken off contract isn't the same as an outright firing, per Soap Central, but the end result wasn't what Rylan or her loyal fans were hoping for.
Rylan's returned has been teased on GH episodes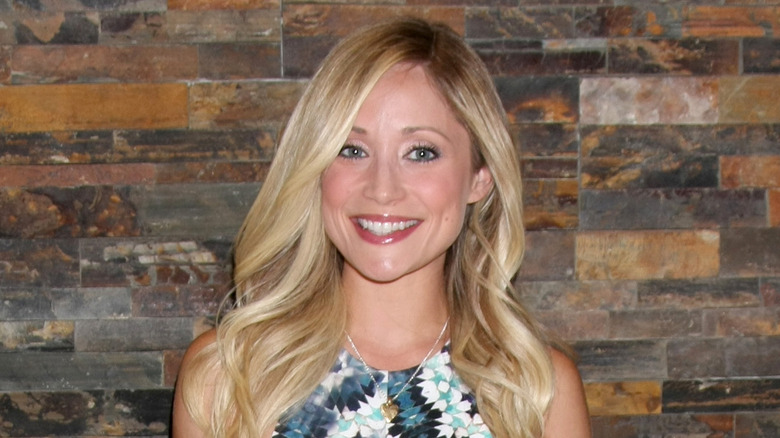 Kathy Hutchins/Shutterstock
Thankfully, Rylan clarified her "General Hospital" status for inquisitive fans, conveying to everyone that she didn't suddenly quit and her departure was not by choice. She even cemented her desire to return to the show down the road. However, over two years later, not only has Rylan not returned to "GH," but Lulu has yet to be brought back into the fold, either. Currently, Lulu is still in a coma, and her ex-husband Dante Falconeri is moving on with Sam McCall (Kelly Monaco), per Soaps.
For quite some time, Lulu was barely mentioned on "GH," but recently, that has changed. In current episodes, Lulu has been discussed more due to the advancements in Sam and Dante's relationship since they've decided to move in together. Sam didn't want to disrespect Lulu's memory by moving into the woman's former home.
With the new mentions of Lulu throughout the show, it seems the possibility of Lulu — and Rylan — returning to the series has increased in likelihood. If Rylan does make her grand return, there are a plethora of new stories for her to sink her teeth into, including Victor Cassadine (Charles Shaughnessy) targeting her mother Laura Collins (Genie Francis) and the Hook Killer terrorizing the citizens of Port Charles (via Soap Opera Spy).