Inside Days Of Our Lives Star Kassie DePaiva's Lasting Marriage To Her Former Co-Star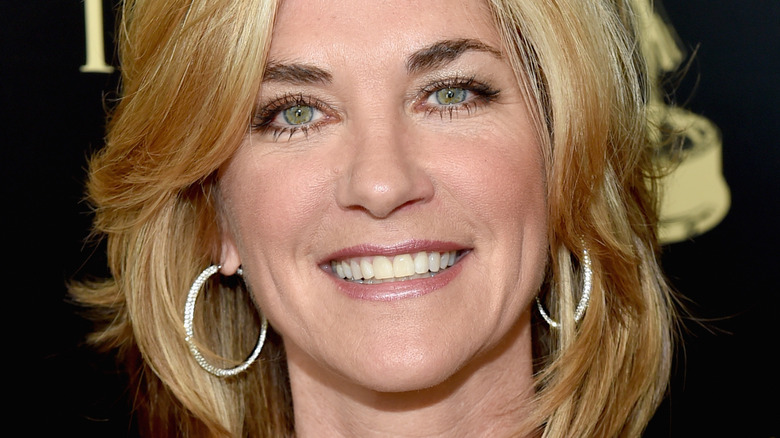 Alberto E. Rodriguez/Getty Images
Kassie DePaiva has made a name for herself among soap opera enthusiasts. Upon starting her acting career in the 1980s, DePaiva has appeared in television shows like "Baywatch," "Melrose Place," and "Castle," per IMDb. Of course, she's best-known for her roles on fan-favorite sudsers, such as "Guiding Light," where she played the role of Chelsea Reardon, "One Life to Live," where she starred as Blair Cramer, and "Days of Our Lives," where she stepped into the role of Salem bad girl Eve Donovan.
Kassie spent five years on "Guiding Light" before eventually moving over to "One Life to Live." During her time on the classic soap opera, she was nominated for a Daytime Emmy in the category of Outstanding Lead Actress in a Drama Series (via Soaps). After 20 years on the soap opera, Kassie moved on to "Days of Our Lives," to shake things up in Salem. Again, Kassie made her mark, earning herself a nomination for Outstanding Supporting Actress at the Daytime Emmys in 2019.
While Kassie's soap opera career has brought her lots of opportunity, fame, and fans, it also gave her something much bigger. It brought her to her husband, James DePaiva.
Kassie and James DePaiva were married when they first met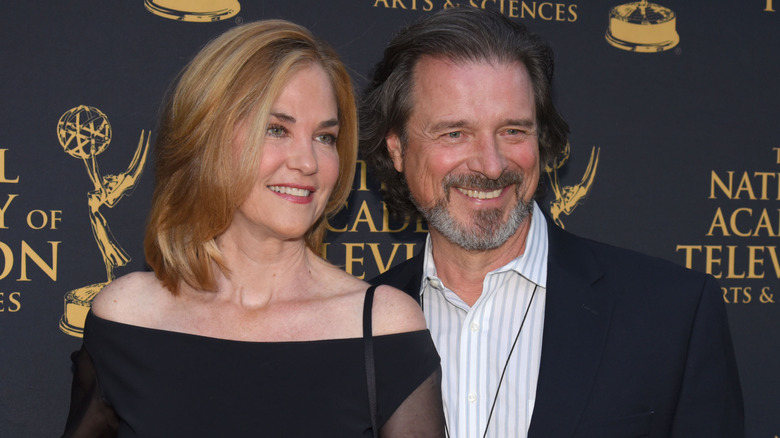 Michael Mattes/Shutterstock
Kassie DePaiva and James DePaiva starred together on the soap opera "One Life to Live." At the time, Kassie was portraying Blair Cramer and James had landed the role of Max Holden. However, their first meeting happened before they became co-stars. "We met in a bar and she thought I was a jerk," James previously revealed, per Soap Hub. "I had too many drinks and didn't remember. So, when she came to the show, I said, 'Wow she looks familiar.' I gave her a big hug and I went, 'Uh, oh. This is trouble.'"
During their time together on the show, Kassie and James' characters were paired up, leading to them sharing many scenes together. However, behind the scenes, sparks started to fly, as well. This caused some trouble for the pair, who were both married at the time. Kassie was wed to production designer Richard Hankins and James was married to former "Hee Haw" star Misty Rowe. However, the duo couldn't fight their feelings and they eventually ended their marriages and began a relationship together. "We tried to do it with the least scars," Kassie told People in 2001, admitting that the situation "was very ugly."
However, the couple powered through the pain of their divorces and eventually tied the knot in Morganfield, Kentucky, on May 31, 1996.
James and Kassie have stuck together through tough times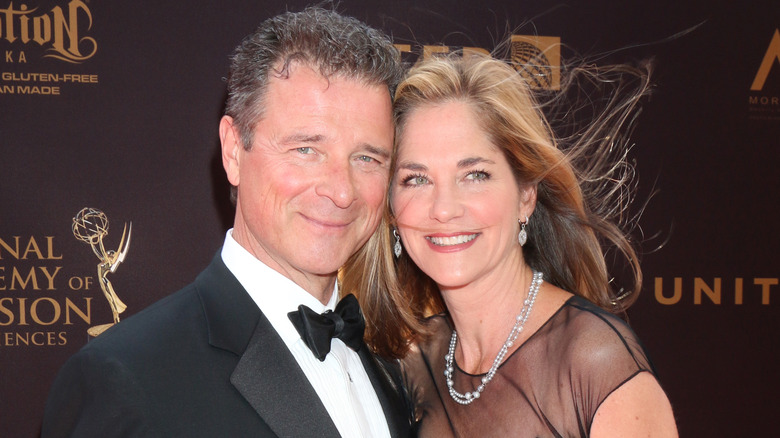 Kathy Hutchins/Shutterstock
Kassie DePaiva welcomed her first son, James Quentin, with James DePaiva one year after they married. However, the first year of their son's life was stressful for the couple, as they started to notice that something didn't seem right. The little boy was revealed to be deaf and he was later fitted for a cochlear implant. The couple now advocates for children's health issues, and Kassie serves as a board member for the League for the Hard of Hearing. She also helps raise funds for the nonprofit organization, which helps deaf people and their families, per New York Daily News.
James and Kassie also stuck closely together when shewas diagnosed with leukemia. Kassie revealed that her husband was a rock for her during the difficult time. "Jimmy was unbelievable, and never left my side. It was just really important to have such a smart, loving man beside me the whole time... When you say your vows... you don't think that something bad's going to happen. Jimmy really stepped up to be an amazing human being," Kassie told Soap Opera Digest in 2017.
James and Kassie DePaiva have been through so much together over the years, and they have continued to thrive in their marriage. Fans can't get enough of this soap opera couple, and wish them the best in their life together.