Stephen Hawking Passes Away At 76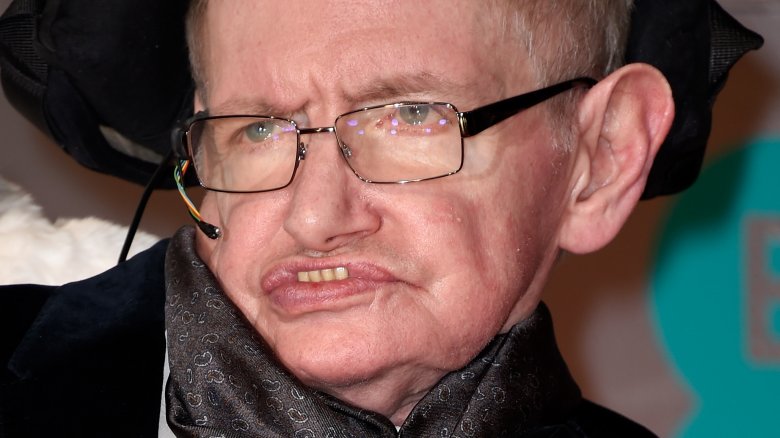 Getty Images
The famous theoretical physicist has died.
The BBC reports that Stephen Hawking passed away in his home in Cambridge early in the morning on Wednesday, March 14, 2018. He is said to have died peacefully.
Hawking was 76 years old.
The University of Cambridge, where Hawking had served as both the founder of the Centre for Theoretical Cosmology and director of research in applied mathematics and theoretical physics, confirmed the news of Hawking's death to NBC News. Their statement noted, "His family have kindly requested that they be given the time and privacy to mourn his passing, but they would like to thank everyone who has been by Professor Hawking's side — and supported him — throughout his life."
Hawking is survived by his three children, Lucy, Robert, and Tim. His kids released a statement shortly after Hawking's death. "We are deeply saddened that our beloved father passed away today," their statement read (via E! News). "He was a great scientist and an extraordinary man whose work and legacy will live on for many years."
The statement continued, "His courage and persistence with his brilliance and humor inspired people across the world. He once said, 'It would not be much of a universe if it wasn't home to the people you love.' We will miss you forever."
Hawking was diagnosed with amyotrophic lateral sclerosis (ALS), or Lou Gehrig's disease, when he was just 21 years old. Despite receiving just two years to live after his diagnosis, Hawking went on to live several more decades, making enormous progress in physics and science.
Eddie Redmayne later portrayed him in the 2014 film The Theory of Everything.
Our thoughts are with Hawking's family during this difficult time.