The Soap Stars The Young And The Restless' Eileen Davidson Married Before Vince Van Patten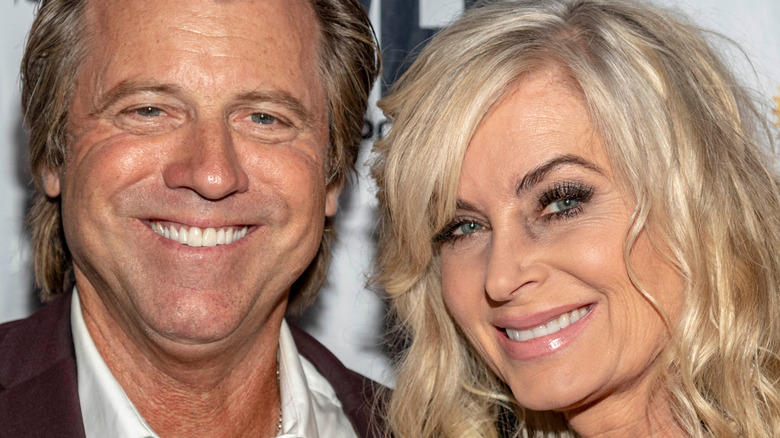 Eugene Powers/Shutterstock
Eileen Davidson is not only a favorite among fans who have watched her reality TV series "The Real Housewives of Beverly Hills," but she's also been in the soap opera world for decades. The star has made a name for herself by starring in soap operas such as "Santa Barbara," where she played Kelly Capwell, "Days of Our Lives," where she portrayed the characters Kristien DiMera and Susan Banks, and "The Young and the Restless," where she's known as Ashley Abbott (via Soaps). In fact, it was her soap opera career that brought her to her husband, Vincent Van Patten. Van Patten is a former child star whose father is the late "Eight is Enough" actor Dick Van Patten. He and Davidson met on the set of "The Young and The Restless."
The pair hit it off and began dating, and they officially tied the knot in 2003, per Amo Mama. The couple also share one son together, Jesse, but Davidson serves as stepmother to Van Patten's older sons Duke and Vince Jr. "You have to put the kids first, and we're all people with feelings and desires and needs. His ex-wife and I have acknowledged that we are each other's teachers," Davidson previously said of her blended family.
While Davidson and Van Patten seem like a match made in soap opera heaven, the actor isn't the first soap star that Davidson has walked down the aisle with over the years.
Eileen Davidson was married to Santa Barbara star Christopher Mayer in the 80s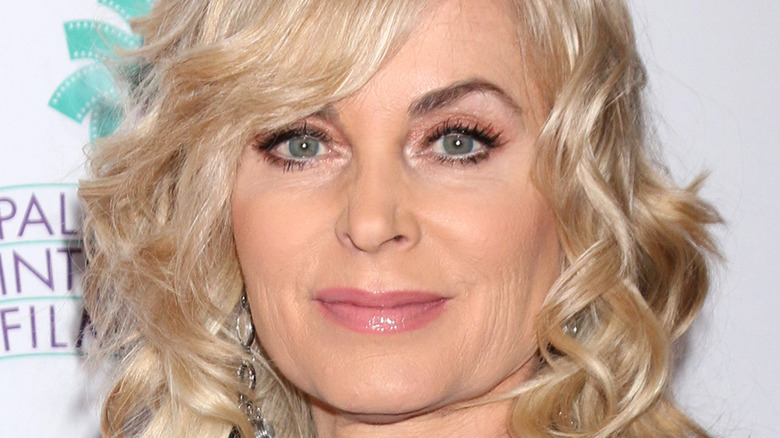 Kathy Hutchins/Shutterstock
Although Eileen Davidson may be happily married to her current husband Vincent Van Patten, there was a time when her marital life was a bit of a mess. The actress first met actor Christopher Mayer in the 1980s, and the two began a relationship, per She Knows. Mayer is best known for his work on shows like "The Dukes of Hazzard," "Glitter," "The Love Boat," "Xena: Warrior Princess," "Weird Science," "Baywatch," "Silk Stalkings," and more (via IMDb). He also played the role of T.J. Daniels and the classic soap opera "Santa Barbara."
Davidson and Mayer tied the knot in 1986. However, they were only married for six months before things fell apart. The couple filed for divorce and things got heated. According to Radar Online, the pair were granted restraining orders against each other. "Eileen Davidson and George Christopher Mayer are ordered restrained and enjoined from annoying, molesting, or harassing each other directly or indirectly in person, by mail, telephone, at either of their respective residences, places of employment or any other place," the pair's divorce documents read.
Davidson and Mayer's divorce took two years to be finalized, and "The Young and the Restless" star later moved on to another soap opera actor.
Eileen Davidson married Jon Lindstrom in 1997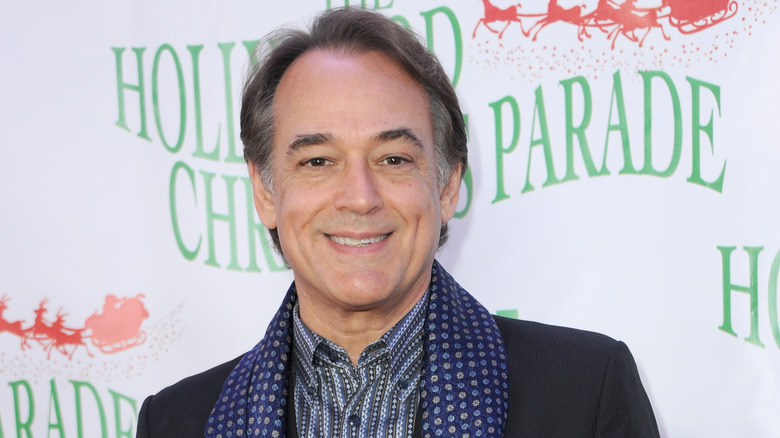 Albert L. Ortega/Getty Images
When Eileen Davidson met Jon Lindstrom there was an attraction, but not much spark. According to Soap Hub, the pair went on a date and then went their separate ways. However, months later they met again at a charity event and it was a much different story. The "Days of Our Lives" alum fell hard for Lindstrom, whom fans know as Dr. Kevin Collins on "General Hospital" and Mark McCormick on "Santa Barbara." He's also appeared in shows such as "Homeland," "Bull," "True Detective," "Castle," "Drop Dead Diva," "Empty Nest," and "NCIS" (via IMDb).
Lindstrom and Davidson walked down the aisle together in May 1997 at the actress' home in California. The pair invited 70 of their closest friends and family members, and although they seemed like the ultimate soap opera couple, they couldn't seem to make it work. In 2000, Lindstrom filed for divorce from Davidson. "This is an amicable situation. We remain the best of friends and hope that people will respect our privacy during this time," the actor said in a statement at the time, per Soap Central. Just one month later, Davidson was seen with her current husband Vincent Van Patten as they vacationed together in Las Vegas.
It seems that Davidson has a type — she can't help but fall for fellow soap stars. Hopefully, she and Van Patten have what it takes to go the distance in their marriage.