Kendall Jenner Reacts To Rumors About Her Sexuality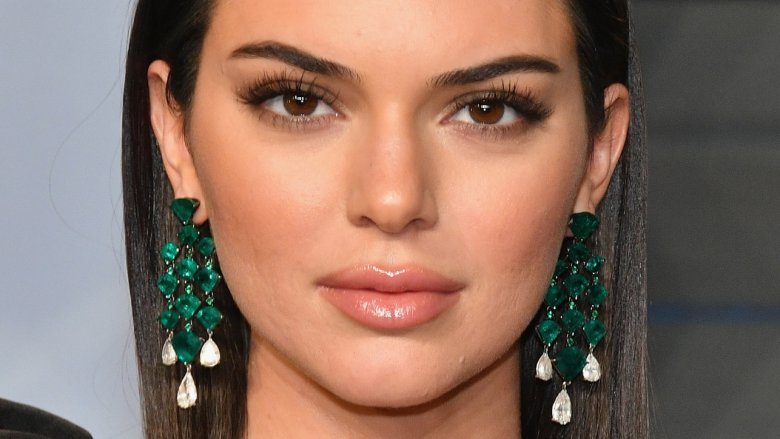 Getty Images
The Keeping Up With the Kardashians star took some time to set the record straight about her personal life.
In an interview with Vogue for the magazine's April 2018 cover story, the 22-year-old spoke out about rumors questioning her sexuality. When asked directly why some people think she's gay, Jenner said, "I think it's because I'm not like all my other sisters, who are like, 'Here's me and my boyfriend!' So it was a thing for a minute because no one ever saw me with a guy."
She continued, "I would always go that extra mile to be low-key with guys, sneaking around all the time. You don't want to, like, look crazy."
Though she claimed to be heterosexual, she revealed that she doesn't think she has "a bisexual or gay bone" in her body. However, she did admit that she wouldn't necessarily be opposed to one day having a relationship with another woman. She explained, "Who knows?! I'm all down for experience—not against it whatsoever—but I've never been there before."
Jenner also expressed that she believes she has a "male energy," though she doesn't want people to misunderstand her when she says that. "But I don't want to say that wrong, because I'm not transgender or anything," she said. "But I have a tough energy. I move differently. But to answer your question: I'm not gay. I have literally nothing to hide."
She added, "I would never hide something like that."
As Nicki Swift previously reported, Jenner has been romantically linked to NBA star Blake Griffin with rumors about a possible relationship first circulating  inAugust 2017. Since then, however, the two celebs appear to have "cooled off" in recent months (via People).
However, Jenner and Griffin are reportedly still together, though neither star has ever confirmed their romance. To Vogue, Jenner played it coy when asked about her rumored boyfriend. Without naming names, Jenner told the magazine, "I'm happy. He's very nice. I have someone being very nice to me."