Inside Lea Michele's Relationship With Barbra Streisand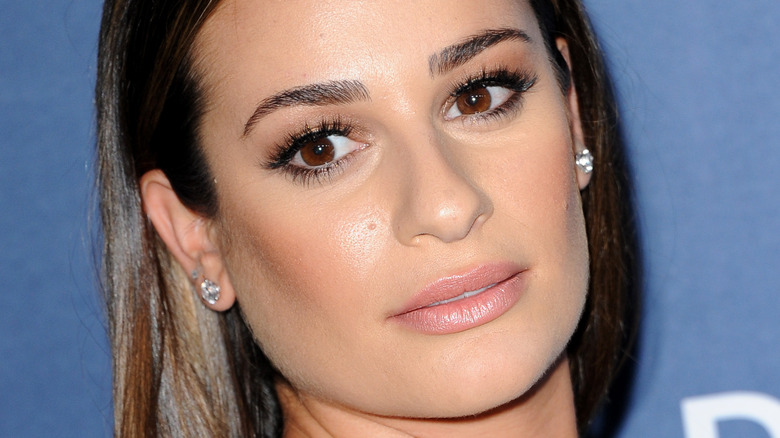 Tinseltown/Shutterstock
You know her. You've seen her. Love or hate her, Lea Michele has long been an it girl of musical theatre. Catapulting into fame as the ultra-ambitious Rachel Berry on "Glee," the actor got her start at the young age of 8, when she played Cosette in "Les Miserables" (via NPR).
From there, she landed roles in "Ragtime," "Fiddler on the Roof," and "Spring Awakening," the latter of which garnered critical praise. However, as mentioned, her true breakout role came from a little television project called "Glee." Her character was in many ways the lynchpin of the series, serving as the most consistent protagonist for all six seasons. Among her many attributes, Berry was the fiercest musical theatre fan of the cast, with her token number being "Don't Rain on My Parade" from "Funny Girl."
As a result, Michele herself remains associated with the tune even a decade later. The fame brought on by the hit series led to her crossing paths with her idol, Barbra Streisand, who originated the signature song.
Inside Barbra Streisand and Lea Michele's first meeting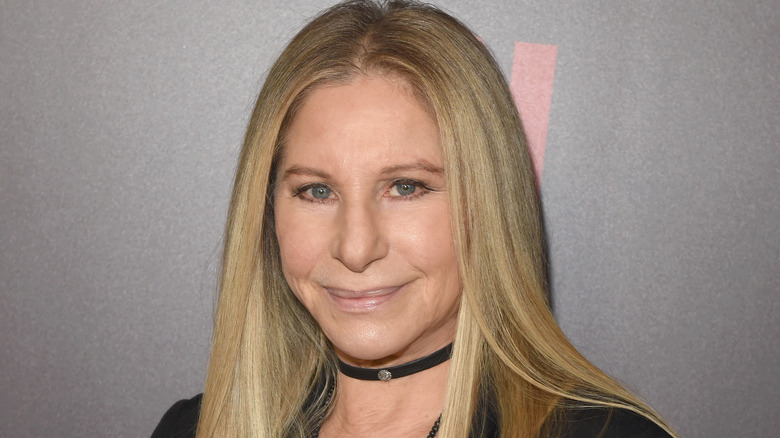 Jason Merritt/Getty Images
They say you should never meet your heroes, but Lea Michele might beg to differ. Her first time seeing Barbra Streisand in person wasn't exactly low-stakes.
In 2011, Michele was chosen to perform at the Music Cares gala. She sang "My Man," another "Funny Girl" tune, right in front of Streisand herself.  During an interview with Jimmy Fallon (via Billboard), Michele revealed that she was so nervous, she focused her gaze on Streisand's dog. The two stars didn't meet backstage, but by chance, Streisand and Michele found themselves at the valet stand at the same time. The former tapped the young star on the shoulder and said, "Lea, you were great. Did I sound good tonight?" After relaying the story to Fallon, Michele quipped, "And now I'm dead."
According to Michele's book "Brunette Ambition," she later went with co-star Chris Colfer to see Streisand perform. However, she was too nervous to go see her idol backstage, not wanting to ruin the magic of their first meeting. "Thank you for coming to my show, I wish you would have come backstage, I would have liked to have given you a hug," Streisand wrote Michele, after hearing she was in the audience. While their relationship was wholesome at the start, one has to wonder how Streisand feels now that Michele is taking on the lead role in "Funny Girl."
How does Barbra Streisand feel about Lea Michele in Funny Girl?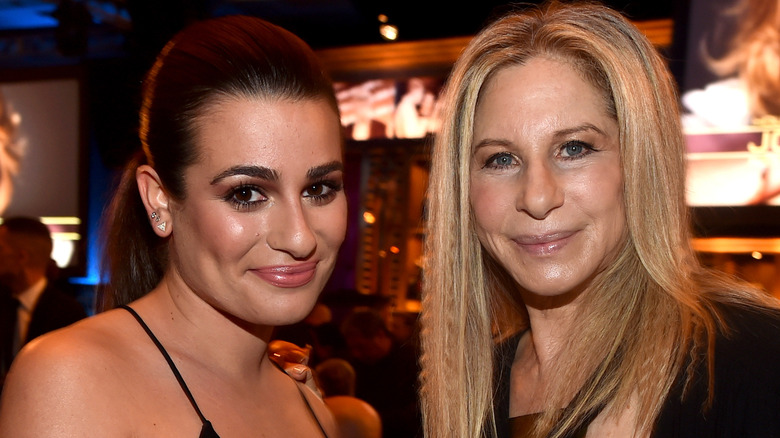 Alberto E. Rodriguez/Getty Images
While both Barbra Streisand and Lea Michele are synonymous with "Funny Girl," the former originated the lead role in 1964. As the definitive Fanny Brice, many fans wondered how she would react to Michele stepping into her shoes. According to Michele, the Broadway legend has yet to weigh in on the production, but she has an open invitation.
"Everyone knows my love for Barbra Streisand, I have expressed that from Glee, from growing up, and she made Funny Girl what it is and we would love if she came to the show," Michele told "Good Morning America." Her words confirm that Streisand has yet to make a curtain call for the latest production of "Funny Girl." However, that doesn't necessarily mean there is ill will between the two. Per Perez Hilton, Streisand is such a fan of the younger star that she quipped that she wanted "a Lea Michele doll when it comes out."
Regardless of Streisand's support, Michele is thrilled to fulfill her Rachel Berry-esque ambitions. Michele concluded, "I started performing when I was eight years old on Les Miserables and now many years later to be back on Broadway in my fifth show, it was a dream come true to star as Fanny Brice in Funny Girl."