All The Times Days Of Our Lives Fired Matthew Ashford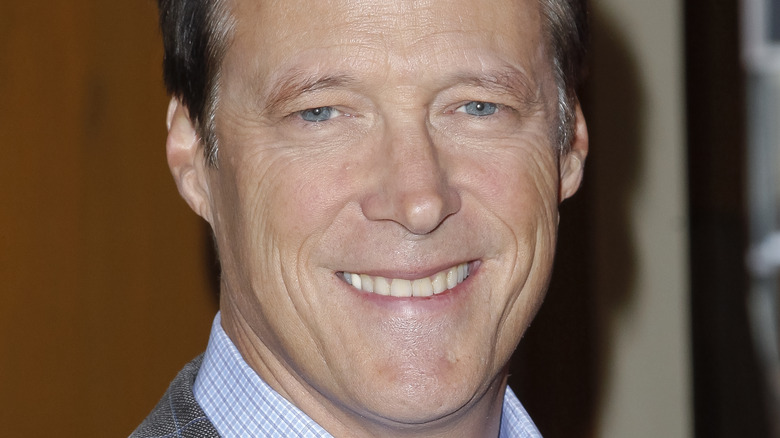 Tibrina Hobson/Getty Images
Over the years, Matthew Ashford has become one of the most recognizable faces on daytime television. The actor is best known for his role as Jack Deveraux on the long-running soap opera "Days of Our Lives." According to Soap Central, Ashford first began acting at a young age through his high school's theater program. After graduation, he spent time as a street performer while attending the North Carolina School of Arts. He later moved to New York City where he landed the role of Drew Ralston on the classic sudser "One Life to Live." After one year on the soap, he moved to the drama series "Search for Tomorrow." He also spent time on "General Hospital" as Dr. Tom Hardy.
During his career, Ashford has been nominated for a Daytime Emmy Award and won four Soap Opera Digest Awards for his role as Jack Deveraux (via Soaps). Throughout the decades, fans have fallen in love with the wacky and charismatic character of Jack, as well as Ashford himself, per Soap Opera Spy. In addition, viewers have swooned over Jack's epic love story with his wife, Jennifer Horton, and have also enjoyed watching the couple's children, Abigail and JJ grow up and have storylines of their own.
However, there have been many times that Jack has been off the canvas in Salem, as Ashford has been cut from the sudser on multiple occasions.
Days of Our Lives fans have seen Matthew Ashford come and go many times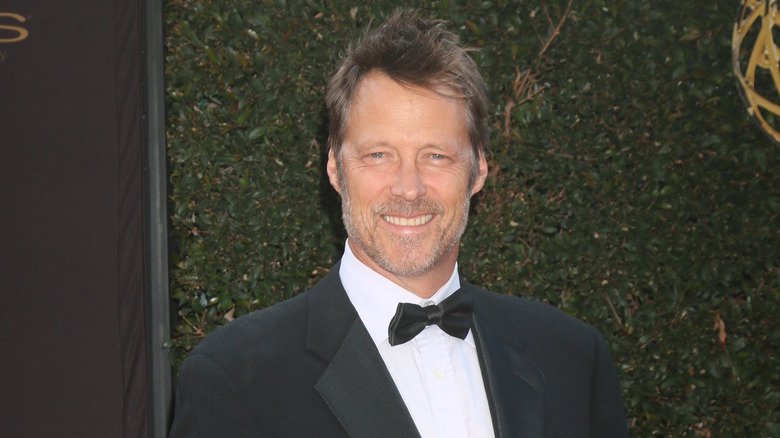 Kathy Hutchins/Shutterstock
In 1993, "Days of Our Lives" fans were stunned when the show made the decision to cut some of its most popular actors and their characters from Salem. According to Entertainment Weekly, Matthew Ashford was fired from the soap opera, along with his co-stars Crystal Chappell and Michael Sabatino, who played Carly Manning and Lawrence Alamain. At the time, Ashford seemed unhappy about being axed from the sudser. "The fans are feeling a lot of venom over these decisions. It even surprised me. I think I'm a guy who can deliver," the actor said.
Ashford reprised the role of Jack Deveraux in 2001, but his stint was short-lived. By 2003, Ashford was fired from the soap yet again after the head writer who fired the actor back in 1993, James E. Reilly, returned to the series, per Soap Central. In 2011, Ashford returned to "Days of Our Lives" yet again. This time he came back with former cast members Christie Clark (Carrie Brady) and Patrick Muldoon (Austin Reed) to breathe some new life into the sudser. However, just one year later all three actors were let go from the show again.
In 2018, Jack shocked Salem when he returned yet again after being presumed dead (via Soap Dirt). Since that time, he's been on and off the canvas along with his wife, Jennifer Horton.
Matthew Ashford is a Days of Our Lives staple nevertheless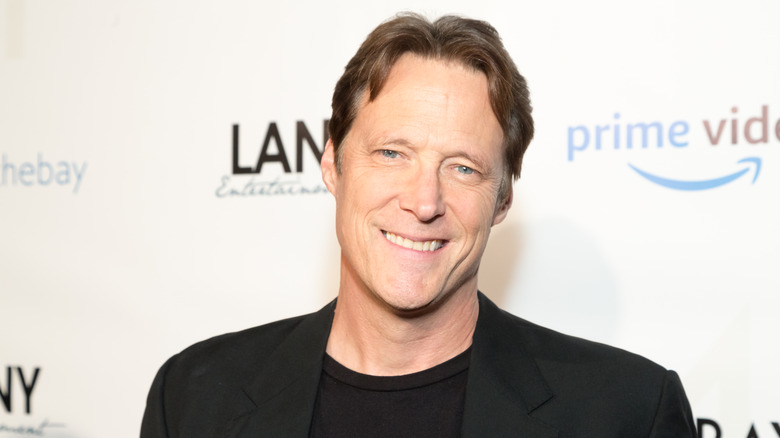 Greg Doherty/Getty Images
Matthew Ashford first joined "Days of Our Lives" in 1987. At the time, the show seemed to be having some issues casting the role of Jack Deveraux, as actors Joseph Adams and James Acheson had already debuted and left the role within the same year (via Soap Central). However, Ashford seemed to make the role his own, bringing Jack to life and showing off both the darkness and the light in the character. Over the years, actors Mark Valley and Steve Wilder also went on to play the role of Jack. However, Ashford always seemed to be the fan favorite.
Jack's story in Salem has been complicated. His family times are anything but normal, as his adoptive father was revealed to be a serial killer, and he found out that he was the biological brother of Steve Johnson (Stephen Nichols) and Adrienne Kiriakis (Judi Evans), per Soaps in Depth. He's been a bit of a villain, like when he shockingly assaulted his then-wife Kayla Brady (Mary Beth Evans), per Soaps. He's also been a hero, such as when he saved his daughter Abigail's life by sacrificing his own (via Nine).
According to TV Fanatic, he's also been a part of one of the show's most beloved super couples. The duo of Jack and Jennifer has delighted fans for decades, and although they come and go from Salem, they'll forever be a huge part of the soap opera's history.