What Really Happened Between Taylor Swift And Taylor Lautner?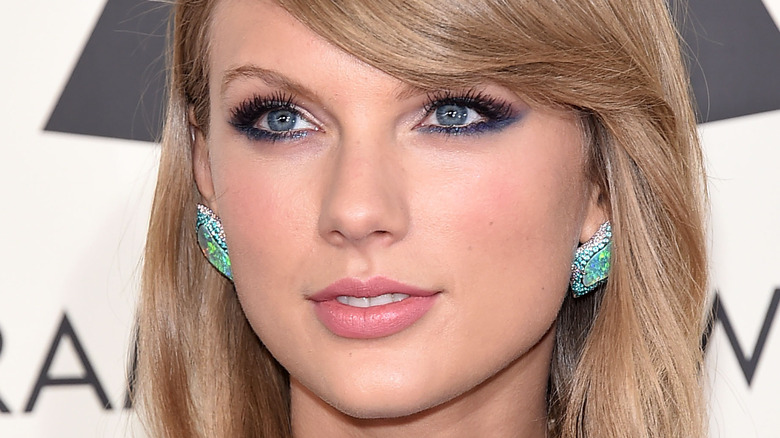 DFree/Shutterstock
Taylor Swift is one of the most popular musicians in the world. The singer-songwriter has taken the music world by storm — and it all started when she was only a teenager (via Biography). Swift was discovered in Nashville and later given a recording contract. She then quickly became a favorite among fans of country music with songs such as "Tim McGraw" and "Teardrops on My Guitar." She later went on to find huge success with tunes like "Love Story," "Shake It Off," "I Knew You Were Trouble," and "Blank Space" (via Official Charts).
As Swift's popularity grew among fans, so did their interest in her dating history, especially when it seemed that she was writing songs about all of her ex-boyfriends. According to Cosmopolitan, Swift became known for dating famous men and using her relationship experiences as inspiration for her tunes. Over the years, Swift has been involved in many high-profile relationships, with men like Joe Jonas, John Mayer, Jake Gyllenhaal, Connor Kennedy, Harry Styles, Calvin Harris, Tom Hiddleston, and Cory Monteith (via Page Six).
Of course, one of Swift's most talked-about romances came with popular actor Taylor Lautner, who is best known for his role as Jacob Black in the "Twilight" saga films.
Taylor Swift and Taylor Lautner dated in late 2009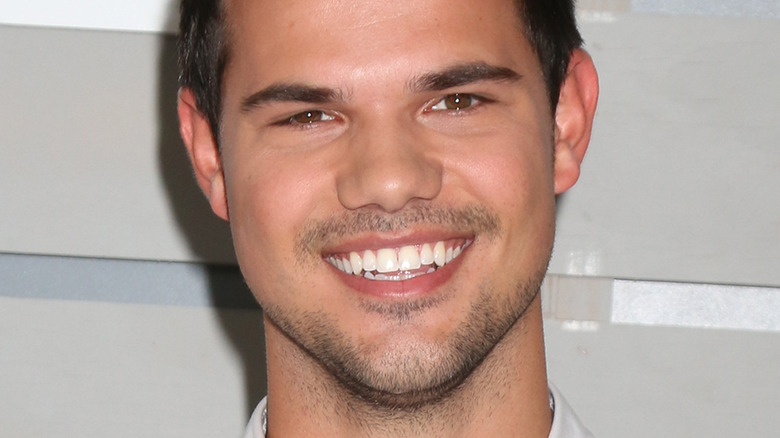 Kathy Hutchins/Shutterstock
In 2009, fans loved both Taylor Swift for her music and Taylor Lautner for his role in the "Twilight" films. So, when news broke that the singer and the actor were dating, the two worlds collided and generated a huge interest surrounding their relationship. The pair met on the set of the movie "Valentine's Day" where they played young love interests (via Page Six). They were quickly dubbed "Taylor Squared" and were seen out a few times during their short-lived romance.
According to Us Weekly, the couple's romance began in the fall of 2009 and had fizzled out by December of that year. "He liked her more than she liked him. He went everywhere he could to see her, but she didn't travel much to see him. They decided they were better as friends," a source told the public at the time.
Meanwhile, Swift seemed to feel bad about the way things ended with Lautner, and she wrote a song about the couple's time together called "Back to December" on her album "Speak Now." In 2010, Swift opened up about the song, revealing that the tune had a very different feel to it than her previous ballads. "Up until now, I haven't really felt like I really needed to apologize to someone. It's just necessary," she admitted.
Taylor Swift wrote Back to December about Taylor Lautner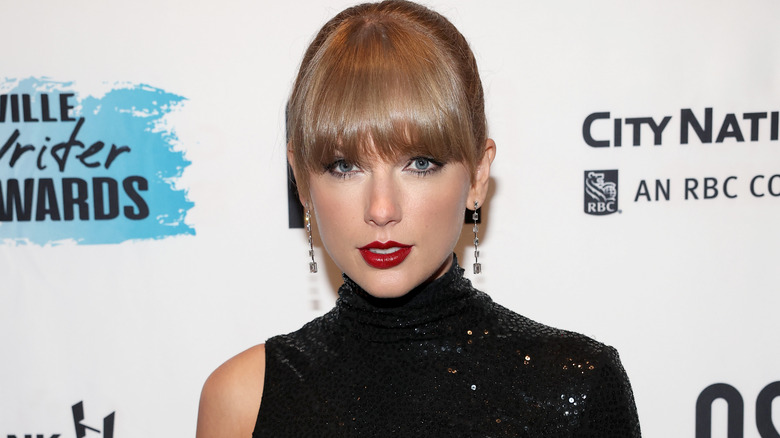 Terry Wyatt/Getty Images
In "Back to December," Taylor Swift references Taylor Lautner's smile and tan skin. She also sings about wanting to apologize for a specific night and claims she relives the moment in her head. "I go back to December all the time," the lyrics read. "It's almost word-for-word. It is a song and a conversation that needed to happen because I don't want to hurt people. If you unintentionally do so, you've got to make that better. I feel so comfortable singing about these details and these relationships and listing times, dates, details, names," Swift revealed of the track in October 2010 (via CBS News).
These days, Swift and Lautner have both moved on from their young, high-profile romance. Swift has been dating actor Joe Alwyn since May 2017, per Cosmopolitan. The couple has done their best to keep the details of their relationship out of the media, which may be one of the secrets to their success. For his part, Lautner is now a married man. According to Vogue, the "Twilight" star and his love, Taylor Dome, walked down the aisle in November 2022.
Although Swift and Lautner's relationship may be a thing of the past, fans can relive it in the singer's beautiful ballad, "Back to December," anytime they want.