Are Lacey Chabert And Amanda Seyfried Still Friends?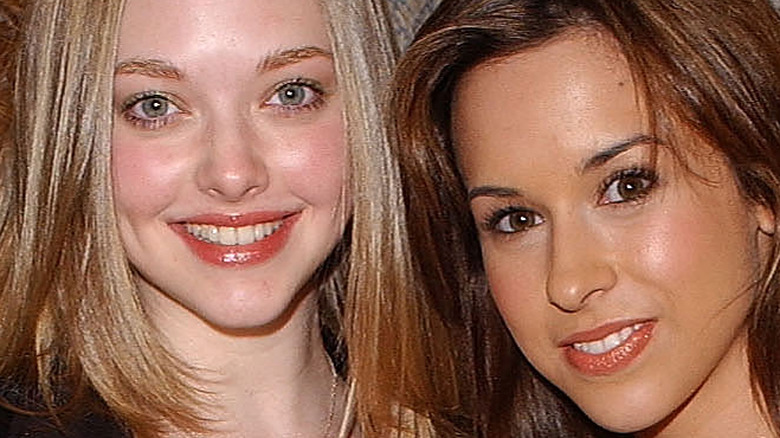 Amanda Edwards/Getty Images
Actors are great at, well, acting. So that's why it's tough to come to terms with the fact that some on-screen best friends actually can't stand each other in real life. For example, even though Blair Waldorf and Serena van der Woodsen had a fraught friendship on "Gossip Girl," their bond was pretty hard to break. However, in real life, Leighton Meester and Blake Lively were not fans of one another. In fact, they reportedly avoided each other and didn't speak outside of their scenes. On the set of "Gilmore Girls," Lauren Graham (who played Lorelai Gilmore) and Scott Patterson (aka Luke) reportedly didn't get along either. While they both insist they're fine with each other, they're definitely colder than their characters are.
However, when actors do find lifelong friends on sets, it's a nice surprise. Think Troian Bellisario and Shay Mitchell from "Pretty Little Liars" or Jennifer Aniston and Courteney Cox from "Friends." And that's also the case for Amanda Seyfried and Lacey Chabert.
Amanda Seyfried and Lacey Chabert became fast friends on 'Mean Girls' set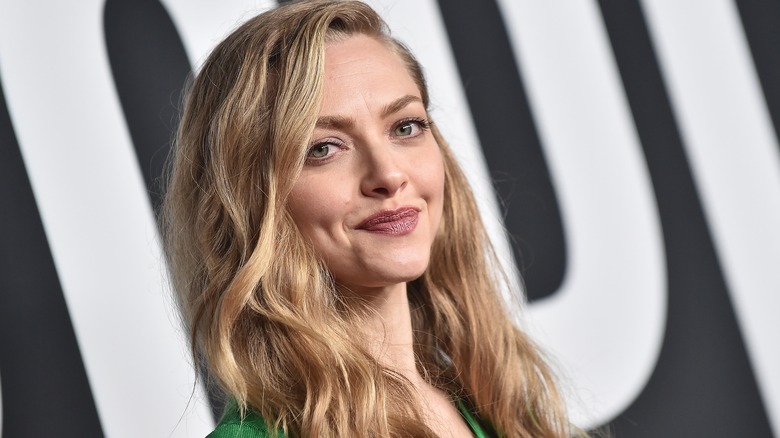 DFree/Shutterstock
During her Marie Claire profile in May, Amanda Seyfried reflected on her early days as an actor, using her mirror the practice pretending to be Claire Danes in "Romeo + Juliet." "Mean Girls" was what really skyrocketed her career, even though she'd been modeling since she was 11 and did soap operas. She was one of the lesser-known actors in the film for sure, but she clicked really fast with Lacey Chabert, who played Gretchen Weiners. They would hang out in between takes in Chabert's trailer and even planned a "Mean Girls" cast Thanksgiving that year. "She has this really dry sense of humor and dry wit," Chabert said of her (now) longtime friend. "The biggest challenge on set was to not laugh on camera, when we weren't supposed to be laughing."
Seyfried showed the interviewer her "favorite knitting shop," a hobby she loves to do. She even made a purple and gold blanket six years ago for Chabert's baby girl. Even though their friendship isn't broadcast all the time, the bond they made on the "Mean Girls" set is definitely palpable.
Lacey Chabert would work with 'Mean Girls' cast again in a heartbeat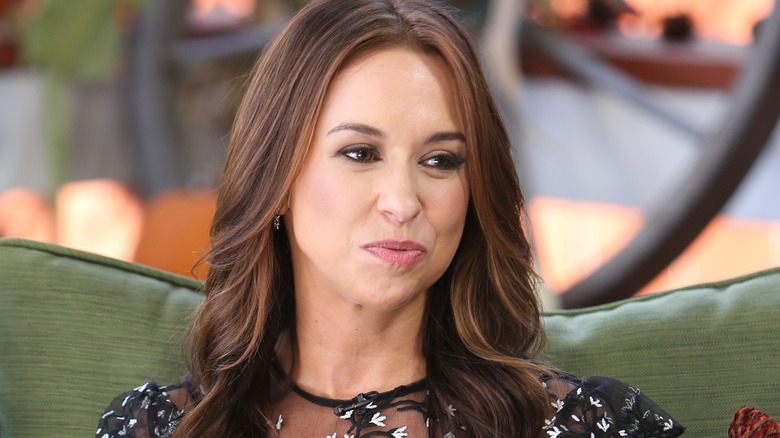 Paul Archuleta/Getty Images
"Mean Girls" was Seyfried's big break, so it makes sense that she looks back on it fondly. She even posted a rare "Mean Girls" throwback photo on Instagram in 2021 with the caption, "#FBF weekends in 2003, baby." Chabert commented, "Wow. So many good memories!"
When it comes to the possibility of Chabert working alongside her "Mean Girls" cast members again, she seems like she'd jump at the chance. "I would join that group of people wherever they were, whatever they were doing," she told Access. She commented on the Zoom reunion they all did in 2020 and said it was "so nice" to see everyone again. "I think that was the first time since making the movie that we had all been together in that way, and I think a lot of us had kind of got a little teary-eyed reminiscing about it." 
Chabert explained that the Zoom reunion meant so much to the cast because of the shared experience of working on such an impactful movie. It was "a very special thing that bonds you," she said of "Mean Girls." The movie didn't go on to win an Oscar, but it has remained a pop culture staple for over a decade and inspired a Broadway musical that is now getting a movie adaptation, per Variety. While this all means Chabert would "love to revisit the character" someday, she's fine with reunions like these for now.