Amber Rose Reportedly Splits From Boyfriend 21 Savage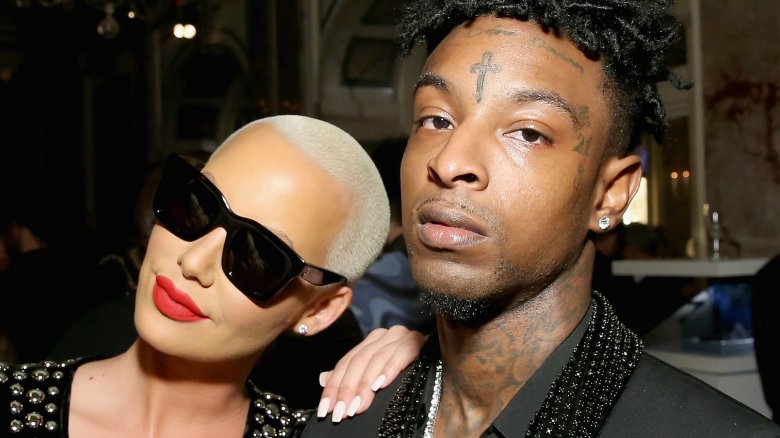 Getty Images
Sounds like these two stars have called it quits.
People reports that Amber Rose and 21 Savage have split after almost two years of dating. "They are definitely off," a source told the magazine. "They are not together."
Rose and 21 Savage, whose real name is Shayaa Abraham-Joseph, had reportedly unfollowed each other on Instagram during the week of March 11, 2018.
At the time of this writing, neither celeb has commented on news of their breakup.
Rose had previously opened up about their relationship in July 2017. "It's pretty amazing waking up every morning feeling love like this," she captioned a since-deleted photo of the pair together in bed (via People). "I've cried endlessly and been hurt a lot in my life, I've been abused, talked to like I wasn't s***, been gaslighted and Slut shamed by men that I once loved and cared about. So I'm so thankful that God brought this amazing person in my life who genuinely has my back and is ready to 'pull up' to defend my honor by any means."
Rose, who'd previously had relationships with rappers Wiz Khalifa and Kanye West, continued, "Maybe he's just as broken as me and that's why we're perfect for each other," adding, "But either way he's not going anywhere and neither am I."
Guess she spoke too soon.