Hunter King Hints At Why She Left The Young And The Restless
Alberto E. Rodriguez/Getty Images
For nearly a decade, Hunter King played the role of Summer Newman on "The Young and the Restless." The character is the daughter of legendary characters Phyllis Summers (Michelle Stafford) and Nicholas Newman (Joshua Morrow). As one of the show's leading younger actors, King's character was at the forefront of many young adult storylines with Summer's relationship with Kyle Abbott (Michael Mealor) taking center stage (via Soaps In Depth).
Once Kyle learned he was a father, that put a wrench in the middle of Summer and Kyle's relationship, but ultimately they made it work. However, before the couple could achieve their happy ending after years of falling victim to various obstacles, news broke that both King and Mealor were exiting "The Young and the Restless." Luckily, it wasn't the end of the couple on the show, because they popped back up in late 2021 (via Soaps), appearing at the highly anticipated wedding of Victoria Newman (Amelia Heinle) and Ashland Locke (Richard Burgi).
It appeared as if fans of Summer and Kyle were in for a treat when Kyle returned to the series in 2022. Since the characters had finally married, surely Summer wouldn't be too far behind. Sadly, the role was recast with Allison Lanier as Summer instead of King, leaving fans wondering why she opted not to return (via Soap Central). Luckily, King provided some semblance of clarification about her decision to leave "Y&R" behind for good.
Hunter King wanted to expand her acting credits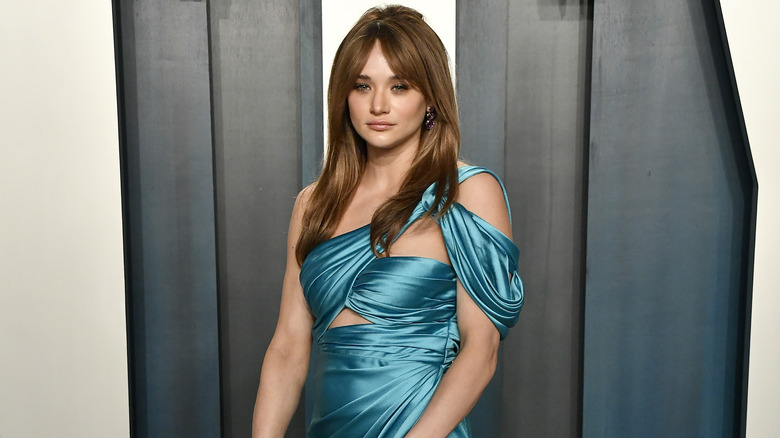 Frazer Harrison/Getty Images
Fans of Hunter King's Summer Newman were devastated when she announced she wasn't returning alongside her TV husband, Michael Mealor (via Soaps). In an interview with Soap Opera Digest's podcast, King opened up about her decision to completely leave the show: "I love playing Summer. When these things happen [during contract negotiations], there's a variety of reasons why they happen... It's such an odd process [working out a business arrangement] but also feeling like it's your family. It's definitely weird."
Despite the job security, playing the same character for nearly a decade can become monotonous and creatively constricting for an actor like King. Later in the interview, she added, "I'm in a stage of growth in my life in many ways, and at this point in time, I feel like I've done a lot of growing on the show, and now I feel like it's time for me to grow in other ways." Immersing herself in new ventures and unfamiliar genres sounds like the perfect way for King to expand her horizons.
For Summer fans, they can take solace in the fact that King hopes to somehow carry the character with her in spirit. She said, "I do hope to always have Summer in my life in some capacity. What that will continue to look like, I'm not quite sure yet, but I know that I hold her very near and dear to my heart."
Hunter King need to do what's best for her career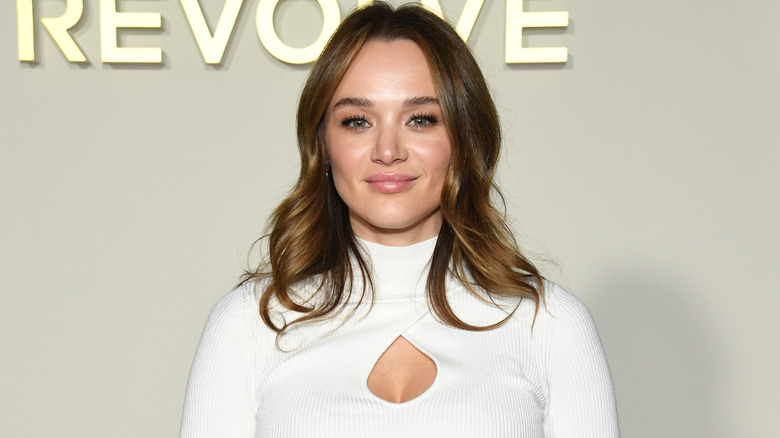 Jon Kopaloff/Getty Images
Once Allison Lanier joined "Y&R" and took over the role of Summer, all hopes for a Hunter King return went up in smoke. However, prior to the recast, King spoke to Soap Opera Digest (via Soaps In Depth) alongside Michael Mealor, adding reasons for leaving. She told SOD, "It's difficult to be in the middle with the show, and that's no ill will toward the show because they have to do what's best for them and we have to do what's best for us. But at the end of the day, I love everyone on that show. I cherish that time so much."
Although King's chances of returning to "The Young and the Restless" are slim to none at this point due to the recast, she hasn't given up expanding her acting career. Her part as Summer may no longer belong to her, but she's starred in new roles, like CBS's "Life In Pieces" and more recently in a Hallmark Channel original movie titled "A Royal Corgi Christmas" (via Soaps)
After all has been said and done, it appears as if King was simply ready to move on beyond soaps. Other celebs have used soaps as a launching pad, like Shemar Moore and Justin Hartley (via Entertainment Weekly). Her desire to expand her acting credits led to the end of a near decade run on daytime television as one of the show's most beloved characters.