The Story Behind Billy Miller Leaving General Hospital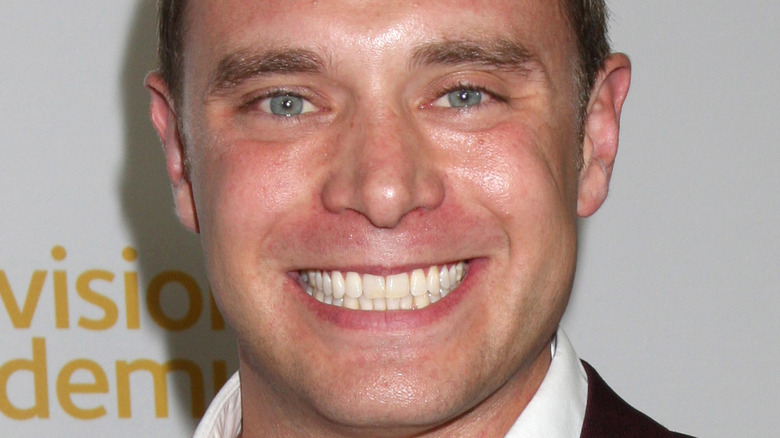 Kathy Hutchins/Shutterstock
Fans of "General Hospital" were stunned in 2012 when veteran actor Steve Burton abruptly vacated the role of Jason Morgan. Burton played the character of Jason for over two decades before his "General Hospital" exit. For a while, the powers that be at "GH" kept the role empty, with Jason presumed dead after being kicked into the water after a gunshot wound (via Soaps In Depth). However, everything changed when Billy Miller of "The Young and the Restless" fame signed onto the cast in a mysterious new part.
The "GH" executive producer at the time, Frank Valentini, only had positive things to say about signing Miller, per ABC. He said, "I am really excited to be working with such a talented and acclaimed actor as Billy. Our cast is thrilled that he will be joining our 'General Hospital' family, and I know that he will be an amazing addition to our talented cast."
For a while, things were going well for Miller as he fit seamlessly into the role of Jason once his identity was revealed. However, the surprising news that Burton would return to the soap in 2017 changed everything. Though the actors shared the screen for some time, many wondered if there was drama on set between Burton and Miller. It was confusing and messy, and fan speculation ran wild when Miller was let go from the soap in 2019.
Burton's return complicated things for Miller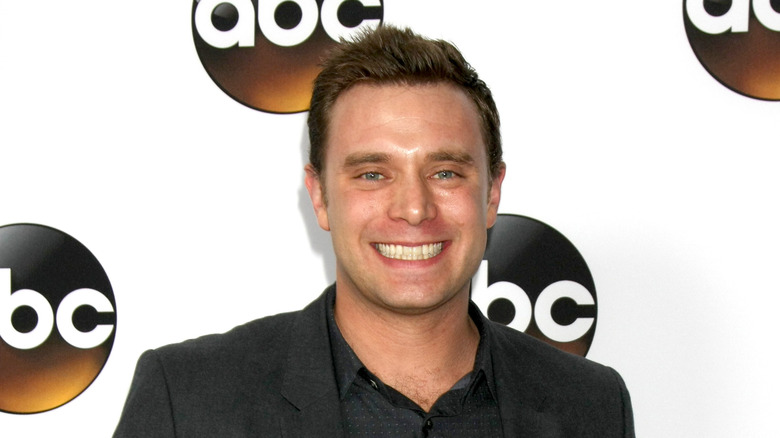 Kathy Hutchins/Shutterstock
Once Steve Burton made his exciting comeback to "General Hospital," Billy Miller's character was revealed to be Jason Morgan's twin, Drew Cain. This new development caused a complete shift in Miller's trajectory on the show. He originally joined the cast to play the legacy character of Jason, and now he was relegated to a random new character to make way for Burton's sudden return.
According to Yahoo, Miller, a consummate professional and class act, issued a public statement about his exit. He said, "With a slight air of sadness, it is time to ponder what 'goodbye' means. However, instead of dwelling on what is gone and sure to be missed, there is another way. Maybe our goodbye is really a remembrance of love felt, an appreciation for lives shared, and the lifelong reminisces that come from embraces and received. Maybe our goodbye is an earnest hope for the brightest path forward for us all."
At the time, there was a lot of chatter about Miller possibly returning to his former stomping grounds at "The Young and the Restless" as Billy Abbott. However, that character has been played by former "GH" star Jason Thompson since Miller left the role. Not only did Miller not return to "Y&R," but his former on-screen wife, Kelly Monaco (Sam McCall), added fuel to the fire of speculation with her own comments about Miller's departure.
Kelly Monaco tweeted that Miller's exit might not be what fans believe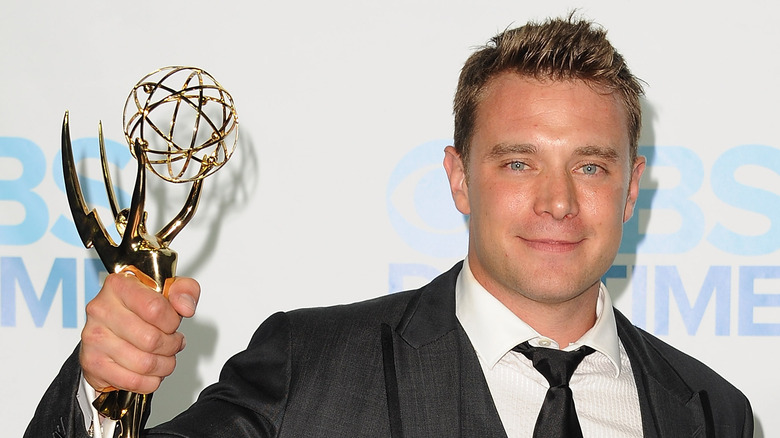 Angela Weiss/Getty Images
It was fairly easy for viewers to assume that Steve Burton's return to the role of Jason Morgan played an integral part in Billy Miller's exit. There was no clear or concise explanation given for why Miller was leaving, and his public statement didn't do much to clear up the murkiness. However, Miller's close friend and costar, Kelly Monaco, tweeted about his exit, leaving fans even more perplexed about what went down (via Michael Fairman TV).
Monaco wrote in a since-deleted tweet, "I feel like I have to address this situation. [Billy Miller's] untimely departure from ['GH']. Honestly, I can not come up with the words to describe how I feel about this decision... a decision that may not be what our audience thinks to be true. I'm heartbroken... more to come."
Nobody knows what conversations occurred behind the scenes except for the parties involved, but none of them have come forward to divulge any secrets. However, between the timing of Burton's return to snatch back the role of Jason, the direction of the Drew character, and Monaco's cryptic comments, it's evident there's more to the story.