Who Is John Lithgow's Wife, Mary Yeager?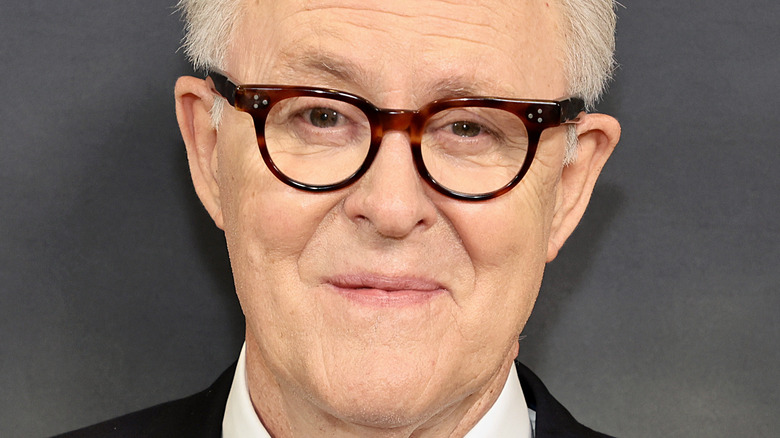 Jamie Mccarthy/Getty Images
A prominent figure on both stage and film, John Lithgow has lived quite a life. Known for roles such as Roberta Muldoon in "The World According to Garp," Eric Qualen in "Cliffhanger," and Lord Farquaad in the "Shrek" universe, he's also well-known for his longtime gig as Dick Solomon in "3rd Rock From the Sun." While some actors find one role restricting, Lithgow adored his time on the show. In fact, he told the Los Angeles Times the role was his favorite. "Dick Solomon was not just Dick Solomon, he was a man trying to figure out what kind of a man he was," Lithgow told the outlet. "He allowed me to act and act and act and act." 
Lithgow's dozens and dozens of roles have won him the hearts of millions. Though there is one heart in particular that he's had for decades now: that of his equally brilliant wife, Mary Yeager.
Although the two have significantly different careers, Yeager a professor and Lithgow an actor, they've found a stride nonetheless. Lithgow told Pop Matters just as much (via Hollywood Mask): "She's a professor and I'm an actor, and those two people were never intended to marry. Their lives are so incongruous with each other. But I can't imagine living without her, nor she me." 
So who is Mary Yeager, the academic who has spent the last 40 years with the prolific actor?
Yeager is well-published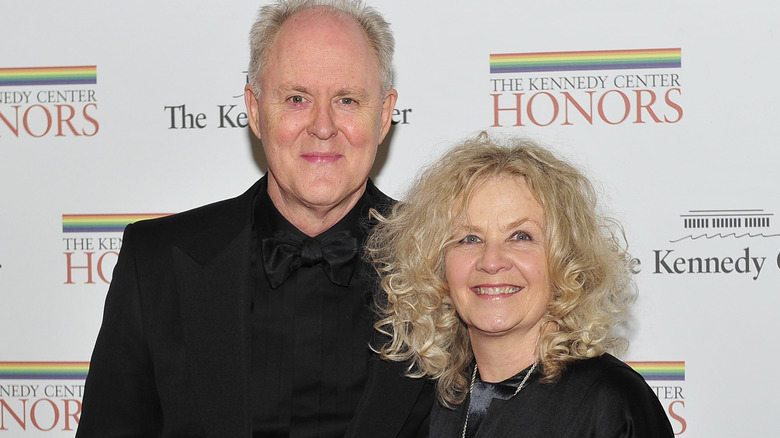 Pool/Getty Images
While husband John Lithgow might have several works under his belt as a writer, his academic wife Mary Yeager is no writing slouch herself. Now an emeritus professor of economics and history courses at UCLA, the Ph.D. holder Yeager has done much research on dense topics. Per her staff page, some of her publications include "Competition and Regulation: The Dynamics of "Oligopoly in the Meat Packing Industry," and "Will There Ever Be a Feminist Business History?" 
Together they share two children, Nathan and Phoebe as well as a child from Lithgow's previous marriage Ian, and Yeager's career in California might have even led to some of Lithgow's success. Lithgow didn't move to LA to chase the Hollywood dream decades ago–he did so because he wanted to be closer to Yeager, the actor told The Seattle Times. It was just a few years after he moved to Yeager that Lithgow scored some of his major roles in films like "Garp," "Footloose" and "Terms of Endearment," the outlet added. 
On the topic of his decades-long marriage, Lithgow waxed poetic to The New York Times. "I've brought a recklessness to her life, and she's brought an order to mine," the actor told the newspaper. "That's what moved me so much about ["Love is Strange" a film he did opposite Alfred Molina] how it shows how essential another human being can be to you if a relationship lasts that long."
The less public figure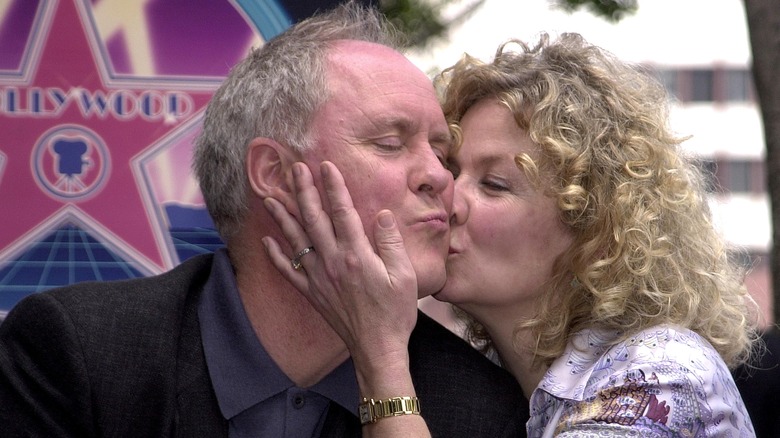 Vince Bucci/Getty Images
Old sayings frequently hold some truth. Like "opposites attract." John Lithgow is well aware of his somewhat odd role as the professor's husband. In 1997 the Los Angeles Times covered the launch of UCLA's "Where Great Futures Begin" campaign in which Lithgow acted as a speaker. Per the outlet, Lithgow is referred to as "UCLA's most visible faculty husband," which is likely hard to top unless someone else is married to a movie/stage star too. Although Lithgow saw himself as the most visible husband, Yeager didn't even know who he was when they first met!
He told AARP, "I was almost the first actor she'd ever met — and she'd never heard of me." All the same, he told the outlet that the two of them fell hard for one another. "...we fell in love like high school kids. Total infatuation. Two years passed before we got married, but we talked about getting married after two weeks." They come from completely different careers, but these two love birds make it work anyway. Even though Lithgow told AARP that Yeager has never understood the appeal of performing, she got used to it in time.