Kathie Lee Gifford Won't Judge Pals Harvey Weinstein And Bill Cosby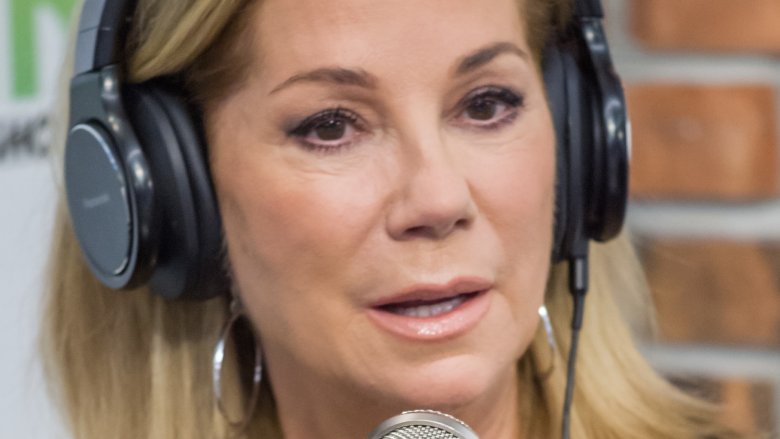 Getty Images
Kathie Lee Gifford is speaking out about Harvey Weinstein and Bill Cosby.
The Today show co-host spoke with Andy Cohen on his Sirius XM radio show and revealed that she doesn't judge her longtime friends Weinstein and Cosby, despite both men having been accused of sexual misconduct (via Us Weekly). Apparently, she just doesn't think that a good friend would distance herself amid a buddy's scandal.
"I've been friends with Bill a long, long time," Gifford said of Cosby, who's faced sexual assault accusations by more than 60 women. Of Weinstein, who has been accused of sexual harassment, sexual abuse, and rape by dozens, Gifford shared, "Harvey Weinstein was a friend of mine for 30 years."
Gifford revealed that she'd even reached out to Weinstein after The New York Times and The New Yorker published exposés about him in October 2017. "I called him and left a message," she said.
"I just want people to know I don't judge them," Gifford said. "I don't like what they do, but God knows their hearts and there's hope for them. And you can't call yourself a friend when, the first minute where there's trouble, you run. That's called a fair-weather friend ... and that's not a friend at all."
Gifford continued, "I hope people aren't misunderstanding this. I am not saying that that kind of behavior is in any way acceptable. It isn't and as a woman who's experienced it, it's awful." She added, "But, can we at least look at each individual case and see it for it what it is and be merciful to people that are sorry for what they've done? If we stop having mercy as a part of our vocabulary, Andy, our world will completely die."
Earlier in her interview with Cohen, Gifford commented on the various kinds of sexual abuse that exist. Explaining that she's faced sexual misconduct at the hands of others since her youth, Gifford argued that not all abuse carries the same weight. "Since I got into this business as a teenage girl, I have been sexually harassed, I have been sexually abused and I have been date raped," she stated. "Don't tell me they're all the same, because they are not."