Kim Zolciak's Daughter Brielle Biermann Robbed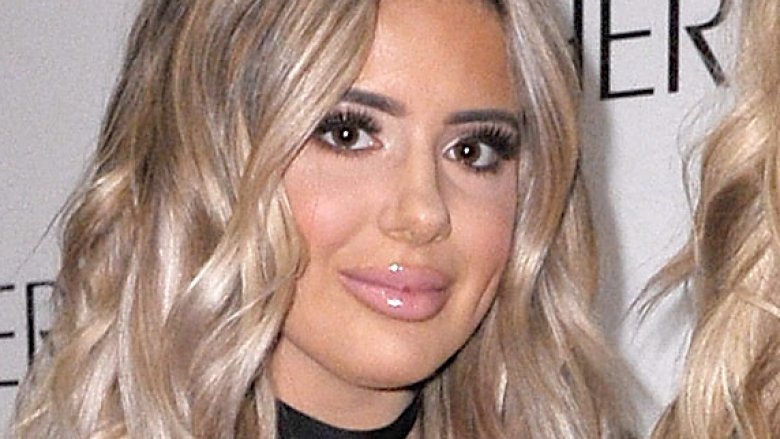 Getty Images
Don't Be Tardy star Brielle Biermann was the recent victim of a costly robbery.
Us Weekly reports that Brielle had thousands of dollars worth of items stolen from her black Mercedes SUV on Wednesday, March 14, 2018. According to the magazine, the thief managed to snag a "$2,900 purple Chanel purse and her $1,000 black Chanel wallet," among other possessions. Three credit cards were also taken as well as the drivers licenses of not only Brielle but also her sister Ariana and her mother, The Real Housewives of Atlanta star Kim Zolciak-Biermann.
While Brielle had canceled her credit cards, the thief had first apparently accrued some charges on her SunTrust credit card. The card had reportedly been charged for $37.18 at a Citgo, $62.34 at an Applebee's restaurant, and $4,609.03 at a Bloomingdales.
At the time of the robbery, Brielle's car had parked in the driveway of her parents' home in Atlanta, Ga. Presumably because of the car's proximity to the house, it had not been locked. Unfortunately, the gate on the property had been open.
According to Us Weekly, Brielle's car had been dusted for fingerprints, but no usable ones had been found. Biermann's father, NFL star Kroy Biermann, gave the police a copy of the property's security footage to aid in their investigation. Given Kim's recent tweet about the robbery, it'd appear that the security video will help the authorities track down the thief. "Hey you loser we got your a** on camera 🎥 stealing our s***!" Kim tweeted out the night of the robbery. "You are a dumb f***!!"
The robbery comes at an especially bad time for Brielle, as the 21-year-old is likely still dealing with her recent breakup from longtime boyfriend Michael Kopech. While Kim had previously denied that her daughter had ended things with Kopech, Brielle confirmed that they'd indeed split on Thursday, March 15. In a tweet, which has since been deleted, Brielle responded to a fan, writing, "It is true. We have a lot going on right [now] we decided it would be for the best. What's meant to be will always be" (via the Daily Mail).