Inside Stephen 'tWitch' Boss' Friendship With Channing Tatum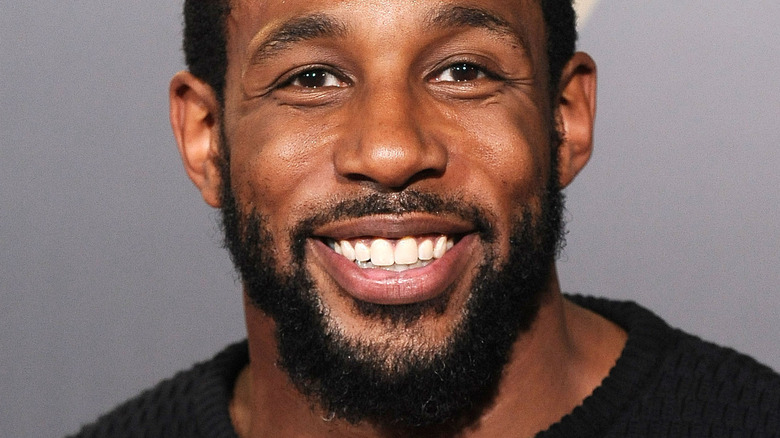 DFree/Shutterstock
December 14 marks a sad day for the dance world following reports that Stephen "tWitch" Boss died at the age of 40, per TMZ. While many know him as the 2008 runner-up of "So You Think You Can Dance" and the DJ on "The Ellen DeGeneres Show," tWitch was a multi-faceted talent who racked up quite a few acting credits as well. In addition to being a familiar face in the "Step Up" franchise, he also appeared in "Magic Mike XXL" alongside Channing Tatum. "I met with Channing Tatum, and he asked me to join the cast of Magic Mike 2," he announced on "The Ellen DeGeneres Show" in 2014.
tWitch later detailed how Tatum's then-wife Jenna Dewan spilled the beans on him having a role in the second "Magic Mike" movie. "She kind of pulled me aside and said, 'We're doing a sequel to Magic Mike and they have an idea for a part for you, your name is being tossed around for a part,'" he told Screen Rant. This led to him meeting the "Magic Mike" star and the directors about his potential character, Malik.
"My character meets the guys when they are on the road trip," tWitch told the Savannah Morning News. He explained that there's a "healthy rivalry" between Tatum's character and his character. "I bring out different elements of performance in the guys that they might not have thought about or are used to," he added. And it seems that the healthy on-screen rivalry formed a great friendship off-screen.
Stephen 'tWitch' Boss intimidated Channing Tatum while working on Magic Mike XXL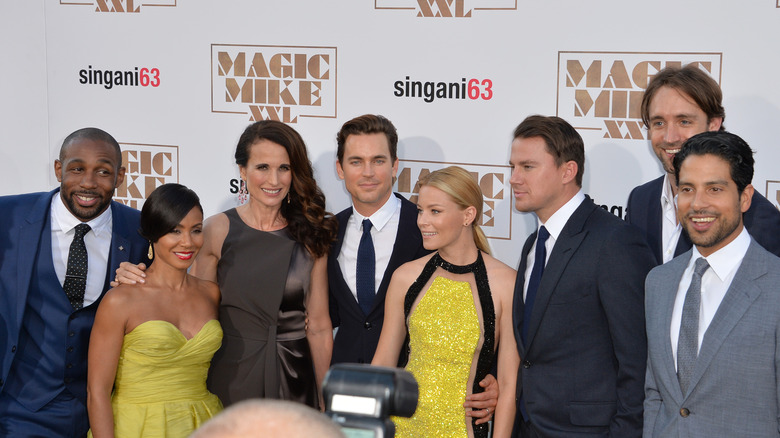 Featureflash Photo Agency/Shutterstock
In "Magic Mike XXL," Stephen "tWitch" Boss' character was brought in to inspire the other characters to go all out in their routines at the stripper convention. And it seemed that he had the same influence on the actors off-screen. "[If there was] any competition, it was healthy and it was more supportive than anything," the dancer told Vibe. "Stories for days, laughs, it was just a good time."
Channing Tatum poked some fun at what it was like to be in the movie with the "So You Think You Can Dance" runner-up. "The thing is that you don't think of when you go, 'Man, I have a great idea, let's put tWitch in this movie if he says yes,' and then he says 'yes' and then you realize that you actually have to be naked with tWitch," the actor said during an appearance on "The Ellen DeGeneres Show" in 2015. 
And it seemed that the whole cast of "Magic Mike XXL" had the same thoughts about tWitch. In a press interview for the movie, the cast was asked which of the guys had the best abs. The rest of the cast didn't hesitate to say that tWitch had the best abs. "tWitch has like a thorax," Tatum said. "It's like an exoskeleton." Matt Bomer added, "It's like he's wearing that superhero body armor."