The Biggest Revelations From Erin Andrews' Trial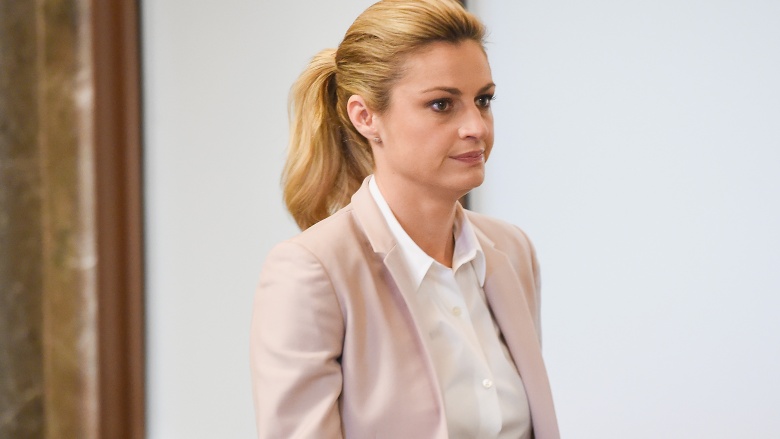 Getty Images
In March 2016, a jury awarded ESPN reporter Erin Andrews $55 million in a civil suit against the owners of a Nashville, Tenn. Marriott hotel and Michael David Barrett, the man who stalked Andrews and recorded video footage of her inside her hotel room on two separate occasions. Leading up to the verdict, Andrews, her family members, expert witnesses, and Barrett himself had to relive the chilling details of Barrett's master plan, as well as the devastating effects it had on Andrews' life after footage leaked online in July 2009. Here now are the most shocking revelations from Andrews' truly heartbreaking trial.
She has become a "shell" of her former self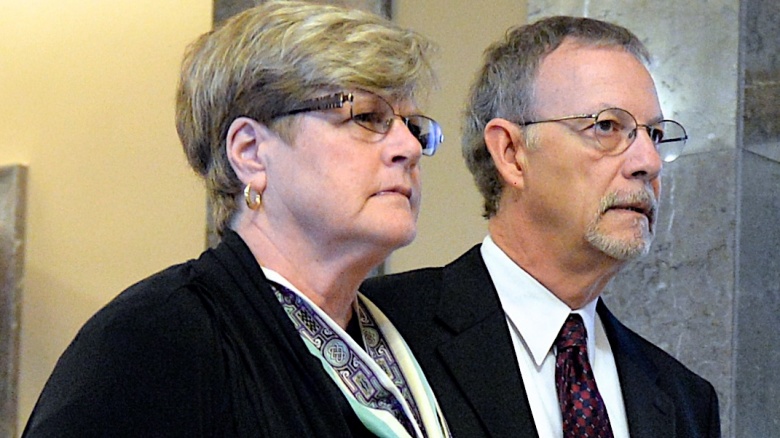 Getty Images
One of the most depressing parts about Andrews' civil trial was hearing about the way in which the scandal had changed her in the eyes of her parents. For instance: Andrews' father, Steve, said his daughter has become a "shell" of her former self, according to People magazine. "She's terrified. She's depressed," he testified. "She is not the girl that we used to know." Later, through tears, he added: "[That was the] first time in my life as—sorry—as her father where I didn't know if she was safe or not. I feared for her life." Meanwhile, Andrews' mother, Paula, testified that the scandal has become "a nightmare that doesn't stop." "She just always has that monkey on her back of loss of security, safety and a violation of her most personal aspect of her life," she said.
She has "mild PTSD"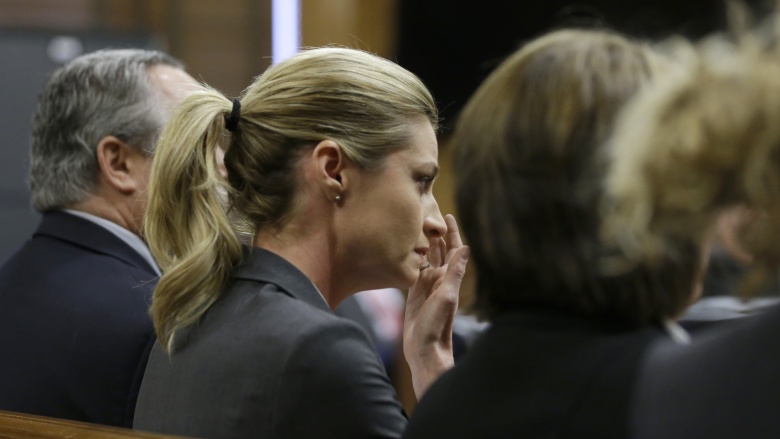 Getty Images
A psychologist from Vanderbilt University testified in court that Andrews is suffering from mild post-traumatic stress disorder resulting from the Marriott incident. The diagnosis seemed pretty on point compared to the subsequent testimony Andrews gave about how the scandal has affected the way she checks in to a hotel. "I go up to my room alone," she confessed (via People magazine). "I will not allow anyone to bring my bags up for me. I cover the peephole. I look for lights, cameras—I look at the AC grates [and in] the bathroom." Andrews went on to say she now "booby traps" her hotel rooms to check for intruders and asks to be moved from the room in which she was pre-booked. If there's one tiny glimmer of hope, the psychologist added that Andrews' PTSD was not permanent; with treatment, she could become symptom free.
She spontaneously bursts into tears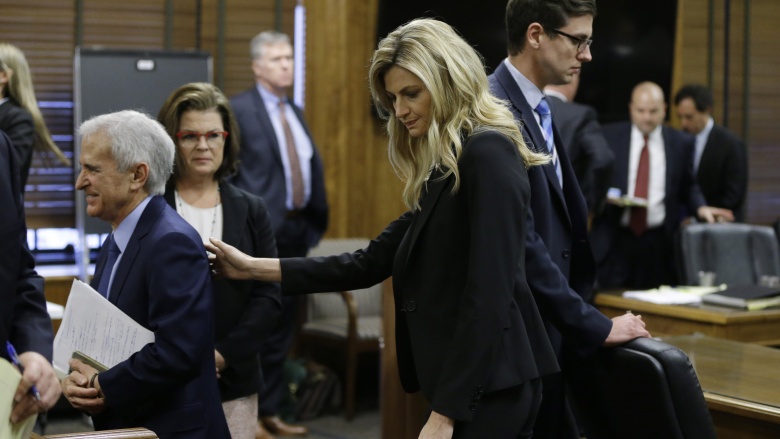 Getty Images
According to People, Andrews testified that she suffered anxiety and depression after the scandal broke, leading to sleepless nights and spontaneous crying. The intense media coverage that followed—"It was everywhere ... my naked body was on the front page of the New York Post," Andrews said—basically forced her into hiding. "I was living like a hermit," Andrews confessed. "It was nothing like who I am. It was nothing like who I tried to be." Mentally, Andrews says she now feels completely isolated. "I feel like I'm on an island all by myself," she said. "It's on the internet now," she testified. "And I've been told it's going to be on the internet until I die."
She thinks about the video every day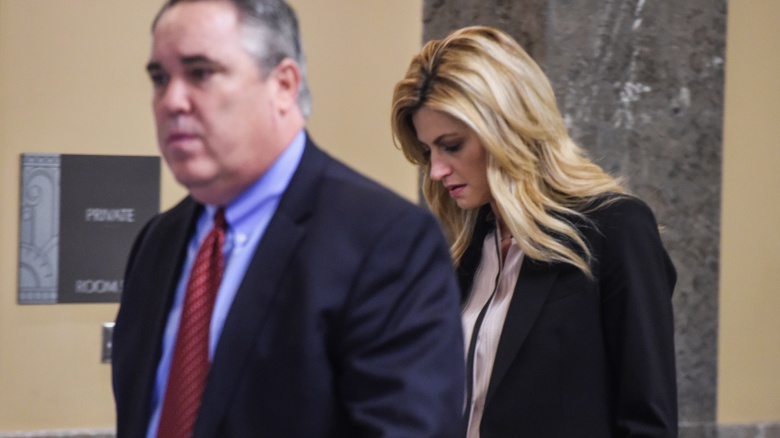 Getty Images
Despite the devastating toll the scandal took on her life, Andrews testified she still gets mocked by fans in football stadiums about it, as well as daily reminders the video exists from fans on Twitter. As a result, Andrews says she's forced to think about the video every day. "One of the worst thoughts I have is when I walk around a stadium ... there's always that thought, as I walk right by the stands, and I think, 'My God, everyone in this stadium has seen that video,'" she said, according to People. Still, going back to work after the video leaked became the only way she could push forward. "I feel like if I can do the top NFL game, and if I can work the World Series and pass out trophies, then people will forget," she testified. "I feel like if I can go and compete on Dancing with the Stars and make it to the finale and host the show and have all these things on my plate—people will forget." Then, she added: "Hopefully, I will forget."
It's affected her relationships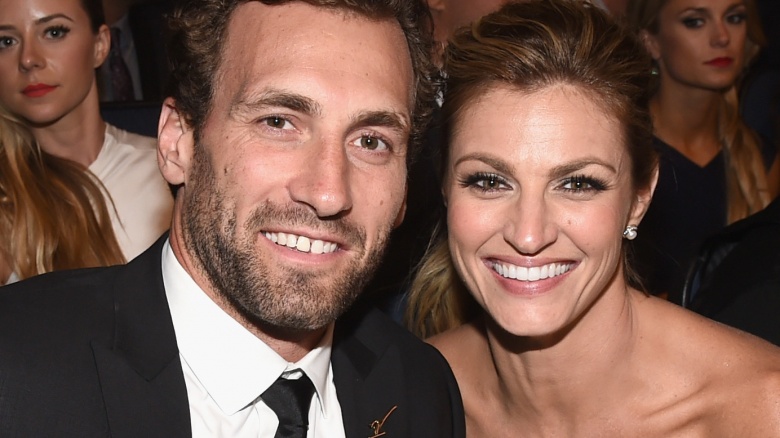 Getty Images
The aftermath of the video scandal hasn't been all bad for Andrews; in 2015, she began dating professional hockey player Jarrett Stoll. Still, Andrews testified in court that the scandal inevitably changed the way she approached dating. "I feel sad because I think [Stoll] would have loved the girl more that was there before this happened and I feel very guilty about that," she said (via People). "He didn't know me before this happened and [it's hard] to try to explain to someone that has questions about why I have trust issues, why I'm insecure, why I'm humiliated, why I'm embarrassed, why I'm obsessive about checking the Internet." Even sadder, Andrews testified she worries about explaining the scandal to her future children. "What happens when my kids come home from school and they're saying, 'Mom, kids are saying you're naked on the Internet?'"
She remains "so angry"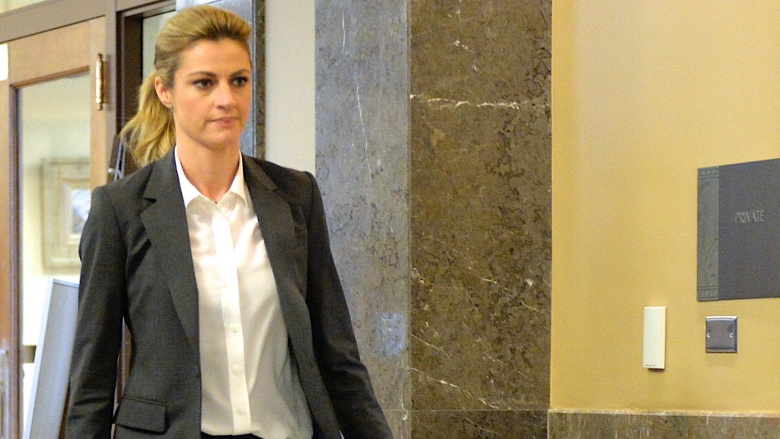 Getty Images
It's been about eight years since Barrett shot the peep-hole videos that would eventually destroy Andrews' life. Understandably, the ESPN reporter is still reeling from an incident she thinks could have been prevented in the first place. "I'm so angry. This could have been stopped," she said. "No one ever called me or told me when I checked in that he asked to be put next to me." Later, she added: "All I wanted to do is be respected, be the girl who loves sports, and now I'm the girl with the scandal. It's embarrassing."
Over 16 million people have seen the footage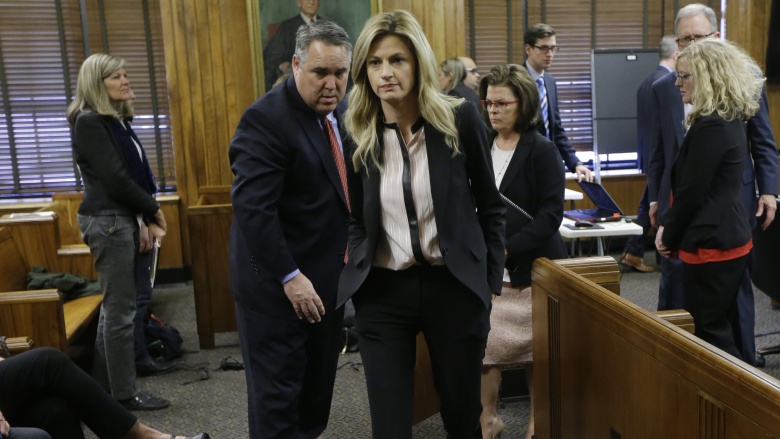 Getty Images
In news that will send a chill down your spine, People reported that a computer scientist and professor at Penn State testified that the video or stills from it had been seen by an estimated 16.8 million people. That estimation was determined based on data compiled from July 2009 and January 2016. Most chilling of all, the expert testified that number is only going to continue to grow. "Right now, someone's watching that video," the expert said. "And another minute, maybe two."