Jimmie Allen Still Has A Special Connection To His Home State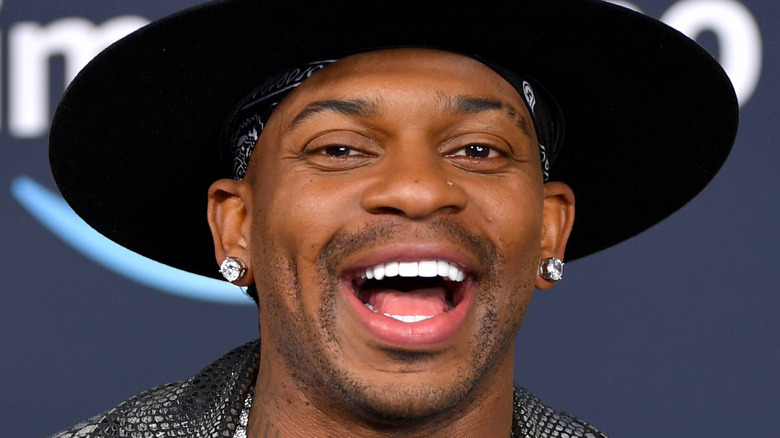 Denise Truscello/Getty Images
Country music star Jimmie Allen might have moved to Nashville, Tennessee, in 2007 to pursue his career (via Rolling Stone), but that doesn't mean that he has forgotten his roots as he has made a name for himself over time. As noted by Southern Living, Allen isn't originally from the Southern U.S. and originally struggled to break into the industry. In fact, the "Make Me Want To" singer was born and raised in the state of Delaware.
Now, Delaware might not seem like a hotbed for country music in comparison to somewhere like Tennessee or Texas, but Allen has shared that he still tries to pay tribute to his home state where he can. He once posted a property being sold by his family in Delaware to his official Facebook page, but that apparently isn't the extent of his contributions to the state that has been given the nickname "The First State."
Jimmie Allen entered a different business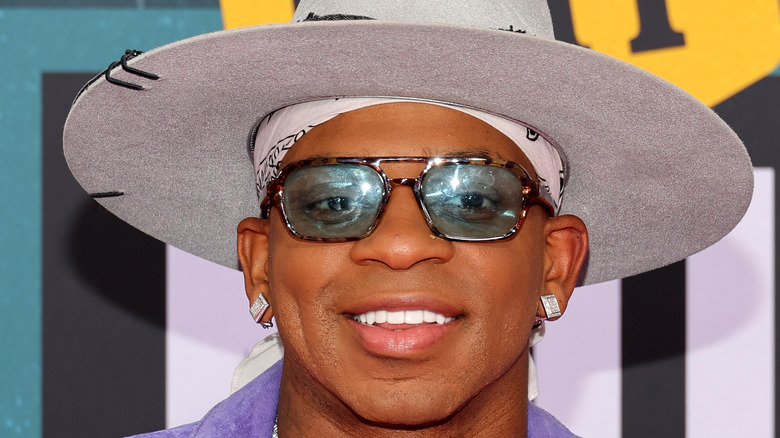 Jason Kempin/Getty Images
Seeing how those in his home state of Delaware were affected by the onset of the COVID-19 pandemic, Jimmie Allen pivoted and began multiple transportation companies there, per Live Love Delaware. According to the local outlet, Allen is the owner of Sussex Septic, Role On Transportation, and Del Made, which began employing people amid the pandemic.
Allen has advertised his businesses on his Facebook page too, encouraging those requiring septic services in Delaware to use Sussex Septic. Per the website for the company, Sussex Septic is jointly owned by Allen and his father-in-law, Tyrone Gale.
During a keynote speech at the 2021 Millennial Summit, Allen admitted, "I know nothing about dump trucks. But we got six dump trucks and hired people that drive them ... The empire I'm trying to create isn't just for me. It's to create jobs for family, for friends, and for other people." Live Love Delaware reports that his businesses have hired over 50 people, providing much-needed income during a tough time.
Jimmie Allen continues to honor his hometown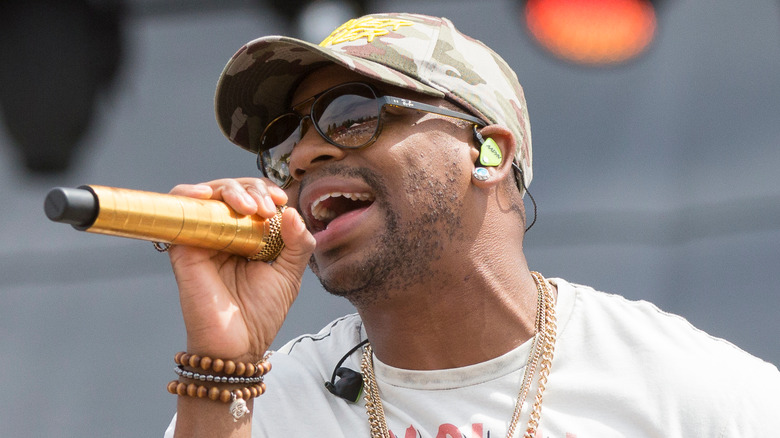 Sterling Munksgard/Shutterstock
According to ABC Audio, Jimmie Allen's music video for his song "Down Home" features his hometown as well as locations special to him and his late father, who went by the nickname "Big Jim." Allen said of the video, "Being able to shoot the video in the same place that I created so many memories with my father was super special. It felt like my father was with me every step of the way."
Meanwhile, Allen shared with radio station WTOP that he tries to visit Delaware regularly, explaining, "I try to come up there at least four or five times a year during the summer for like two or three days each time, to get some fishing in and just hang out, get some crabs, get some scrapple." Between his business ventures and his personal life, there's no doubt that Delaware continues to hold a special place in Jimmie Allen's heart.