Rapper Logic, Jessica Andrea Reportedly Split After Two Years Of Marriage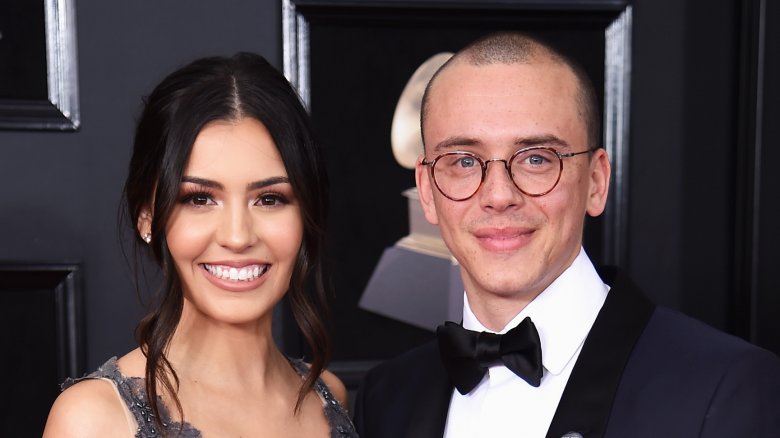 Getty Images
Rapper Logic and singer Jessica Andrea have reportedly called it quits.
On Friday evening, March 16, 2018, TMZ reported that the former couple have split after two years of marriage.
According to the gossip rag's source, it is unclear when the pair allegedly broke up. Additionally, they apparently have yet to officially file divorce documents. 
However, the house they purchased together in 2017 is about to go up for sale, and, as many fans have already noticed, Andrea recently unfollowed Logic on Instagram, while he still follows her. The two share two dogs together but don't have any children.
Logic (real name Sir Robert Bryson Hall II), 28, and Andrea, 25, married in October 2015 after getting engaged in a photo booth on Coronado Island in San Diego. 
"When it counted down, I took out the ring and asked her, so I got it on film," the "Take It Back" rapper later recalled to AskMen.com. "We'd been dating for a little over a year. For some, it might seem quick, but I've been with women for five years and it never worked out. When you know, you know. She comes from a great family. She's a really great person. She makes me happy and she's my escape from everything, which is great."
Logic and Andrea made their last public appearance together at the 2018 Grammys in January, where the rapper was up for two awards, including Song of the Year for "1-800-273-8255."
At the time of this writing, neither party has publicly commented on their rumored breakup.