Wendy Williams Returns To Talk Show Following Health Struggle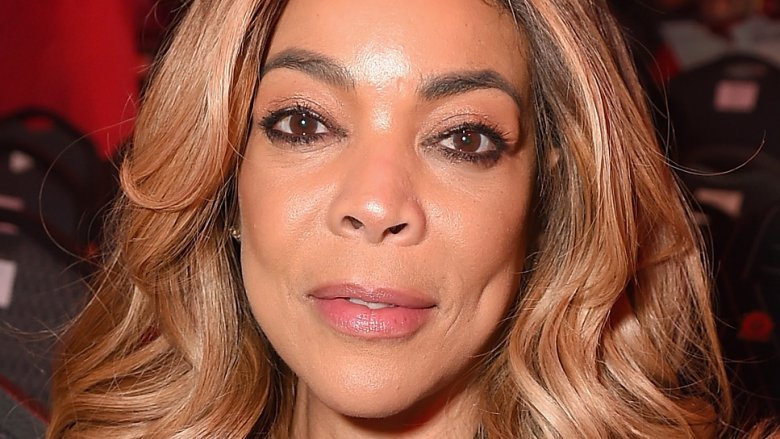 Getty Images
The talk show host is back!
On Monday, March 19, 2018, Wendy Williams returned to The Wendy Williams Show after taking three-week hiatus to focus on her health while Jerry O'Connell filled in as guest host.
"Thank you for missing me," she told her audience, who began chanting her name as she walked out on stage (via Entertainment Tonight). "Thank you for not replacing us, thank you for being here today."
Williams was later moved to tears by her viewers and colleagues' continued support. "Thank you for understanding and being my special people," the former shock jock said. "I do the show but there are hundreds of people who are the show, and they don't get the credit they deserve. So, thank you to everyone."
During her comeback taping, the talk show host had Dr. Oz come out to discuss her health condition during a Hot Topics segment. "I have nine doctors [including Dr. Oz] checking me out," Williams said, adding, "I had to take three weeks off of work which was horrible but needed. Everything was fine until it wasn't."
Dr. Oz replied, "You saved your life," explaining that she'd had the worst vitamin D deficiency he'd ever seen.
"Go to the doctor, get that checked out. That manicure and pedicure can wait," Williams advised her audience, before saying to Dr. Oz, "Thank you for helping save my life!"
As Nicki Swift previously reported, the 53-year-old revealed last month that she would be taking time off due to serious health issues stemming from hyperthyroidism and Graves' disease, an autoimmune system disorder.
"My doctor has prescribed — are you ready? — three weeks of vacation," Williams, who had not missed a day of work since premiering her show in 2008, told her audience at the time. "I was pissed. Encore performances, really?"
Prior to the announcement, she had been forced to cancel three tapings due to "flu-like symptoms," admitting that she had to be convinced to take time off for her own health. Months earlier, Williams gave her loyal viewers a scare after passing out due to being overheated in her costume while filming a Halloween episode.