The Meaning Behind Jason Momoa's Instagram Handle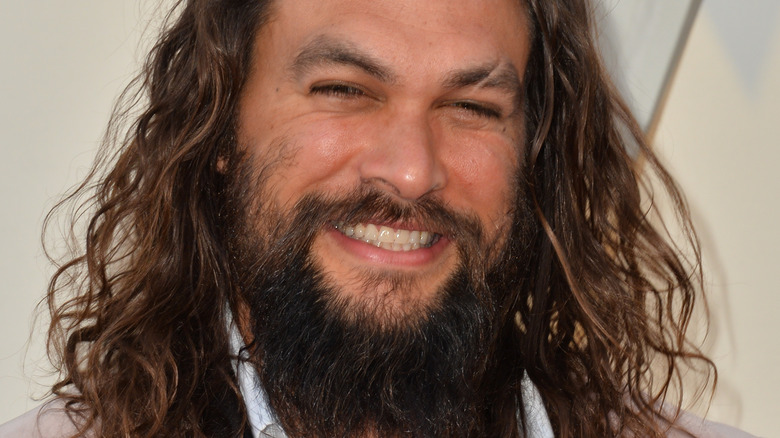 Featureflash Photo Agency/Shutterstock
There's only a few people in this planet who doesn't recognize or hasn't heard of Jason Momoa at this point. The actor is unarguably one of the most popular celebrities in Hollywood today, having starred in HBO's massive hit "Game of Thrones" in 2011, in addition to several blockbuster films such as "Batman v Superman: Dawn of Justice," "Aquaman," "Sweet Girl," and "Dune." For his work as an actor — and later a director and producer — Momoa has managed to rack up a sizable fortune, which Celebrity Net Worth estimates (as of this writing) to be somewhere in the $25 million range. He's also amassed quite a following on social media — boasting over 17 million followers on his Instagram account alone. 17 MILLION! That's a whole country! 
However, you might notice that Momoa uses a different handle on Instagram than most celebrities. Instead of his name, the actor goes by @prideofgypsies. What's the deal with his username? Fortunately for those who are curious, Momoa has provided the answer!
Pride of Gypsies is the name of his production company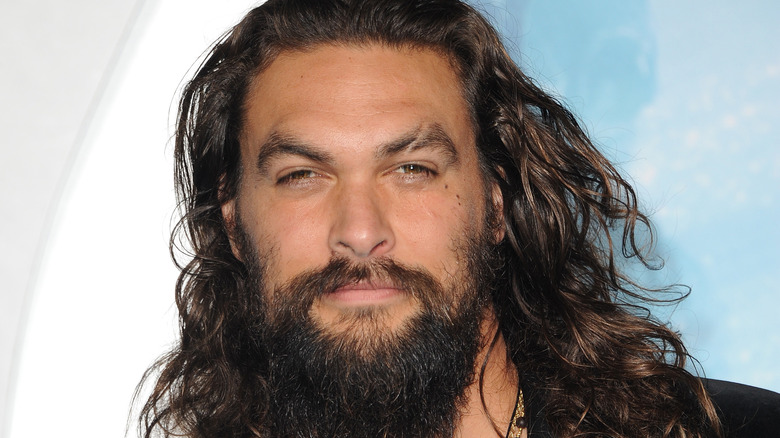 Tinseltown/Shutterstock
In 2010, Jason Momoa founded his own production company called (you guessed it) Pride of Gypsies in pursuit of expanding his creative horizons. The company boasts a unique approach to filmmaking and commercial production, and defines pride as a "group of lions forming a collective" and gypsy as "a nomadic or free-spirited person," as noted by its official website. Through Pride of Gypsies, Momoa has created several campaigns for the clothing brand Carhartt and produced his own feature films, including "Road To Paloma," "Braven," and "Sweet Girl."
In 2017, Momoa told HuffPost that he created Pride of Gypsies out of his love for telling stories. "I started a company called Pride of Gypsies, which is basically ... I have tons of amazing writers, friends, directors, actors ... and we all go out and shoot movies," he told the outlet. "That's what we want to do We love to tell stories. Stories, at the end of the day, is what it's all about. You sit by a fire. I can sit and listen to Tom Waits tell me a story by campfire that's better than any movie I've ever seen. I want to capture that."
Jason Momoa also has a Pride of Gypsies tattoo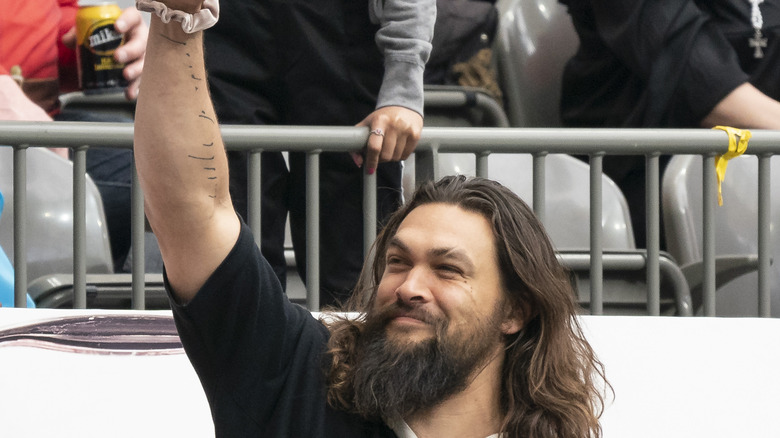 Rich Lam/Getty Images
Jason Momoa seems to relate to the phrase "Pride of Gypsies" so much that he also had it permanently inked on his body. As seen in the photo above, the "Aquaman" actor had the words tattooed across his right forearm, in a font that is similar to the trademark design of his production company, but in the color black. It was placed right by his cross tattoo, and his other text tatt that says "etre toujours ivre," which in French means "to always be drunk," according to Cosmopolitan. 
Speaking of his tattoo collection, Momoa has in fact plenty more inks on his body that are just as cool and holds a special meaning to the actor. Among them, of course, is the tribal ink on his left forearm, which he got as a nod to his "aumakua," or family god in Hawaiian mythology. "It's a shark. It's supposed to take the darkness out of your heart, bring the light in," he explained. Another is his finger tattoo, which he got as a tribute to his best friend Diablo, who passed away in 2013. Perhaps the most special of all, though? His chest tattoo, which features the signatures of his kids Lola and Nakoa-wolf with former wife Lisa Bonet. Sweet!