Is Will Smith Close With His Mom?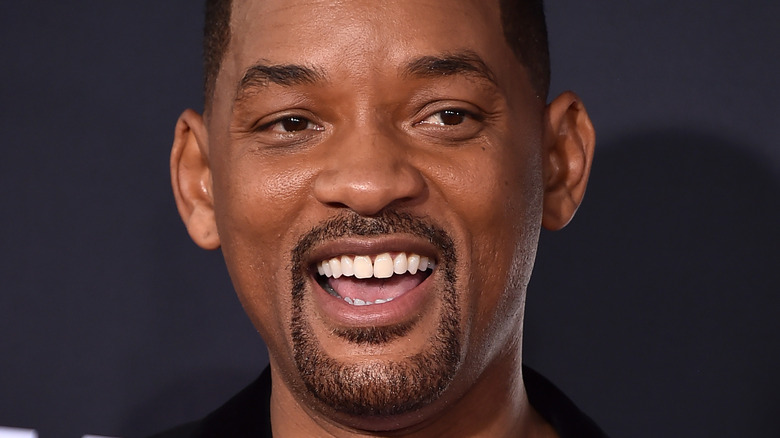 DFree/Shutterstock
2022 has been an eventful year for Will Smith. The release of "King Richard," the critically acclaimed biopic about Serena and Venus Williams' father and his impact on their early careers, in 2021 basically secured accolades for Smith and his cast. And at the 2022 Academy Awards, it proved to be true. However, Smith infamously slapped Chris Rock on stage at the event, which brought ire from fans and colleagues and cost him 10 years of Oscar night invites, via BBC.
Despite some demanding Smith return the Oscar he won that night — something that hasn't really been asked of people like Roman Polanski and other abusers accused of far worse than Smith's actions — Smith isn't going anywhere. Hello Magazine reported that, as of August 2022, Smith has over 50 projects in various stages of development. And despite his slip in judgment, those closest to him know him only as a collected person. So "the slap" is not something his mother, Caroline Bright, would have expected from her son.
Will Smith's mom knows him as an 'even' person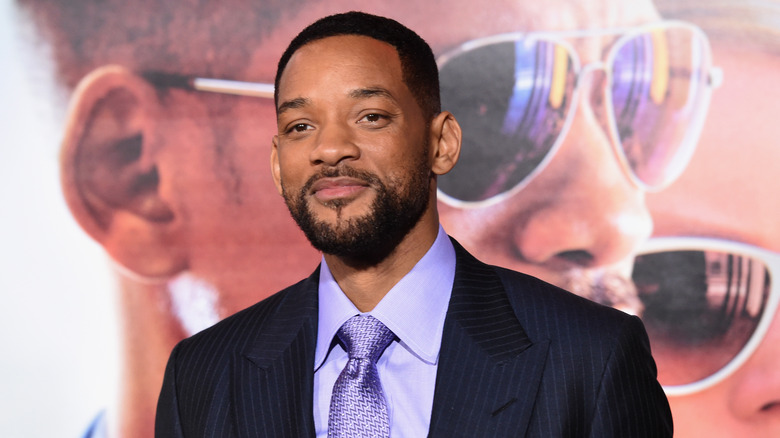 Jason Merritt/term/Getty Images
Will Smith grew up with both of his parents, however, his father, William Carroll Smith Sr., was "violent" and beat his mother, Caroline Bright. According to Smith's 2021 memoir, "Will," the actor wrote about the weird, unbalanced parallel of having a very present father who was also unpleasant at times. "He was an alcoholic, but he was sober at every premiere of every one of my movies," Smith wrote, according to an excerpt from People. "The same intense perfectionism that terrorized his family put food on the table every night of my life."
People also reported that Smith even thought about ending his father's life as an adult. Due to the abuse Smith witnessed and felt himself, he wrote that as a child he promised to kill his father and "avenge" his mother for the abuse she received. Smith got closer to his father later in his life, after his parents' divorce in 2000 and after his father got cancer. One night he almost thought about acting on avenging his mother. But he held back, of course. And restraint is something his mother knows her son to do often.
"He is a very even, people person," Bright told Philadelphia's WPVI station after Smith slapped Chris Rock at the 2022 Oscars. "That's the first time I've ever seen him go off. First time in his lifetime [...] I've never seen him do that."
Will Smith feels regret for not protecting his mom as a child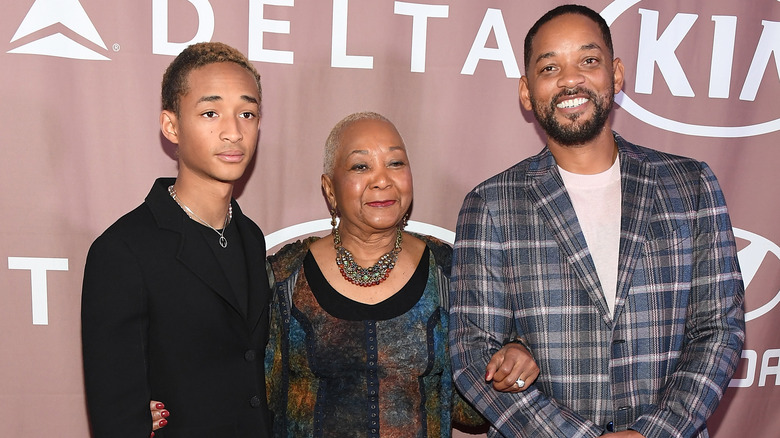 Paras Griffin/Getty Images
Of course, Will Smith didn't act on the promises he made to himself as a child. However, he did act on another and it's one that still comes from a place of regret for what his mother went through. In an excerpt from "Will" published in The Times in November 2021, Smith described the abuse he saw. "When I was nine years old, I watched my father punch my mother in the side of the head so hard that she collapsed. I saw her spit blood," Smith wrote.
Smith still feels he has a duty to his mother to protect her for when he couldn't. "Within everything that I have done since then — the awards and accolades, the spotlights and the attention, the characters and the laughs — there has been a subtle string of apologies to my mother for my inaction that day," Smith wrote, via Page Six.
Smith's devotion to his mother is prevalent. Since his youth, Smith has created a "carefully crafted and honed character" as a way to protect his personal side and himself from the public eye. And as for what Caroline Bright thinks of her son? She told Philadelphia's WPVI station after his Oscar win: "I am proud of him being him."