How SSSniperwolf Really Got Into Gaming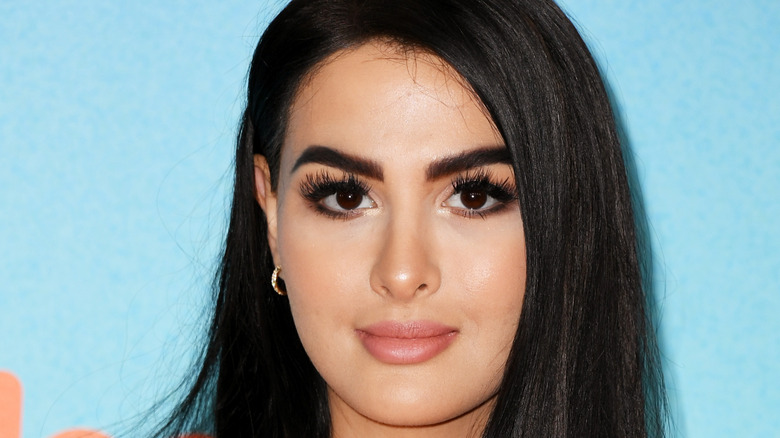 Jon Kopaloff/Getty Images
SSSniperwolf is a well-known personality on the internet for her video game streaming videos on YouTube and Twitch, but the streamer — whose real name is Alia "Lia" Shelesh — didn't just gain an interest in gaming for the views and online fame. There's no doubt that SSSniperwolf has become incredibly successful for her love of video games, and she has explained that she has a genuine enjoyment of them that stems from her younger years.
SSSniperwolf is ethnically Greek and Turkish, as she once shared in a Facebook post after some commenters believed her to be of Iraqi descent. In a TubeFilter interview, she additionally stated of her and her siblings' upbringings, "Since my parents were super strict, we were not allowed to go over to our friends' houses, parties, school dances, or even on field trips."
That strictness might have affected SSSniperwolf's relationships with her peers, but it led to an interest that would eventually become her career.
Gaming provided SSSniperwolf with a hobby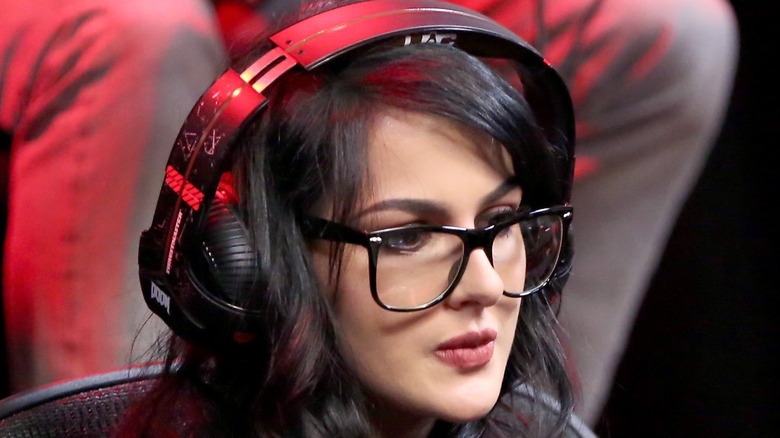 Jonathan Leibson/Getty Images
As SSSniperwolf explained to British Vogue in 2020, she and her younger brother got a PlayStation from their father because he thought that it might keep them from fighting. "It worked — we'd play everything from 'Metal Gear' to 'Digimon World.'"
She elaborated on the situation with her brother to TubeFilter, saying, "Instead of fighting, we played video games. We would start playing as soon as we got home from school, all day, and every weekend. Because I was a year older, I would always be player one, and he would be player two. Ever since then, I was hooked."
SSSniperwolf added that other players' videos of "Call of Duty" inspired her to start her own YouTube channel, which she began in 2013. "I used to watch a lot of 'Call of Duty' montage videos and gameplay, which was the real inspiration for launching my own channel and sharing my gameplay." On SSSniperwolf's channel, she has a playlist titled "Call of Duty" with 140 videos of the game uploaded between 2014 and 2017.
One of SSSniperwolf's brothers died in August 2022
In an August 2022 post on her YouTube channel, SSSniperwolf informed her fans of the death of one of her siblings. The YouTuber wrote, "Life is precious and can be taken away suddenly. Please cherish and love everyone around you while you still can." She also shared a childhood photo of herself with two of her siblings to her Instagram account, captioning it, "I miss you so much. I love you."
Reports from Hawaii indicated that a man identified as Bakir Shelesh was pronounced dead following an accident while bodyboarding off the island of Kauai, as published by Hawaii News Now. Per an obituary from Dignity Memorial, he was born in 1993, which would make him a year younger than SSSniperwolf, who was born on October 22, 1992 (via Famous Birthdays). It is likely, then, that he was the sibling to whom SSSniperwolf was referring to in her story about the PlayStation.