Who Is Arnold Schwarzenegger's Girlfriend, Heather Milligan?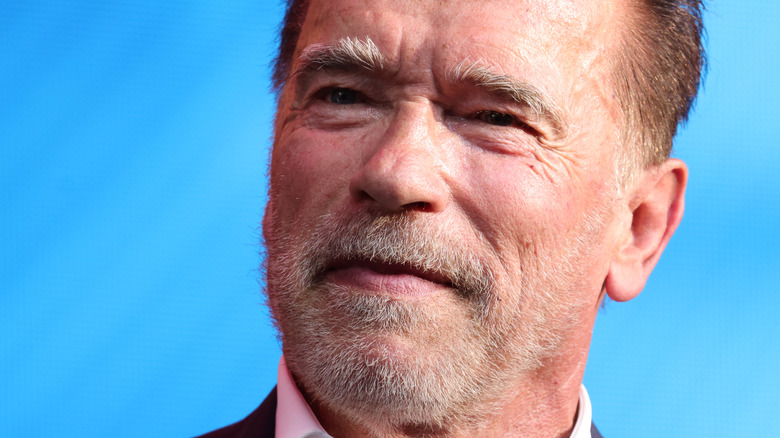 Andreas Rentz/Getty Images
Since first breaking into the acting scene in the '70s, Hollywood actor Arnold Schwarzenegger has enjoyed an impressive run in Hollywood. Though IMDb lists that he snagged a Golden Globes in 1977 for his stellar performance in "Stay Hungry," it was not until 1982's "Conan the Barbarian that Schwazenegger achieved mainstream success. From that point onward, there simply was no stopping him. Now with an estimated $450 million net worth, this actor is as successful as they come. And never mind that Schwazenegger has never won an Oscar — the actor simply couldn't care less. "I always say that it's more important that the people are more interested in the story than myself," he once told Cinema. "There's a lot of actors who are in the movies just because it's an Academy Award type of part. I'm not in that business. I'm in show business — which is to do the show, and make business. That's what I'm in."
Outside of his acting career, Schwazenegger has had less luck navigating the relationship scene. Through the years, Schwazenegger has been linked to a slew of women including Barbara Outland Baker, Brigitte Nielsen and Maria Shriver whom he was married to for over two decades, per People. These days however, the "Terminator" star has found love in Heather Milligan.
Heather Milligan works as a physical therapist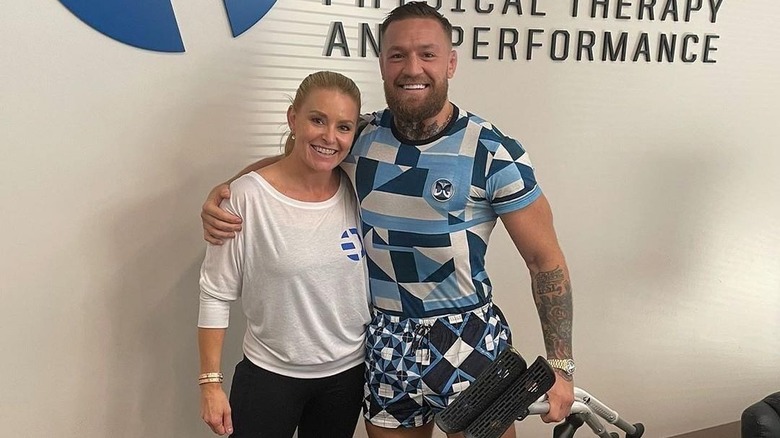 Heather Milligan might be no politician or actor but the 48 year old has found a career that she is terribly good at. Per The US Sun, Milligan is a professional physical therapist and founder of Elite Ortho Sport, an orthopedic and sports physical therapy company where she works with professional athletes to recover from injuries that might threaten their career. As stated on Elite Ortho Sport's website, Milligan boasts over 20 years of experience as a physical therapist with a number of highly rated certifications backing her expertise in the field.
And while she is largely out of the limelight, Milligan has, over the years worked with several high-profile athletes including Irish MMA fighter Conor McGregor. Per Essentially Sports, McGregor first worked with Milligan in 2013 after suffering an anterior cruciate ligament tear (ACL) that left him sidelined for months. After undergoing surgery to fix  brutal tibia injury he suffered in 2021, McGregor headed to Elite Ortho Sport to help with the final stage of his recovery. "Excellent work today with Heather Milligan of Elite Orthosport! This woman and the team here is incredible!" the MMA fighter tweeted in August 2021. "The same team I repaired my acl with in record time back in 2013. The same team I will repair this bone with in record time! Let's go team!"
Heather Milligan and Arnold Schwarzenegger are waxing strong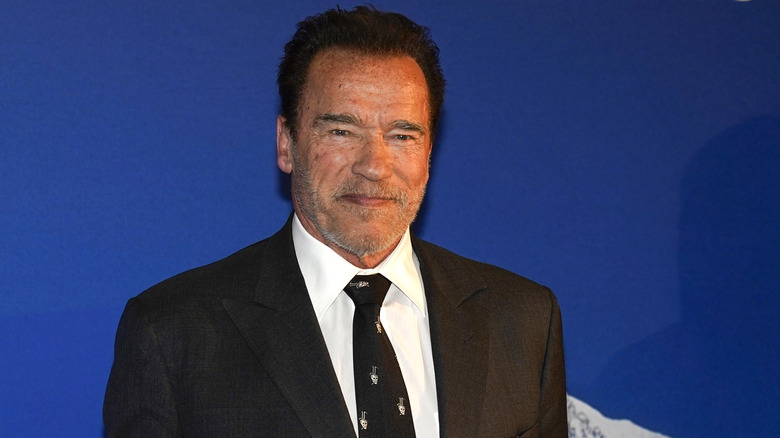 Martin Rauscher/Getty Images
In September 2013, TMZ confirmed Arnold Schwarzenegger was dating Heather Milligan after the pair was spotted sharing a kiss on the streets of Santa Monica. Since then, the lovebirds have proven they are not afraid to pack on PDA — even when the cameras are flashing. One year after debuting their relationship, Daily Mail reported Schwazenegger and Milligan donning matching outfits while attending Oktoberfest in Munich, Germany.
But even though these two have been together for nearly a decade, they apparently still enjoy each other's company just as much. Amid the COVID-19 pandemic in 2020, the "Commando" actor was spotted cycling through Brentwood, Los Angeles with Milligan, according to Daily Mail. As for what the future holds, we just might be hearing wedding bells soon enough.
Following the finalization of his divorce from ex wife Maria Shriver in December 2021, a legal expert suggested to The New York Post that the former governor might have been inspired to go through with the process because he is finally ready to get married to Milligan. "Arnold is very happy with Heather. She's very good for him," a mutual friend told the outlet.