Inside Kal Penn's Relationship With Barack And Michelle Obama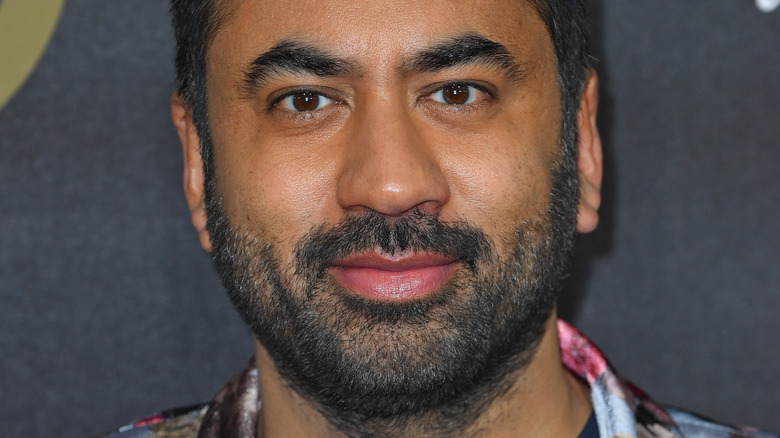 Gareth Cattermole/Getty Images
We may receive a commission on purchases made from links.
Former President Barack Obama and first lady Michelle Obama met quite a lot of people while living in the White House. And though several politicians can say they have a relationship with the former president and first lady, only a handful of celebrities can genuinely say they are close with the Obamas. Actor Kal Penn, who many may recognize from "House M.D." and the "Harold and Kumar" franchise, has an interesting story about how he met and stayed close to the duo.
In fact, Penn's relationship with the 44th president goes back to before he even became president. During a 2022 appearance on "The View," Penn shared that he asked then-Senator Obama a question at a 2007 event and was so impressed by the presidential hopeful's response that he later volunteered at an Iowa rally for him. Upon his arrival, the actor discovered that Obama was hiring people not based on how they looked but on how well they did their jobs, something that stuck with him. 
In the years since the former president's time in office, Penn certainly hasn't been shy about talking about his love for the Obama family. In 2021, Penn released "You Can't Be Serious," a book that detailed even more accounts of his time with the Obamas, including events that occurred during Penn's job in government.
From House to the White House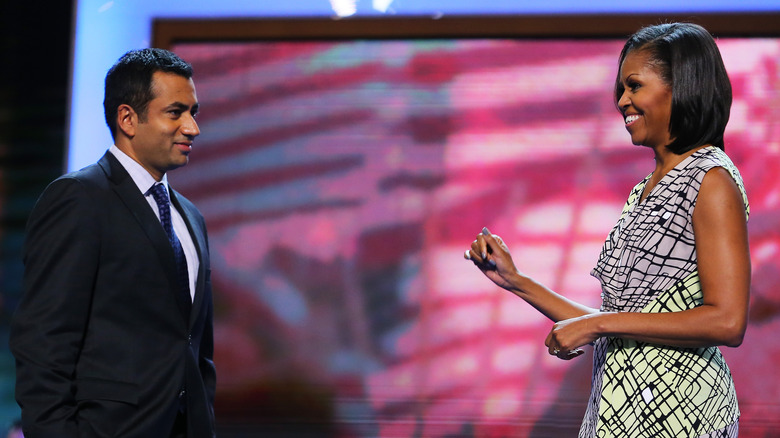 Joe Raedle/Getty Images
Kal Penn has held a variety of interesting jobs. A majority of readers are probably most familiar with his acting work in TV shows like "House M.D." and "The Santa Clauses" or films like "Harold and Kumar" and "Smile." However, Penn's most interesting role actually came courtesy of a very different type of profession: the world of politics.
According to CNBC, Penn campaigned for Obama during the 2008 election and became interested in a job at the White House. Notably, when applying, Penn decided not to put a reference from the campaign trail down and instead just applied online like thousands of interested parties. In a 2021 interview with Hello Monday, Penn shared his thought process at the time, saying, "I'm thinking, 'I guess if I apply on change.gov, and if I'm actually qualified to work at the White House, then somebody will find that and they'll call me." Penn applied but never received a callback. 
However, months later, he attended an inaugural event that changed that. Penn was speaking to Michelle Obama when his agent revealed that the comedian applied for a job in the Obama administration. Penn told Hello Monday, "My face turned red and I looked at him and I was like, 'No this is not the time to do that.'" Michelle asked Penn what he meant before quickly calling over then-President-elect Barack Obama. Despite Penn's initial trepidation, the couple simply poked fun at Penn for not putting down any campaign references, and it wasn't long before the situation was rectified. In April 2009, Penn was offered the position of Principal Associate Editor in the White House Office of Public Engagement.
Kal Penn made a humorous mistake after a few weeks on the job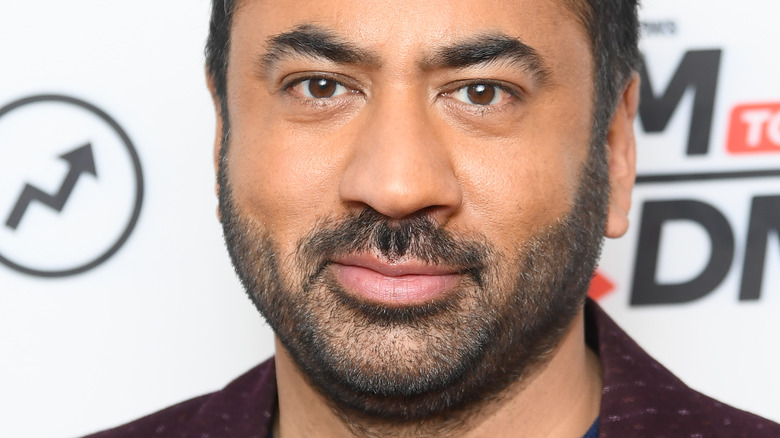 Dimitrios Kambouris/Getty Images
The nerve-wracking experience of starting a new job can lead anyone to make a handful of easy mistakes. For Kal Penn, this rule proved true even when working in the White House for President Barack Obama. In fact, according to Penn, he made a rather humorous mistake after only a few weeks on the job.
In 2021, Kal Penn went on "The Kelly Clarkson Show" to promote his book and revealed the backstory to the time he almost agreed to take President Obama to a strip club. Penn shared he was getting his haircut when the barber suggested he come to his tapas bar. Knowing Penn worked at the White House, the barber suggested bringing coworkers and even the president. Penn noted that he would often get these sorts of requests and didn't think a great deal of it initially. However, Penn replied, "Why don't you give me your card, and maybe I can bring everybody for a holiday party, and we will rent out your bar."
Although it may have seemed like the polite thing to do, Penn was in for a big surprise when he got back home and took a closer look at the business card. In fact, the barber's other business was not a "tapas bar," but was instead "Rodolfo's Ladies Topless Bar." Fearing headlines of "Kumar promises strip club experience for White House staff," he decided to tell his boss the next day before there could be any chance of a scandal. Luckily for the actor, his boss quickly recognized the misunderstanding and nothing else came of it.