What We Know About Jason Momoa And Dwayne Johnson's Friendship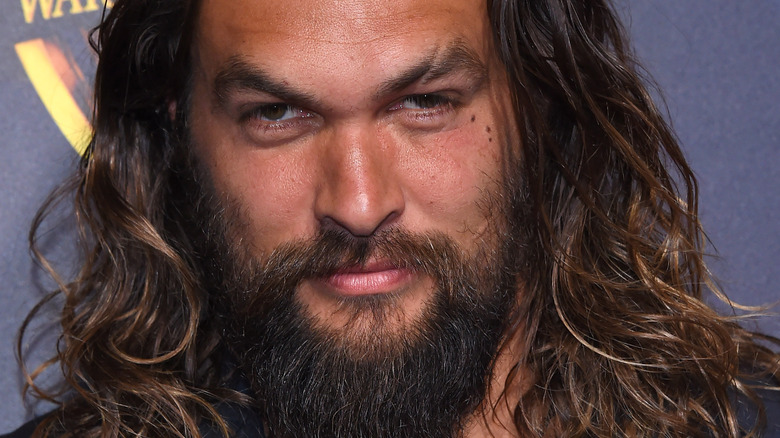 DFree/Shutterstock
It's been over a decade since Jason Momoa made his debut on HBO's "Game of Thrones," and in that time, he has gone from an actor struggling to make ends meet to one of Hollywood's most sought-after stars. He played a superhero in "Aquaman," a cannibal in "The Bad Batch," and then a sword master in the 2021 sci-fi "Dune," per IMDb. But even better than his versatility and impeccable acting skills are Momoa's free spirit and friendly personality, which have made him a favorite among movie fans and his colleagues alike. So, it's barely surprising that Momoa is friends with some of the industry's biggest stars, including Lenny Kravitz, Channing Tatum, and his "Game of Thrones" co-star Emilia Clarke.
"Central Intelligence" star Dwayne Johnson has similarly come a long way — first in wrestling, and then in acting. "Success isn't always about greatness," Johnson once told Fortune of his success. "It's about consistency. Consistent hard work leads to success." Like Momoa, Johnson has a long list of celebrity friends, including Kevin Hart, with whom he seemingly has the closest relationship. One friendship you might not be aware of, though, is actually the one between Johnson and Momoa. They're hardly ever spotted together, but these two actors have a sizzling bromance that has apparently transcended time.
Jason Momoa and Dwyane Johnson bonded over fatherhood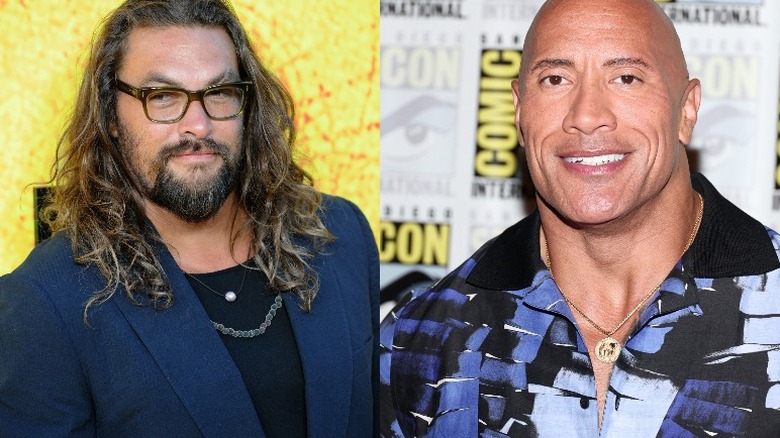 Albert L. Ortega & Emma Mcintyre/Getty
According to People, Dwayne Johnson and Jason Momoa have been friends for many years, having first been introduced by a mutual friend in Hawaii. "I've known Jason for a very long time now. I'm very proud of his career and all the things that he's been doing," Johnson said during an appearance on Jimmy Fallon's "The Tonight Show." Outside of their respect for each other as actors, Johnson and Momoa bonded over other similarities they share. When asked by Entertainment Tonight what makes his friendship with Johnson special, Momoa confirmed that he and the "Jumanji" star bond over fatherhood. "It's just like two dads," he told the outlet. "So, I don't know. I really don't think of it as like, 'it's really cool.' Even the same thing with [Chris] Hemsworth, you're just buds."
Of course, this "dad bond" is not just mere words, as we've seen their closeness play out through the years. In 2021, the two friends made headlines after the "Skyscraper" actor shared a sweet video message of Momoa wishing his youngest daughter, Tia Giana, a happy birthday. In the clip, Momoa apologized to Tia for not being with her physically to celebrate but added that he couldn't wait for them to hang out.
Jason Momoa hopes to co-star with Dwayne Johnson one day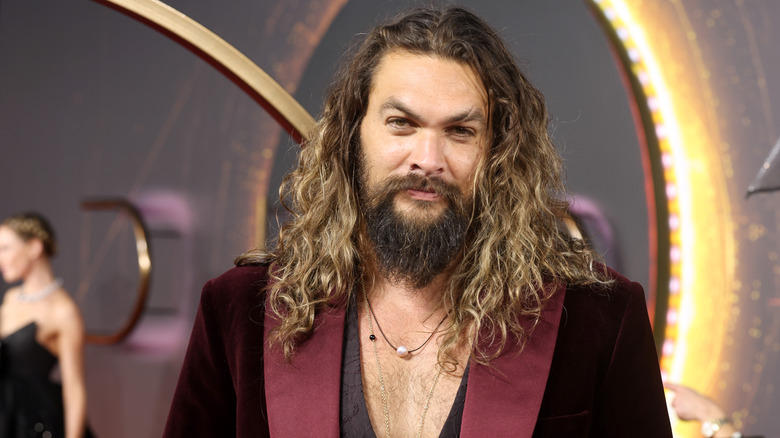 Tim P. Whitby/Getty Images
During a 2021 appearance on "The Tonight Show Starring Jimmy Fallon," Jason Momoa opened up about his desire to make a movie with Dwayne Johnson in the future. "We tried to get together and make a movie together," Momoa said (via People). "But ... he's way busier than I am and I'm pretty busy right now so, one of these days." It appears, however, that this day might be sooner than we expected.
In 2019, Johnson announced that fellow WWE star Roman Reigns would be joining the cast of "Hobbs and Shaw," the "Fast & Furious" spinoff starring A-list actors like Idris Elba, Ryan Reynolds, and Johnson himself, per IMDb. When asked why Momoa wasn't cast in the film, Johnson explained that they tried to bring the "Game of Thrones" star to the project but he had been too busy. The "Jungle Cruise" star did add, though, that fans should expect to see him work with Momoa in the near future. Well, it's safe to say Johnson is a man of his word because, in March 2022, Momoa confirmed to Entertainment Tonight that he would be joining the "Fast & Furious 10" cast. 
"I get to be the bad boy," the "Dune" star said. "A very flamboyant bad boy." Though this is their first time working together, we have no doubt Momoa and Johnson will yet again bring their magic to the silver screen.