Lily Allen Voices Her Bold Take On Nepotism Baby Chatter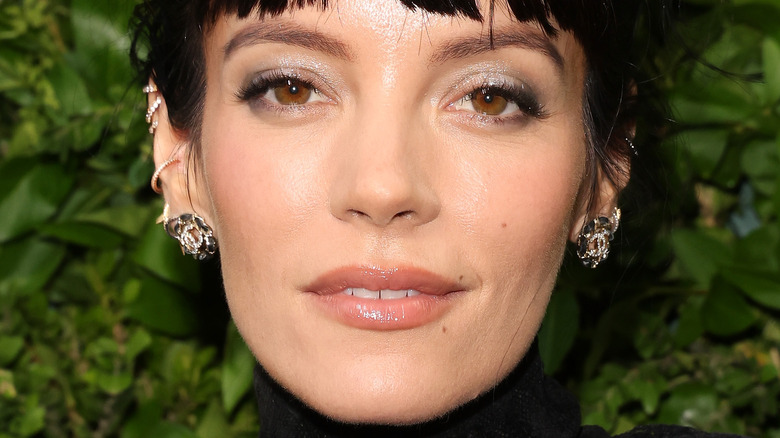 Taylor Hill/Getty Images
Ever since New York Magazine published an article with an especially evocative cover photo, the idea of the "nepotism baby" has come to the forefront of many discussions in the entertainment industry. From the Kardashians to Maude Apatow and Hailey Bieber, it would seem that no similarly interested descendant of a Hollywood legend is immune to the label. In fact, usage of the term "nepo babies" has boomed (via Google Trends) as many people have begun to notice just how many of their favorite celebrities also have famous parents.
Understandably, many consider "nepo baby" to carry a negative connotation. This is because many have implied that "nepo babies" are given significant advantages to succeed in the entertainment industry that other people don't have. In fact, plenty of "nepo babies" have spoken out about the alleged advantages they receive. For example, Gwyneth Paltrow, the daughter of actress Blythe Danner and filmmaker Bruce Paltrow, talked about how nepotism impacted her career (via BuzzFeed News). She said, "As the child of someone, you get access other people don't have, so the playing field is not level in that way." However, the actress also added that she truly believes she has worked hard to maintain a successful career.
Despite all of the recent criticism, it looks like "nepo babies" stick together because Lily Allen had something to say about the nepotism debacle.
Allen says we're worried about the wrong nepo babies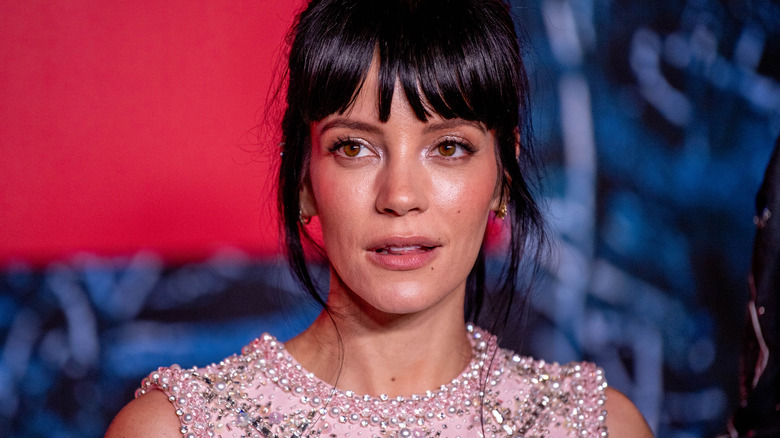 Roy Rochlin/Getty Images
Once New York Magazine's story about "nepo babies" dropped, everyone had something to say about it ... even the supposed "nepo babies" themselves. Lily Allen, a famous singer and actress best known for her 2009 album "It's Not Me, It's You," is considered a "nepo baby" because her father, Keith Allen, is also an actor, and her mother, Alison Owen, is a movie producer (per JustJared). 
Allen tweeted, "The nepo babies y'all should be worrying about are the ones working for legal firms, the ones working for banks, and the ones working in politics. If we're talking about real-world consequences and robbing people of opportunity. BUT that's none of my business." Allen addressed her claims of her own nepotism in a follow-up tweet, "And before you come at me for being a nepo baby myself, I will be the first to tell you that I literally deserve nothing." Allen might've had good intentions behind her tweet, but it didn't come across that way for some of her Twitter followers. One user tweeted, "I think it's ignorant to write off nepotism in the arts in this way ... Many people are forced to choose financial security over following their dreams."
A day after voicing her opinions, she shared a series of tweets clarifying her comments. Allen shared that she's worked hard to have a successful career, but recognizes a "severe lack of representation in the industry." She also tweeted, "I do feel that nepo babies are being somewhat scapegoated here though, there is a wider, societal conversation to be had..." She ultimately ended her day's tweeting on the subject by writing, "Nepo babies have feelings too."