How Did Loren And Alexei From 90 Day Fiance Meet?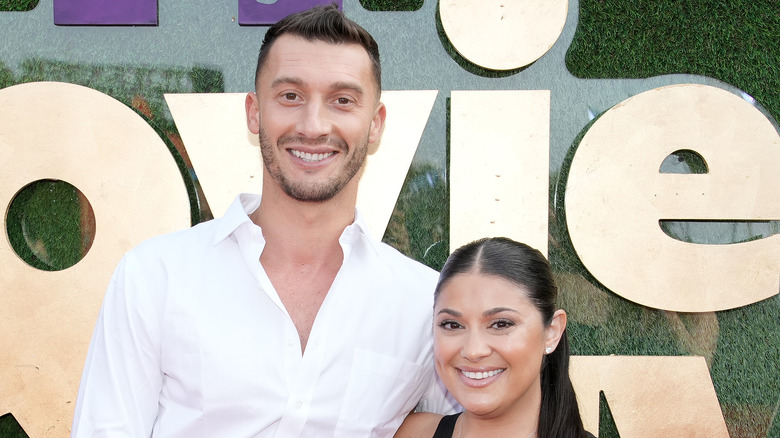 Jeff Kravitz/Getty Images
Loren Brovarnik and Alexei Brovarnik might have their own television show on TLC, but the couple started out engaged to be married on Season 3 of the network's reality television series "90 Day Fiance" (via In Touch Weekly). Viewers who haven't kept up with the many "90 Day Fiance" couples that have appeared over the show's run (and its multiple spinoffs) might not know how Loren and Alexei first met, especially as their family has continued to grow with the arrival of their first daughter, Ariel Raya, in September 2022 (via People).
Unlike the many "90 Day Fiance" relationships that began on dating applications or social media, Loren and Alexei first met each other in person rather than on the internet. Plus, there's even more to know about the married couple's real-life meet-cute, including how their relationship has set them apart in the hearts and minds of "90 Day Fiance" fans over the years.
Loren and Alexei met in Israel
American Loren Brovarnik (née Goldstone) met the Israeli Alexei Brovarnik when she served as a group leader for a Birthright Israel trip for which Alexei was the medic, as the Birthright Israel Foundation described on its website. Birthright Israel, as explained on its website's frequently asked questions page, is a group trip that young Jewish people can choose to take to Israel almost entirely free of cost.
In an interview in the same article with the Birthright Israel Foundation, Loren shared that not only did she not plan on meeting her future husband in Israel, but she also wasn't planning on becoming a staff member or returning to Israel after she participated in her own Birthright Israel trip. An article in The Times of Israel also covered the Brovarniks' relationship and ties to Israel. Said Loren of how Birthright Israel changed her outlook and religious practices, "I did not grow up very religious; my parents did. I never thought I would go back to Israel. Now I go back every year. Now I'm so pro-Israel and pro-Judaism. Not that I wasn't before, but Alex and I are much more traditional. We do Shabbat, we say the prayers, we light candles ... I'm so pro-Birthright — obviously, it affected my life in the best way possible."
Alexei is originally from Ukraine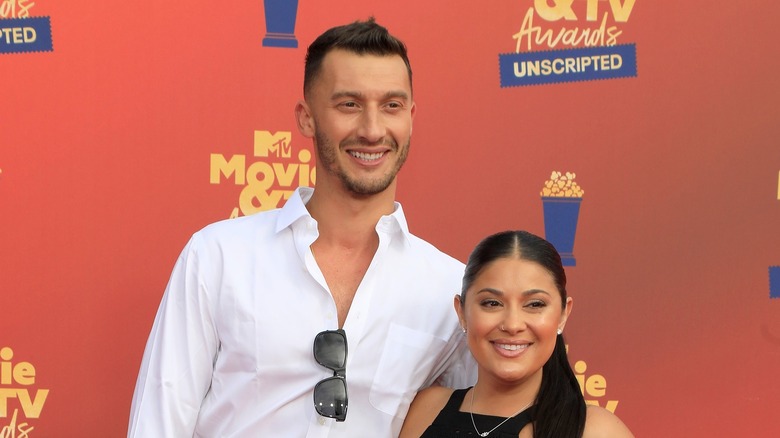 Kathy Hutchins/Shutterstock
While his wife is from Florida, in the United States, Alexei Brovarnik is originally from Ukraine. Following the Russian invasion of Ukraine, which began in February 2022, Loren Brovarnik spoke with Entertainment Tonight about Alexei's connection to Ukraine, including his family members still living there. Highlighting the challenges that her husband has faced, Loren commented, "Because this is real, I mean, he grew up in Ukraine and then grew up in Israel, and those are two spotlight countries, and it's hard, but we do talk about it, and it's very important to talk about instead of bottling it up."
In January 2020, Loren posted to Instagram that Alexei had become a citizen of the United States of America and shared photographs of the two of them at the USCIS office for Alexei's citizenship ceremony (via In Touch Weekly). It is unclear, however, if Alexei still holds Ukrainian citizenship.