What The Actor Who Played Charlie In Willy Wonka Looks Like Today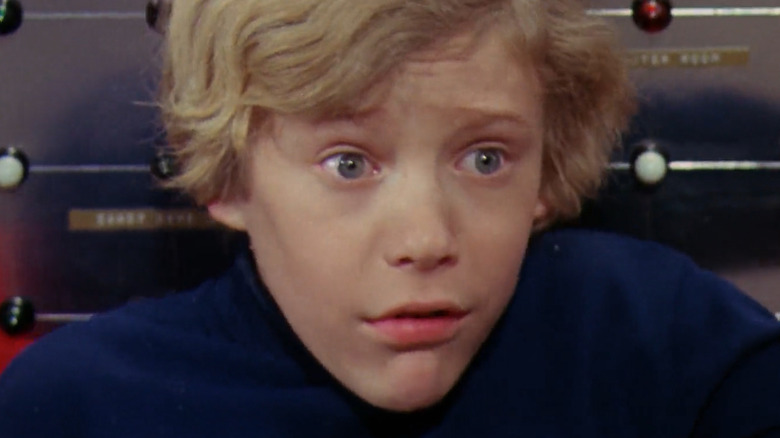 Warner Bros. Entertainment
In 2005, Freddie Highmore portrayed Charlie Bucket in Tim Burton's film adaptation of Roald Dahl's classic 1964 children's book "Charlie and the Chocolate Factory." Although the film technically represented the first time that precise title hit the big screens, it was not the first time that the story was told in cinema. In fact, long before Johnny Depp took on the role of the eccentric chocolatier Willy Wonka, there was the 1971 film adaptation titled "Willy Wonka & the Chocolate Factory." 
In that film, "Blazing Saddles" actor Gene Wilder played Willy Wonka, and child actor Peter Ostrum took on the part of Charlie Bucket. Alongside Wilder and Ostrum were a mix of other child actors who played the other contestants in the candymaker's succession contest. These included Michael Bollner as Augustus Gloop, Julie Dawn Cole as Veruca Salt, Paris Themmen as Mike Teavee, and Denise Nickerson as Violet Beauregarde.
Although none of the children who starred in the film went on to leading roles in other franchises, each took on their own interesting career paths. Perhaps the most noteworthy path has been that of Ostrum. In fact, it may surprise some "Willy Wonka" fans to learn that the movie was his first and only film role.
Peter Ostrum has been a veterinarian for nearly four decades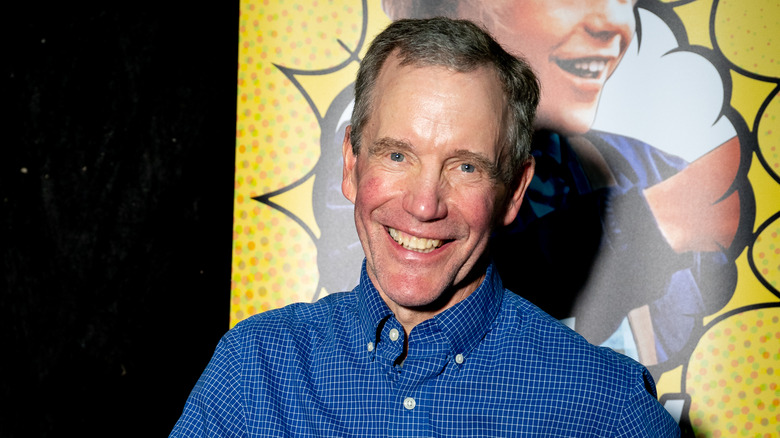 Shirlaine Forrest/Getty Images
After his star-making role as Charlie Bucket in 1971's "Willy Wonka & the Chocolate Factory," Peter Ostrum made an unexpected choice: He turned his back on the spotlight and quit show business entirely. Instead, Ostrum opted for a very different profession, becoming one of the few celebrities who ended up in totally regular jobs. According to a 2000 article by the American Veterinary Medical Association (AVMA), Ostrum has worked as a large-animal veterinarian for the last four decades. So, how did Ostrum decide to make such an unexpected choice?
After he finished filming the movie in Germany, his family acquired a horse, and that horse's veterinarian led him to want to become one too. "I can remember the veterinarian coming out and taking care of the horses, and it made a huge impression on me. This person really enjoyed what he did for a living," Ostrum said. "My father was a lawyer, and I really didn't have a clue what he did all day. But I knew exactly what the veterinarian did. Someone making a living from something he enjoyed so much really sparked my interest."
According to the website of Countryside Veterinary Clinic in Lowville, New York, Ostrum graduated from Cornell University in 1984. He now works as a senior partner at the clinic and especially enjoys working with farm animals.
Peter Ostrum has fond memories of the film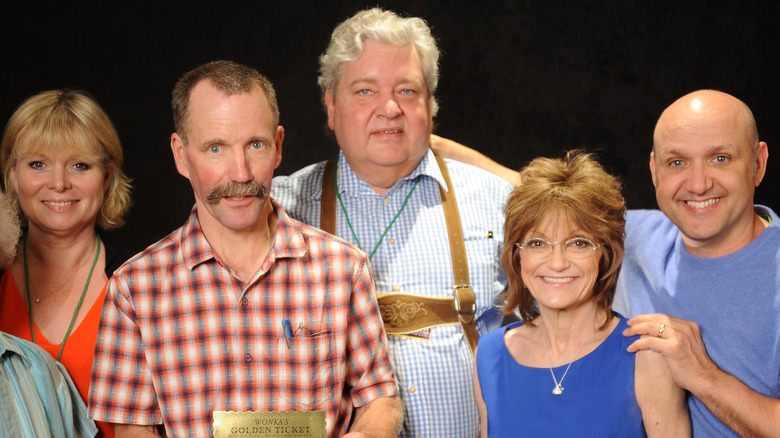 Albert L. Ortega/Getty Images
Interestingly, Peter Ostrum wasn't the only child actor in "Willy Wonka & the Chocolate Factory" to abandon Hollywood after the film was complete. Michael Bollner's IMDb page is also almost completely empty. According to the Hollywood Reporter, Bollner now works as a tax accountant. More than five decades after the release of the film, Julie Dawn Cole, Paris Themmen, and Denise Nickerson, all of whom followed up with additional acting roles, are still best known for their work on "Willy Wonka & the Chocolate Factory." Sadly, Nickerson died in 2019 (via The Hollywood Reporter).
While Ostrum and Bollner made different careers for themselves outside of the entertainment business, none of the former child actors have given up their past roles entirely. Ostrum has made appearances at fan conventions including at Phoenix Fan Fest in Arizona in 2017 (via AZCentral) and screenings of "Willy Wonka & the Chocolate Factory" (via NNY360). He has fond memories of filming in Munich, telling the AVMA, "It was sort of like being an exchange student for five months."
Following co-star Gene Wilder's death in 2016, Ostrum expressed his sadness in an interview with Variety. "It's kind of like losing a parent. You know it's going to happen, but it's still a shock," Ostrum said. "He was not in good health at the end, and it was not unexpected by any means, but when it happens it hits you like, 'Gene is gone and there will never be anyone like him again.'"
According to NNY360, Ostrum is married to Loretta M. Lepkowski, with whom he has two children, Helenka and Leif. Lepkowski is an artist and is credited with a number of paintings on the Countryside Veterinary Clinic website.