What Went Down Between Camila Nakagawa And Leroy Garrett On The Challenge?
Mike Coppola/Getty Images
Camila Nakagawa and Leroy Garrett were mainstays of "The Challenge" until an epic fight between the two forced them to leave the show. During 2017's "Dirty 30," Garrett was talking game strategy with his fellow competitors when Nakagawa overheard their conversation, erroneously thinking they were talking about her. She started belligerently yelling at Garrett, who kept trying to diffuse the situation. However, an inebriated Nakagawa didn't back down and became increasingly aggressive.
Nakagawa continued to scream in Garrett's face while using racial slurs against the African-American reality star. While the producers tried to steer her away, Johnny "Bananas" Devenanzio threw a pillow at her back. Thinking it was Garrett, Nakagawa violently hurled the pillow back at him, per Stop Being Polite. Nakagawa was escorted off the premises and taken to a hotel to cool off for the night. Throughout the incident, Garrett remained calm, but years later, he later expressed his disappointment in how production handled the situation.
Leroy Garrett announces his departure from 'The Challenge'
Leroy Garrett would compete in many more seasons of "The Challenge." However, during "Double Agents," he revealed that Season 36 would be his last. In a lengthy Instagram post, Garrett reflected on making his debut in "The Real World: Las Vegas" and his later experience competing on MTV's "The Challenge" for 12 seasons. "Thank you so much @MTV for the opportunity," he wrote. "I shall take this opportunity and run with it and start the next chapter of my life."
The following November, Garrett again spoke up on Instagram. In a lengthy video, the reality star spoke about his decision and slammed MTV for not sending Camila Nakagawa home after her violent outburst in "Dirty 30." Nakagawa was allowed to compete the following day and went on to win that season of the competition. "You basically rewarded her for being racist and being violent," Garrett stated. He called out the show's host, TJ Lavin, and producers for not acknowledging the incident. "I was the victim last night," he said. "And I have to bring up why something happened to me and basically force someone to apologize – someone who wasn't going to do it on their one." Following Garrett's video, Nakagawa finally gave him the apology he deserved.
Camila Nakagawa tearfully owns up to her mistake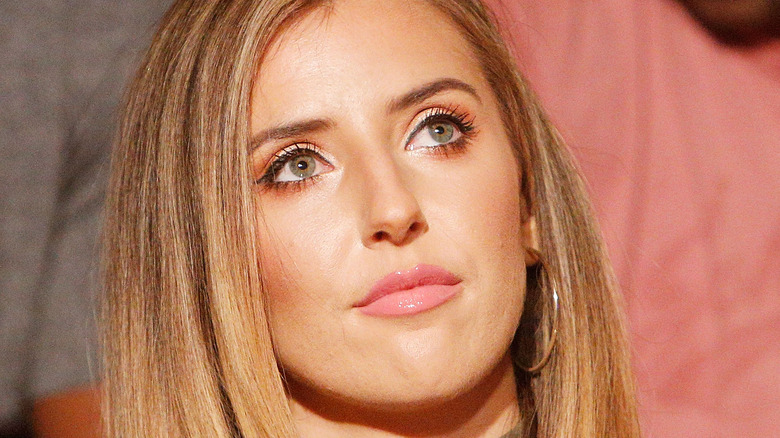 Lars Niki/Getty Images
Camila Nakagawa addressed Leroy Garrett's lengthy Instagram video with one of her own. She told her viewers it had been years since she spoke to Garrett and refuted his claim that she hadn't tried to apologize (via Showbiz CheatSheet). Nakagawa said she was glad Garrett finally got to "speak his truth" but revealed he had blocked her on social media. She added, "I don't want forgiveness. I'm not the victim," per Us Weekly. "What I did was wrong. It is wrong." The reality star concluded her video by telling fans she didn't expect anything from Garrett but said he would always have a special place in her heart.
MTV also publicly apologized to Garrett for their failure to step up during the incident. "While we sought to support the cast and address the incident on air at the time, it's now clear we didn't do enough," the network said in a statement obtained by People. Garrett has been a fan favorite to win "The Challenge" for many years, and now that he got the vindication he sought, perhaps viewers will see him compete again.