Why David Copperfield And Criss Angel Don't Get Along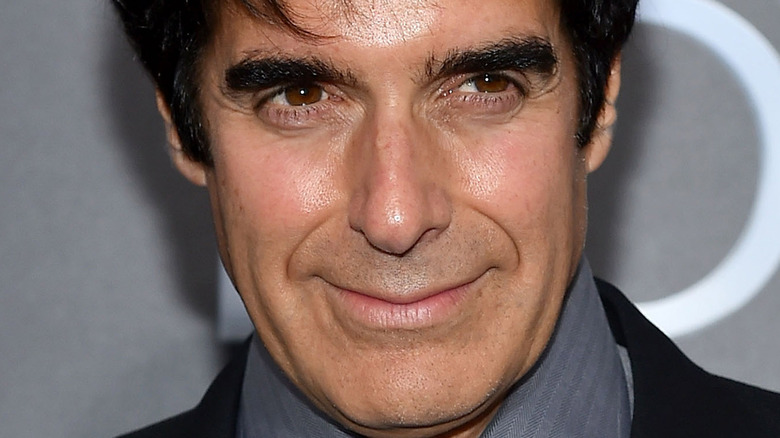 Ben Gabbe/Getty Images
When you think of magic, a few things are bound to pop into your head. For some, it might be wizardry and wands, while others might conjure up images of sword boxes and disappearing acts. To many, the idea invokes images of Las Vegas and the enchanting shows put on by the likes of Penn and Teller and David Blaine. Magic in Sin City is a multi-million-dollar business, and there's no doubt that David Copperfield and Criss Angel are two of the biggest names in the industry. 
Copperfield came onto the scene as an actor, scoring the lead role in the Chicago production of "The Magic Man" when he was 18 (via Forbes). By age 19, he was already doing magic shows and on his way to becoming a prominent illusionist. Angel, too, started off strong and first appeared in an ABC special called "Secrets" in 1994 (via Biography). In 2006, he told Daily Variety that he didn't pay any mind to his fellow magicians, opting instead to forge a path of his own. 
Despite taking different paths, both Copperfield and Angel eventually landed Las Vegas residencies and became two of the most well-known magicians today. With such comparable careers, the two illusionists were bound to become either close friends or sworn enemies — and it seems like the latter, at least for Angel.
Criss Angel and David Copperfield got into a feud thanks to magician rankings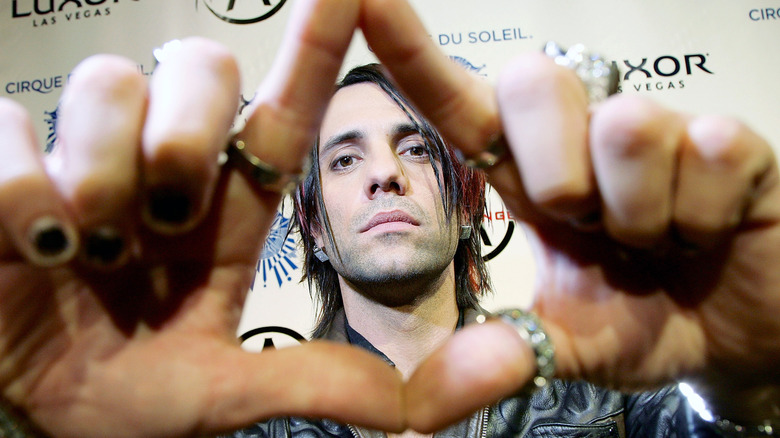 Ethan Miller/Getty Images
As The Daily Beast wrote in 2016, Criss Angel and David Copperfield — the two most well-known magicians of our time — had a civil relationship. Angel has been on the scene since 1994, and Copperfield has been doing his thing since the 70s. And still, until 2016, the two of them existed in the same space and industry without any issues or fighting. 
However, that changed when Angel tweeted out that the "most respected business magazine" (Bloomberg Business) had deemed him the "biggest name in Vegas" (via BuzzFeed). That said, a few months later, Forbes ranked Copperfield the "world's highest-paid magician" of 2016. They reported that Copperfield brought in a staggering $64 million that year, adding to his already substantial net worth of $800 million.
According to Forbes, Angel topped his rival by bringing in $70 million, although they claim he only earned $19 million during their 12-month "scoring period." Pen and Teller came in at number two, and the "Mind Freak" star rounded out the top three. With that, the outlet managed to pull off a magic trick of its own, creating a feud out of thin air. 
Criss Angel then accused David Copperfield of buying followers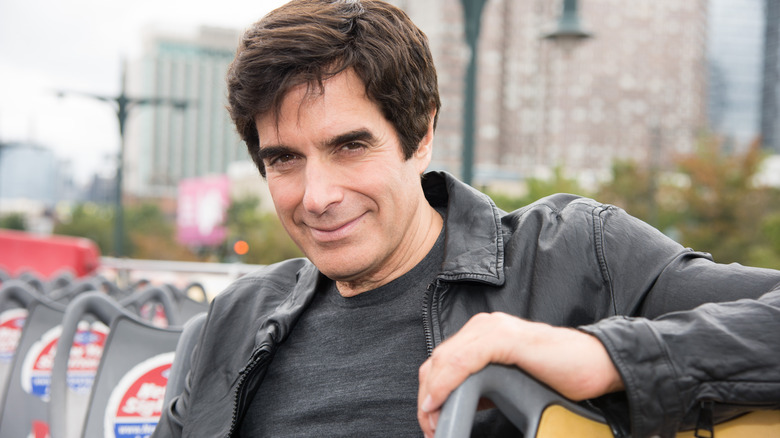 Dave Kotinsky/Getty Images
Magicians have a habit of making things disappear, but Criss Angel wasn't about to let his new feud with David Copperfield go anywhere.
BuzzFeed reported that after Forbes released their list of "World's Highest-Paid Magicians Of 2016," Angel began tweeting out quotes from the article and insinuating that Copperfield bought his followers. He tweeted, "The old school, tired, hokey magic shows of yesterday are done... #POOF." The Daily Beast reported that Angel did have a point; the website Twitter Audit gave Copperfield a 30 percent audit score, declaring he had over 2 million fake followers. Meanwhile, Angel scored 85 percent.  
Regardless, at the beginning of November, Angel began tweeting out different links that called him the best magician in the world, or at least some variation thereof. As for Copperfield, the magician took the high road and only retweeted supportive messages and tweets from fans. The following month, in December 2016, Angel again tried to rile Copperfield. The magician tweeted a serious allegation against his rival, claiming Copperfield skipped out on donating to pediatric cancer research, something he pledged to do. 
If Angel had any intention of provoking Copperfield, it didn't work. Instead, Copperfield continued his silent treatment, offering no response to the tweets. The Daily Beast described it best: "For a feud between two Las Vegas magicians, this beef is comically lacking in showbiz pizazz."