Inside Sheryl Crow's Little-Known History With Michael Jackson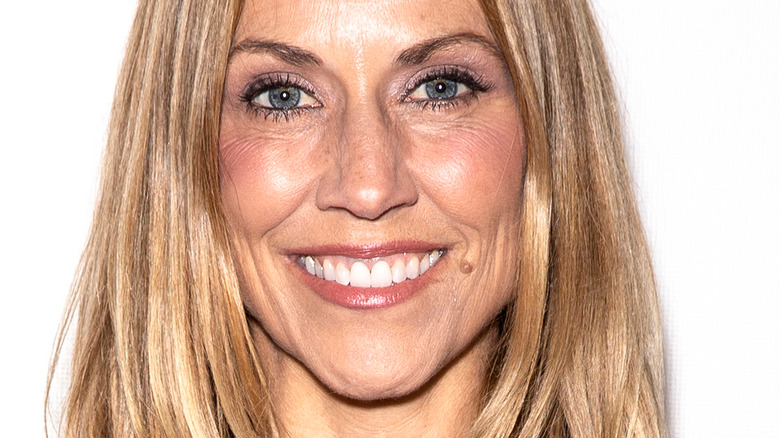 Ovidiu Hrubaru/Shutterstock
This article includes allegations of sexual harassment.
With a career spanning three-plus decades, nine Grammy Awards, and a long list of achievements, singer Sheryl Crow has created a legacy that will very well outlive her. Originally from Memphis, Crow grew up listening to sounds from artists like Al Green and Otis Redding, both of whom would influence her earliest style of music. "So when I first started singing, when I moved to L.A., what I was doing was, you know, basically soul music and really could not get arrested by a record label," she told NPR in 2010. "So I just felt like it was really time to get back to doing — to making a record that was solidly committed to my earliest influences."
Over the years, not only has Crow recorded impressive success and achievements, but she had proven herself versatile, swinging from rock to pop and of course most recently, country music. Crow is simply not one to be undermined. And even though the singer has hurdled through a fair share of challenges in her career, she refuses to back down. "There have been moments where I've felt like I've really been not taken seriously, that I've been overlooked, that I've been an outsider into the cool club," she said in an interview with CBS News. "And maybe that's why I'm still going, you know?"
Outside of her impressive career, however, Crow has a history with some of the industry's biggest stars including all-time King of Pop, Michael Jackson.
Sheryl Crow once worked with Michael Jackson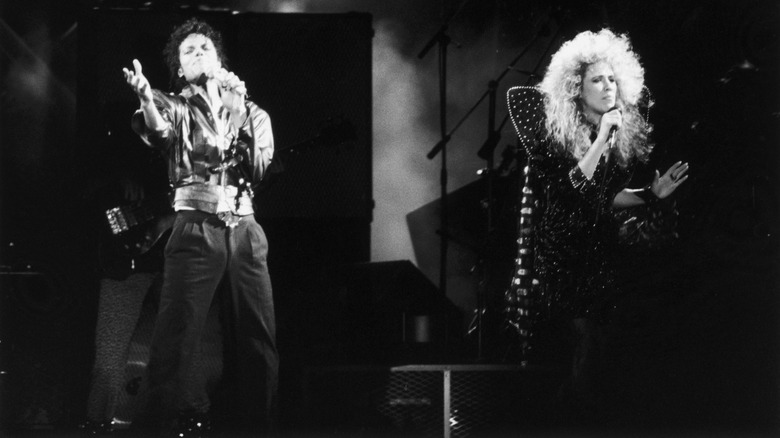 Dave Hogan/Getty Images
Long before she became a Grammy Award-winning singer, Sheryl Crow worked with Michael Jackson back in the '80s. Per the New York Post, during Jackson's "Bad" tour in the late 1980s, Crow served as a backup performer for the King of Pop. Famously, during the tour, Crow joined Jackson on stage for a duet of his 1987 track "I Just Can't Stop Loving You." Crow did not just work with Jackson, however, they became friends at some point during the tour.
In "Sheryl" a 2022 documentary chronicling her life, Crow commented on the pop singer's child sexual abuse allegations, while also recalling her time with him offstage. "I was pretty naive, but I still thought it was weird that there were a couple of little boys on the tour with him," Crow admitted, per the New York Post. "Now knowing what is alleged, it makes me sad for the life he had. Obviously, it makes us all sad for the children. It's just devastating to even think about."
But despite what might have gone down on that tour, Crow remains grateful for the experience. "It was incredible in every way, shape, and form for a young person from a really small town to see the world and to work with arguably the greatest pop star," she told The Independent.
Sheryl accused Jackson's manager of abusing her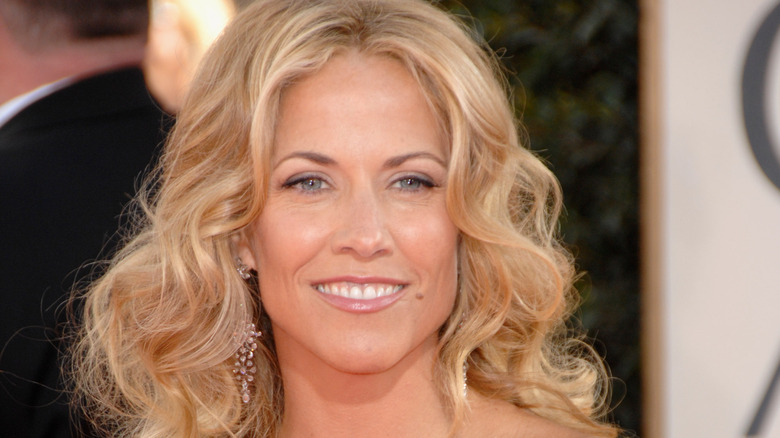 Featureflash Photo Agency/Shutterstock
While gracing the stage with arguably the biggest music star in the world at the time, an upcoming Sheryl Crow was facing a big problem behind the scenes, something that apparently posed a threat to her career which was only just starting. Michael Jackson's manager Frank DiLeo was interested in her. In an interview with The Independent, Crow shared her terrible ordeal, explaining that DiLeo sexually harassed her with the promise of a successful career if she gave into his advances. On the flip side, if she refused, DiLeo threatened to make sure Crow never went far in the industry. A scared and confused Crow later reached out to a lawyer, who, according to Page Six, encouraged her to accept the advances. This unpleasant experience, it appears, would end up inspiring her 1993 track "What Can I Do for You."
And while she would rather put the memories behind her, Crow is determined to share her story however possible. "It felt really uncomfortable, but it felt, to me, so much more empowering to be able to talk about it and then play the music that was inspired by it," she said in her 2021 audio memoir. "Isn't that what music is really for? To help us work through whatever our experiences are, and hopefully for the collective to find their own situations in your music too?"
If you or anyone you know has been a victim of sexual assault, help is available. Visit the Rape, Abuse & Incest National Network website or contact RAINN's National Helpline at 1-800-656-HOPE (4673).