John Mayer Gets Candid On Sobriety Changing His Love Life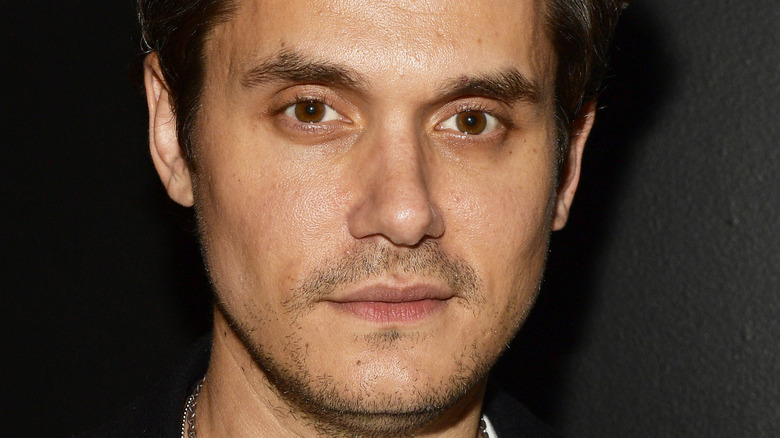 Matt Winkelmeyer/Getty Images
John Mayer has famously dated some of Hollywood's biggest stars. Mayer has been in relationships with Taylor Swift, Jennifer Aniston, and Katy Perry, just to name a few, per Us Weekly. Over the years, the musician has had no reservations about getting to the heart of his love life. He once discussed his desirability, saying, "I'm a young guy. I like girls. I want girls to like me. I want to make music and be thought of as attractive," per The New York Times.
In the past, the 45-year-old has had no trouble igniting flames with numerous A-list celebrities. However, in 2018, Mayer admitted that he'd fallen off the romantic wagon a bit. In an episode of his Instagram Live show "Current Mood," (via Billboard), the Grammy-Award winner shared, "I find people not being into me brings a real level of reality into my life. Not so long ago, I gave a girl my number and she said, 'I probably won't use it.'"
Now, Mayer is opening up about the current state of his love life and revealing one aspect that's influenced it.
John Mayer's sobriety has led to revelations about dating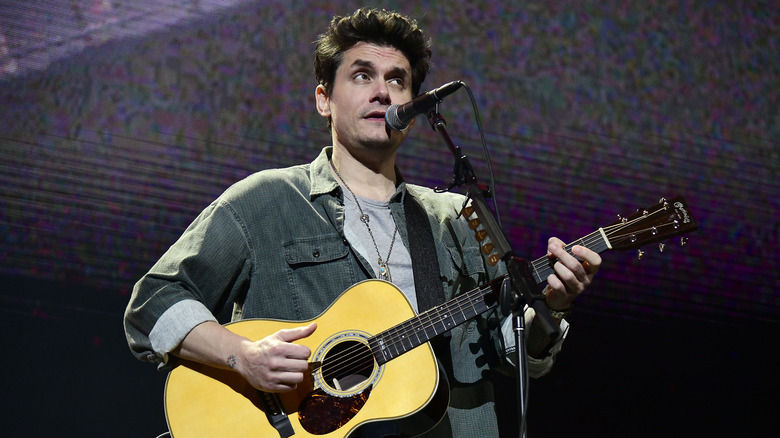 Tim Mosenfelder/Getty Images
John Mayer is changing his tune! In a recent episode of the podcast "Call Her Daddy," the singer-songwriter talked to host Alexandra Cooper about relationships and dating. He explained how he no longer goes out of his way to seek a partner. He shared, "I don't really date, I don't think that I have to, to be quite honest." He additionally discussed details of his sobriety, saying, "I quit drinking like six years ago, so I don't have the liquid courage, I just have dry courage." He elaborated on how abstaining from alcohol has affected his love life. He said, "You have to be glaringly honest ... You have to express your anxieties, you can't just walk over them by drinking."
In a 2018 cover story for Complex, Mayer revealed that he stopped drinking in 2016, with his last night of consuming booze taking place at Drake's 30th birthday celebration. The Connecticut native noted that lingering hangovers became his motivation to quit. He added, "So what happens when you stop drinking? The level feels like boredom at first. But if you stick with it, the line straightens out and it goes kind of low. You're like, 'Oh, I'm not having these high highs.' But if you work, you can bring the whole line up."
If you or anyone you know is struggling with addiction issues, help is available. Visit the Substance Abuse and Mental Health Services Administration website or contact SAMHSA's National Helpline at 1-800-662-HELP (4357).