How Melanie Griffith Shaded Antonio Banderas Over Her Health Problem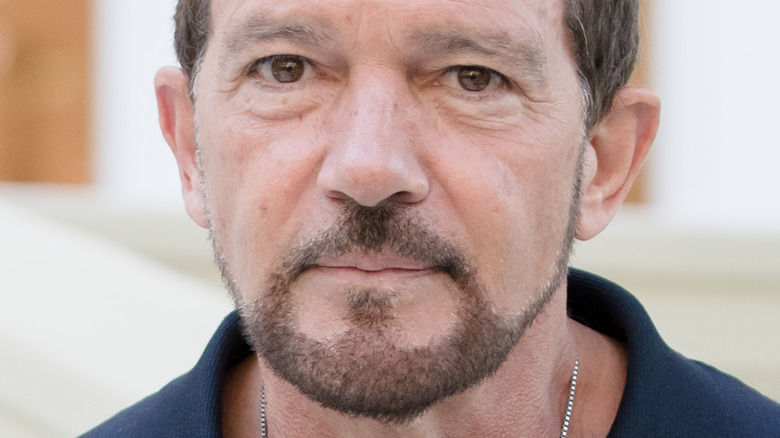 Beatriz Velasco/Getty Images
Antonio Banderas could never have expected what was to come when he married Melanie Griffith.
When the "Mask of Zorro" star met Griffith in 1989, he was completely smitten with her, per InStyle. Unfortunately, nothing ever came from their first meeting. Call it fate, because the two actors reconnected on the set of "Two Much" in 1995. The only problem was that they were both married at the time. Banderas shared, "We tried as much as we could to be respectful. We just thought this may be one of those, you know, infatuation moments that we have when we shoot movies because we got to play together a couple, so let's just go home." But, you can never deny the feelings of love, and by 1996 Griffith and Banderas were married, per InStyle. The couple looked like they had a picture-perfect relationship, even welcoming several kids into their family. But behind the scenes, they had their troubles and after 18 years of marriage, they decided to call it quits, per People.
Now, when people get married, they make a series of commitments in their vows to their partner. One of the most famous ones is, "In sickness and in health." Each spouse promises to be there, even during some of the most difficult health scenarios. But, what if your partner is the cause of your sickness? After Banderas and Griffith divorced, she suggested that the actor may have been the explanation behind her health scare.
Melanie Griffith's epilepsy condition is better after divorce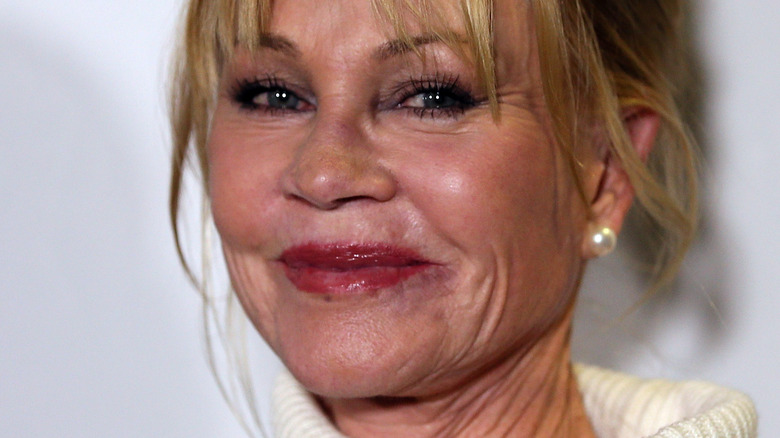 David Livingston/Getty Images
When celebrities divorce, it can become a messy situation. Antonio Banderas and Melanie Griffith "had issues for years" before officially deciding to divorce, per People. Griffith only added fuel to the fire when she implied that Banderas had caused her health condition.
Page Six reported in 2017 that Griffith was at a panel for the Women's Brain Health Initiative when she discussed her epilepsy condition. Griffith said, "It was an anomaly they didn't know what it was — I had these seizures." The actor suffered from the seizures for a while before realizing they occurred with stress. Griffith disclosed it wasn't until she was in Europe that she got proper care. She said, "And then when I came back, I was diagnosed with epilepsy, which no one had said to me over a period of 20 years ... no one paid enough attention to diagnose me." Once diagnosed, Griffith better understood how to manage the seizures.
But, it wasn't just professional health care that she says helped to prevent her from constantly suffering from epilepsy, per Page Six. She shared, "I've been on a drug for four years ... I haven't had a seizure, which is amazing — but I also got divorced, which I think is the real healer for me." Though she never mentioned Banderas specifically, the actor had recently divorced Banderas. Griffith joked that her marriage caused stress and resulted in more occurrences of epilepsy.
Melanie Griffith says Antonio Banderas shouldn't be blamed for epilepsy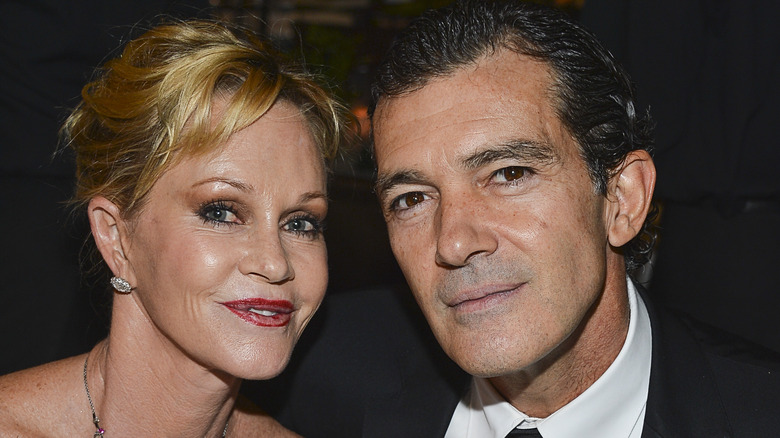 Frazer Harrison/Getty Images
At the Women's Brain Health Initiative, Griffith joked that since her divorce, she's been less stressed and hasn't dealt with many seizures, per Page Six. After Griffith shared this information, it became headline news that Antonio Banderas, her ex-husband, may have caused some of her epileptic incidents. The story got so out of control that Griffith decided to address things herself.
Griffith told Access Hollywood that she wanted to "rectify" her previous statement about her seizures and divorce. She said, "About four years ago, I had two seizures where I was diagnosed with a small percentage, 20% of epilepsy." The actor said that since her first diagnosis, she has discovered she doesn't have epilepsy. Griffith said, "It was stress-induced seizures, and it had nothing to do with Antonio. He was wonderful and beautiful with me when that happened." The actor said the press "spun" the story for clickbait and took the focus away from the event.
Griffith reiterated her heath scare didn't have anything to do with Banderas after the reporter asked again. She said, "No, and I love him, and I will always love him, and I would never do that to him. Cause he wouldn't do that." Banderas never spoke about the comment, but things seem to be well between the two. In 2019, Banderas told Vulture, "I am not married with Melanie anymore, but she is my family. She is probably one of my best friends."