Why Robert Herjavec And Kym Johnson Will Probably Breakup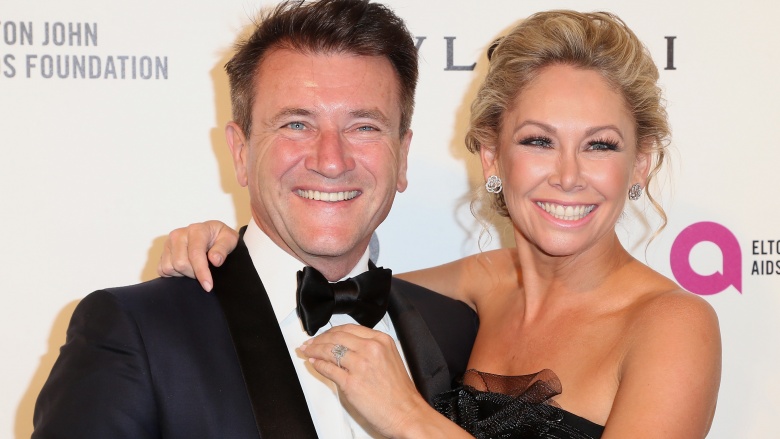 Getty Images
Former Dancing with the Stars partners Robert Herjavec and Kym Johnson may be gearing up to waltz down the aisle, but their entire relationship is already playing out like a dancer with two left feet. It's easy to fall for someone on the dance floor, and here's why Robert Herjavec and Kym Johnson's whirlwind coupling is probably doomed.
They're moving way too fast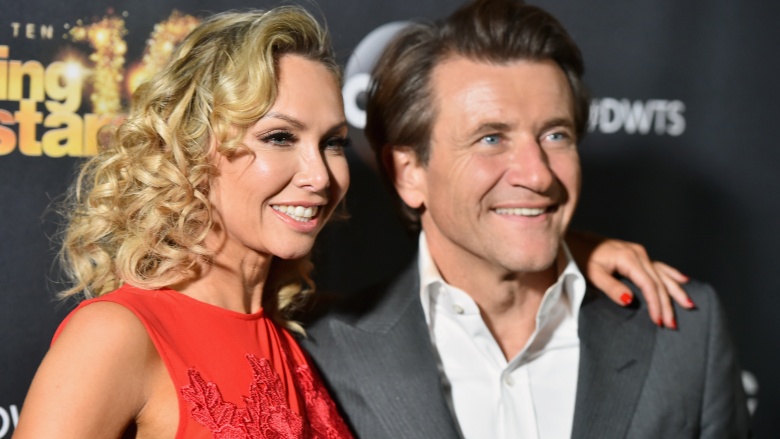 Getty Images
If there's one red flag in a relationship it's when two people get together at breakneck speed. Two months after finishing in eighth place together on the 20th season of Dancing with the Stars, Johnson confirmed rumors that she and the Shark Tank star were an item. By February the following year, the couple announced they were engaged. That was troubling news for a number of reasons.
Objectively speaking, getting engaged after dating for only a year can be a risky move; how can you be sure that person will stay the same four years down the road, or forty? If that doesn't convince you, how about this little tidbit: when Herjavec first met Johnson, he was just weeks away from confirming to the press that he and his wife of almost 25 years, Diane Plese, were divorcing. We've heard of rebound relationships before, but rebound marriages are on a whole different level.
Herjavec's rough divorce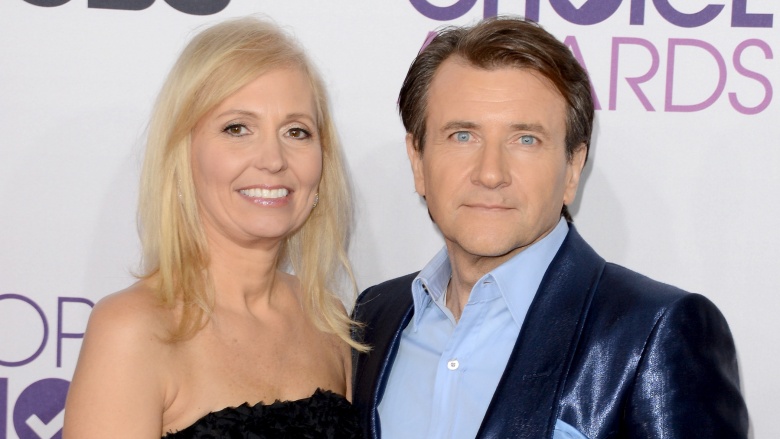 Getty Images
Based on interviews Herjavec's given on the subject of his divorce, the whole thing sounds like one legitimately messy situation. At the time the news broke, Herjavec—who legally separated from the summer of 2014—described their split as a "terribly difficult year," adding that he was "looking forward to a new chapter." Weeks later, Herjavec told People magazine that the stress of their separation led him to contemplate suicide. "I just wanted to end it," he told People in March 2015. After the couple separated, their three children initially did not speak to Herjavec. According to People, their silence led Herjavec to a dark place. "Everyone has their kryptonite," he told the magazine. "For me, it was my kids. It took me to a place I never thought I would go."
"We were great parents and a great team, but over time we drifted apart," Herjavec said about his 24-year marriage to Plese. Wait a second. This guy went from being suicidal over his divorce to engaged, all in one and a half years? Is this really someone who should be walking down the aisle so fast, so soon?
Problems with another ex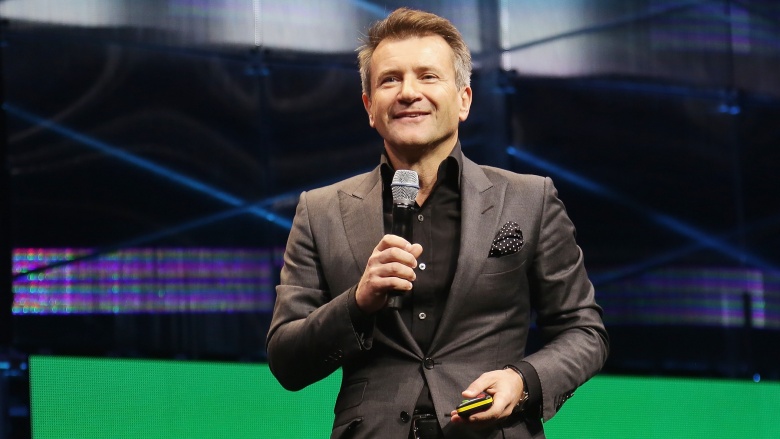 Getty Images
At some point between his separation from Plese and relationship with Johnson, Herjavec apparently dated actress Danielle Vasinova. They were also spotted together at the 2013 premiere of Fast & Furious 6 in Los Angeles (while he was still married to Plese). Whatever their timeline was, one thing was certain: their breakup was a big ol' mess. "[Johnson] needs to know the truth ... I don't want anything like what happened to me to happen to her," Vasinova said to Woman's Day (via The Daily Mail), about a month after Johnson confirmed she was dating Herjavec. "I don't think any person should be treated the way I have been, it's mean and cruel."
Vasinova went on to say that Herjavec pretty much ghosted her after he met Johnson, adding that their breakup was bitter. "I feel like a piece of meat he chewed up and spat," she said. To be fair, exes rarely have nice things to say about their former flames.
Johnson got with another Dancing with the Stars partner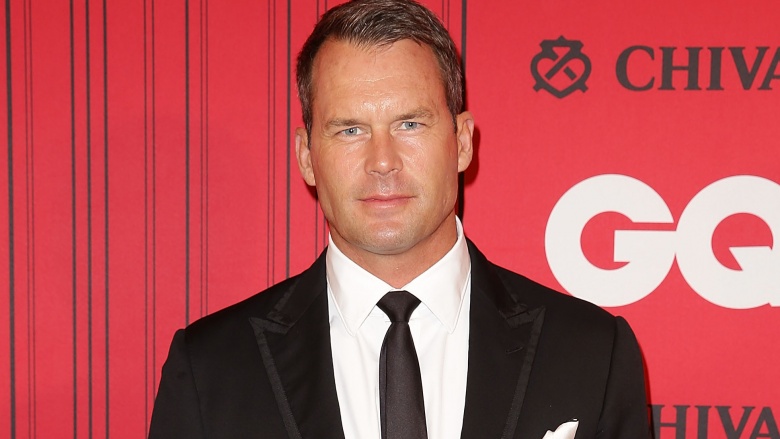 Getty Images
In 2005, Johnson hooked up with another one of her Dancing with the Stars partners. Only in this case, it was on the Australian version of the series. The dude in question: Tom Williams, a famous TV and radio presenter from Johnson's home country. The couple reportedly got together shortly after winning season season 2 of the series. According to reports, their relationship fizzled out shortly thereafter. Incidentally, while competing that season, Johnson found herself in a similar boat as Herjavec did when he competed in the States. Her three-year relationship with Australian cricketer Shane Watson came to a devastating end. "I was in a relationship for three years [with Watson] and thought I was going to marry him and have kids," Johnson wrote in a 2012 article for The Daily Telegraph. We're starting to notice a pattern going on here.
Dancing with the Stars' bad history of hook-ups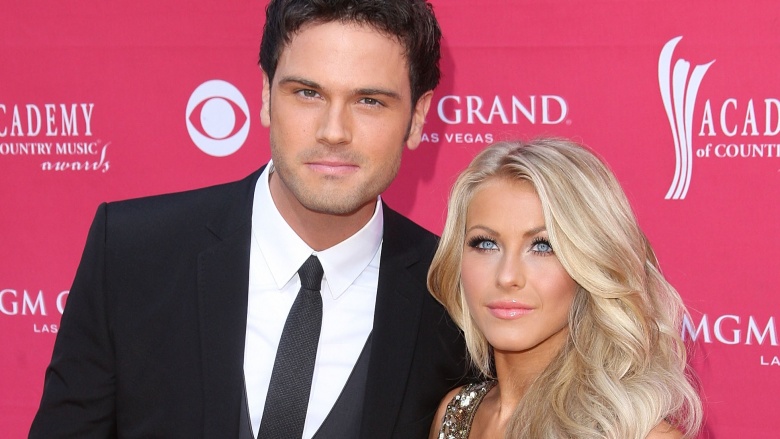 Getty Images
When you slap a bunch of revealing outfits on hot celebrities and professional dancers, forcing them to do the tango together, there's a good chance they could hook up. That might explain why Dancing with the Stars over the years has seen so many of its professional dancers couple off with their equally famous partners. Sadly, these relationships usually don't last. Among the most high-profile splits: Mark Ballas and American Idol contestant Pia Toscano, who split after almost six months of dating in 2011; Derek Hough and Shannon Elizabeth, who awkwardly announced their breakup on Twitter in 2009; and Julianne Hough and Chuck Wicks, who actually entered season 8 as a couple before splitting later that year. Granted, there are exceptions to every rule; but we're not gonna bet the farm on this one just yet.
The power balance is way off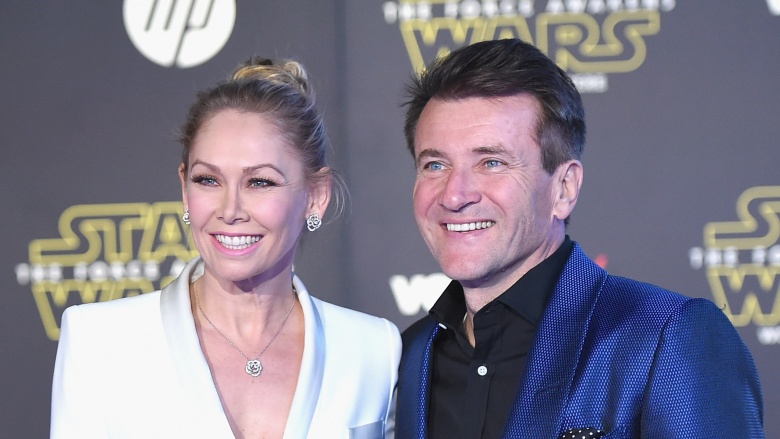 Getty Images
Arguably, the most worrisome factor in this relationship is the couple's 14-year age difference, especially considering where they're at in their respective stages of life. At 53, Herjavec has seemingly been through it all, including a 20-plus year marriage that resulted in three kids. Odds are, he's probably not going to want to add another kid to the mix. That's going to be a troubling sign for Johnson, who penned in her 2012 essay for The Daily Telegraph that she really wants to become a mom.
One has to remember that Johnson is marrying a really wealthy man. Herjavec's net worth is said to be well over $100 million and climbing. Inevitably, any person with that kind of money is going to hold more power than the other in a relationship. Let's hope Johnson is prepared for that, because that kind of relationship definitely won't take two people to tango.