A Look Inside Taylor Swift's Childhood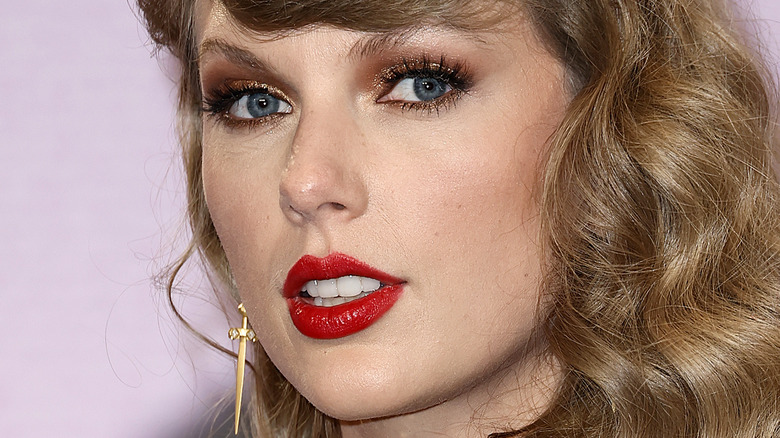 Frazer Harrison/Getty Images
At age 14, Taylor Swift wrote "Tim McGraw," the track that would become her first hit song. "I got the idea in math class," she told CMT. She mentioned that she started to hum a melody and the lyrics related to a real-life situation of reminiscing on the good memories with her boyfriend at the time. "Surprisingly, the first thing that came to mind was that my favorite country artist is Tim McGraw," she added.
Swift was then discovered by record label founder Scott Borchetta. He explained in an interview with Inc. that he was sent a package of songs from the aspiring country artist. "If these songs on this CD really were written by her, and she really is all this, I can't wait to meet her," he had thought at the time. Borchetta then explained that Swift performed "Picture to Burn" in his office, and the two started working together.
And now at 33, Swift is a superstar, writing multiple country hits and pop hits throughout her career. According to Guinness World Records, she was the youngest artist to win the "Album of the Year" category at the 2010 Grammy Awards. She was 20 years old. With hit songs like "Fifteen" and "You're On Your Own, Kid," she often leans on nostalgic story-telling in her songs.  Many fans have wondered what Swift's real-life childhood was like.
Taylor Swift had a 'magical' childhood in Pennsylvania
Taylor Swift grew up in Reading, Pennsylvania. She mentioned at a 2018 concert that she went back to her childhood home. "I got emotional when I went into my bedroom, and there's another little girl's things in there," she said (via The Morning Call). "It's not my family farm anymore. We sold it when we went to Nashville. I've been thinking about how cool it is to be back where I started writing songs." In 2019, Swift released the song "Christmas Tree Farm," a song and video all about her childhood home.
The "You Belong With Me" singer reminisced on her childhood during an interview with Rolling Stone. "I had the most magical childhood, running free and going anywhere I wanted to in my head," she said. It was also mentioned that Swift was a competitive equestrian and owned seven horses. But her heart was always with music, as she loved singing Disney movie songs and doing karaoke.
In April 2022 it was reported (via the Philly Voice) that Swift's Pennsylvania house was sold for $999,100. It was previously owned by Daniel Mashevsky, and it was reported that he did "extensive renovations" on the house while he lived there. Mashevsky reportedly didn't know Swift's family was moving to Nashville for the singer to pursue her dreams. Although Swift is fond of her childhood memories, high school was all about being a country music singer.
Taylor Swift made it big while she was in high school
From an early age, Taylor Swift wanted to pursue a career in music, often focusing on writing song lyrics while she was in class in high school. "I would find time to write in class," she said in a 2009 Dateline interview, adding that she would write lyrics on the pages of her algebra notebook. "It's algebra on this side of the page and 'Drew looks at me' on the other side of the page."
Hendersonville High School alum Jessica McLane posted a TikTok, claiming that Swift went to school with her for a short time before the budding country artist was homeschooled. She claimed that people "hated" the singer and rumors about her spread from jealousy. In the TikTok video, it was mentioned that Swift invited the whole senior class to the Country Music Awards where she won.
And at 17 years old, Swift stood onstage to accept the award she won. "I can't even believe this is real," Swift said to start her acceptance speech, in front of her whole Henderson High School senior class — the peers who "hated" her (via Sounds Like Nashville). She then thanked God, her family, country radio, and her fans. "This is definitely the highlight of my senior year," she said to conclude her speech.