What Happened To Yul Kwon After Winning Survivor?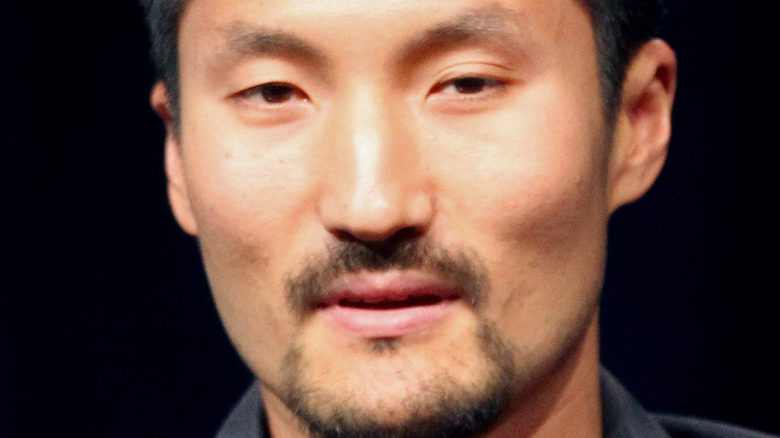 Frederick M. Brown/Getty Images
Yul Kwon is one of the few who can say they have outwitted, outlasted, and outplayed the game of "Survivor." "Survivor" has become a TV show known to test players mentally and physically, and being a "Survivor" contestant has its consequences. However, Kwon's strategic gameplay on Season 13 of "Survivor" allowed him to win the entire season. 
Kwon spoke about his time on the show to Buddy TV, "I've always felt like there was an under-representation of minorities in mainstream media, and especially as an Asia-American male growing up, I didn't see a lot of people who looked like myself, people that I felt like I could look up to as role models to emulate." This is why when the opportunity came for Kwon to be on the show, he knew he had to take it.
And it's a good he did because winning "Survivor" comes with a million-dollar prize. Many have used their winnings to splurge on things they didn't have before and some have found themselves in money trouble afterwards (via E! News). Luckily, Kwon knew how to handle his winnings and ventured into several professions. Kwon told Buddy TV about his winnings, "I'm not sure exactly what I'm going to do going forward. I'd like to do something that allows me to set a good example and to be a positive role model for people of my community, and also to continue changing perceptions about minorities in mainstream society."
Yul started a nonprofit for domestic abuse victims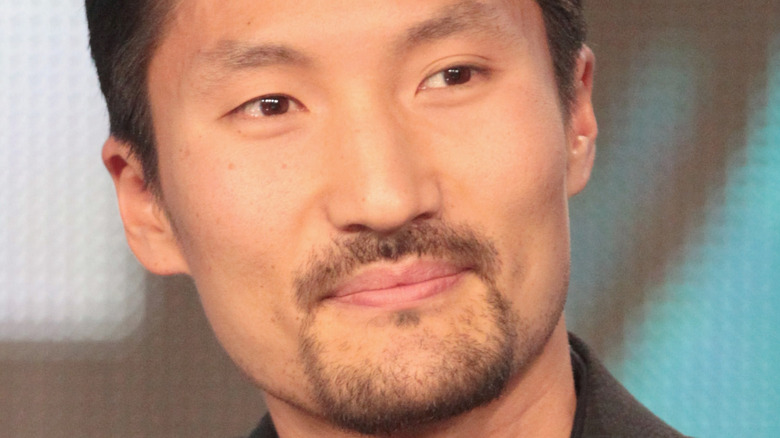 Frederick M. Brown/Getty Images
Many people with money spend a lot of time giving back to various communities. They want to share the wealth with others, and Yul Kwon is one of those people. After Kwon won Season 13 of "Survivor," he was very vocal about donating some to charity. He shared with Buddy TV, "[F]or sure, I want to spend a lot of time doing a lot of charity work and helping out different organizations and advocating for causes that I'm passionate about." Kwon stuck to that promise and donated to several cancer organizations, specifically hoping to "increase the number of people who become registered bone marrow donors" (via E! News). Kwon did more than donate, and took it one step further.
Kwon decided to help kickstart a nonprofit with some funding. Kwon joined forces with Becky Lee, a contestant on Season 13, to help start a domestic violence nonprofit organization (via University of Michigan College of Literature, Science, and the Arts). Lee had gone on the show to advocate for domestic abuse victims. She shared with LSA, "I talked about domestic violence issues on the show from day one. Raising awareness was my objective, and it showed the other contestants who I was and gave them a reason to trust me." Lee, who finished in third, used her prize money to start the organization and convinced her ally and friend Kwon to donate $25,000 to the fund as well. Lee even made Kwon one of Becky's Fund Board of Directors. Kwon has continuously supported various organizations, all while pursuing different passions.
Yul Kwon is a man of many talents
Frederick M. Brown/Getty Images
Celebrities have had some interesting jobs before making it big. For Yul Kwon, before he became a "Survivor" winner, he had gotten involved in government affairs by being an aide to a senator (via NPR). So, after "Survivor" ended, Kwon went back to a government job and became a lecturer for the FBI. He shared with NPR in 2009, "After Survivor ended, I got a call from the FBI and it totally freaked me out." Luckily for Kwon, they were just interested in the tactics he used in "Survivor" and wanted him to teach recruits his strategy. In the same year, Kwon became part of the Federal Communication Commission (FCC).
From FBI lecturer to frozen yogurt shop owner. That's right, Kwon also became the owner of not one but four frozen yogurt shops. "Survivor" is known to cause contestants to lose weight. When Kwon came out of the game, he struggled to maintain a healthy diet. He told Franchise Times, "I was hungry all the time." Kwon tried to find anything that would help subside the hunger and for him, it was frozen yogurt. Kwon decided to open up several Red Mango shops in the Bay Area.
Kwon's odd jobs didn't stop there! In 2011, he left his job at the FCC and went into TV hosting gigs for PBS. Us Weekly reports that Kwon has since decided to take a break from TV and is currently a Google employee in product management.