Who Is Craig Melvin's Wife, Lindsay Czarniak?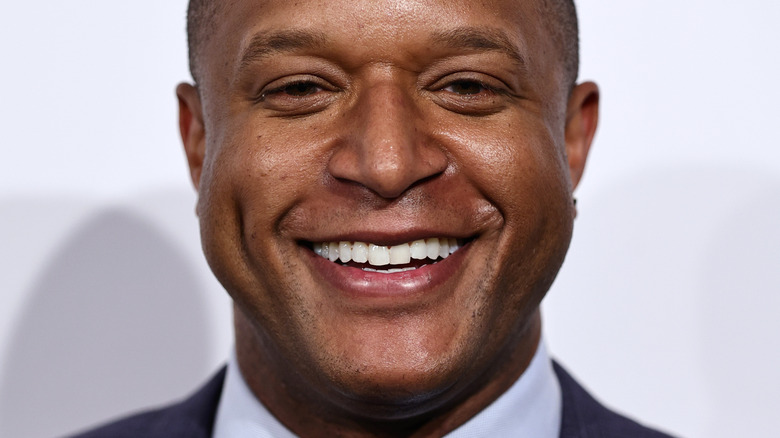 Dimitrios Kambouris/Getty Images
A staple in the American broadcasting scene, Craig Melvin has been around since the late '90s. According to WIS News, Melvin started his career in broadcast as a high school student. Between then and now, Melvin has risen through the ranks, working across different stations including, NBC's WIS-TV and WRC-TV. Notably, Melvin has served as a co-host on "Today" since 2016. But outside of his remarkable career, Melvin also won big in his personal life.
In October 2011, Melvin married Lindsay Czarniak, whom he first met three years prior. "We just wanted to hang out all the time," Czarniak told The Washington Post of their early days together. "Craig's the kind of guy that, when you're talking to him, he has this gift of making you feel like you're the only person in the world that matters." Now, even after more than a decade together, not much has changed for this couple.
Amid the COVID-19 pandemic, Czarniak admitted that, despite the craziness of quarantining at home, it was great to spend more time with Melvin. "It's been fun to have more time around each other," she told People. "And it's also been fun to heckle him because now I have the opportunity sometimes to go down and I'll try to just annoy him right before his show. And that's just fun. It keeps things fresh." But beyond loving her husband, who is Lindsay Czerniak?
Lindsay Czarniak is a sports broadcaster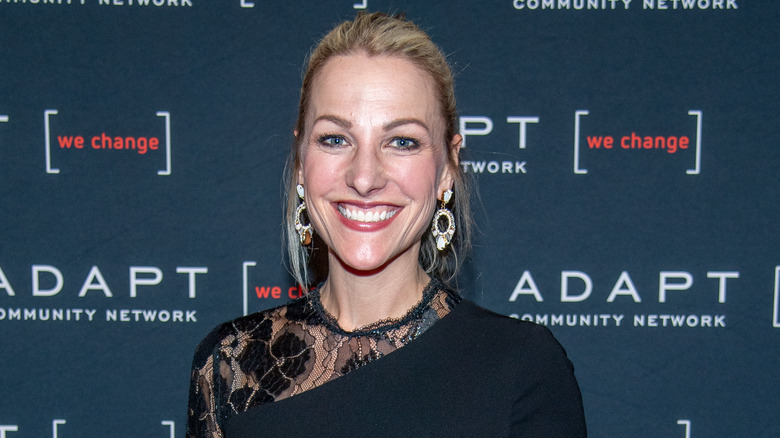 Roy Rochlin/Getty Images
Like her husband, Lindsay Czarniak has enjoyed a successful career in sports broadcasting over the years. Fresh out of school with a journalism degree, Czarniak kicked off her career as an intern, and then shortly after, landed her first job as a production assistant at CNN. "I was behind the scenes, it was an entry-level program," she told Beyond The Flag in 2021. "That is how I began, and that's also where my really burning desire to do TV and to do journalism was born."
Per Sportscasting, after her stint at CNN, Czarniak worked as a news reporter at Florida's WAWS. It was at the station that Czarniak had her first on-air reporting role. Soon enough, Czarniak proved herself a force to be reckoned with in the industry, eventually coming under the radar of famous broadcaster George Michaels. In 2005, Czarniak accepted an offer to join NBC4 as a sports anchor and presenter.
With NBC4, Czarniak garnered a number of career achievements, including an Emmy Award, while also covering major events, like the 2006 Winter Olympic Games in Turin and the 2008 Summer Olympic Games in Beijing. In 2011, after six years with NBC4, The Washington Post reported Czarniak was leaving the station for ESPN. In 2017, she left ESPN to join Fox as a sports reporter covering NASCAR and NFL stories.
Lindsay Czarniak is a devoted mother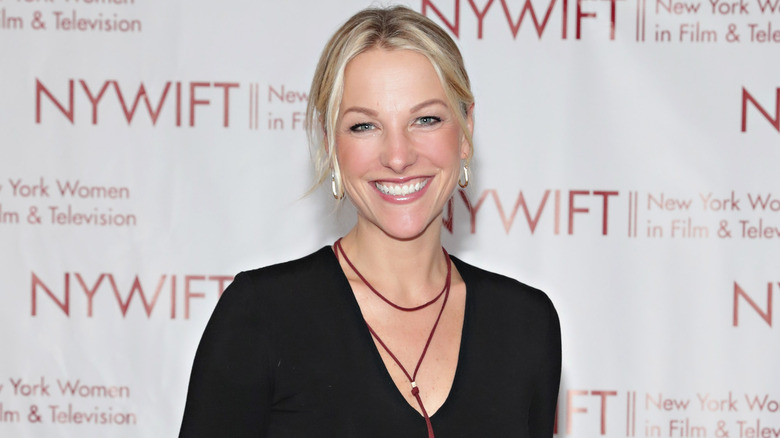 Cindy Ord/Getty Images
When she's not covering the biggest sports stories in the country, Lindsay Czarniak is busy with her other full-time job — motherhood. According to Closer Weekly, Czarniak and her husband Craig Melvin welcomed their first child, son Delano, in 2014. Two years later, their daughter Sybill was born. And while she might be one of the biggest sportscasters in the country, motherhood might very well be Czarniak's most fulfilling job. "The BEST gig in the world. Hoping she always lets me snuggle this close," the proud mom captioned a March 2021 Instagram post of herself snuggling Sybill.
In an April 2021 essay for Fatherly, Melvin praised Czarniak for stepping up for the kids during the COVID-19 pandemic in 2020. "Being a good mother, especially in the times in which we find ourselves, requires a special magic," he wrote. "You've been masterful with your wand for some time now, but over the past year you've been particularly amazing." Like many other parents across the country, Czarniark was largely left with the task of homeschooling their kids — a hat Melvin explained she wore with pride. "I watched in awe as you, like hundreds of thousands of others in our country, became the reading, math, music, art, gym, and Spanish teacher. When you weren't running IT or conflict resolution (breaking up sibling fistfights), you were a counselor — for them and, occasionally, me," he added.