Who Is Alyssa Milano's Husband, David Bugilari?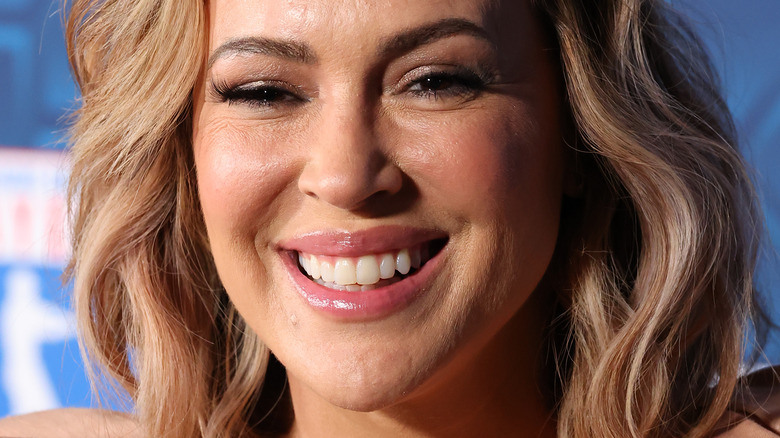 Leon Bennett/Getty Images
Alyssa Milano needs no introduction. A former child star, Milano shot into the spotlight with her role as Samantha Micelli in the 1980s ABC sitcom, "Who's the Boss?" and has since gone on to enjoy a successful career spanning three decades. In 1997, Milano played the lead character Hugo Dugay in the romantic comedy "Hugo Pool" and was cast as Phoebe Halliwell, one of the three magical sisters on "Charmed." And Milano has only gone on to rack up more credits to her name in the years since.
And while she was doing that, Milano was also simultaenously building a home with her husband David Bugliari. The couple tied the knot in a green-themed ceremony that saw Milano in a custom Vera Wang dress, per People. Now over a decade later, Bugliari and the "Hall Pass" actor are growing stronger by the year and they are not backing down. "[Marriage is] work, and there's no one I'd rather put in the work with," Milano told ET in 2019. "The most important thing is to laugh. If you can laugh with someone, you can get through anything."
But despite Milano's fame, Bugliari prefers to remain largely out of the spotlight, making him something of a mystery to fans who want to know more. So, who really is the mysterious David Bugliari?
David Bugilari also works in entertainment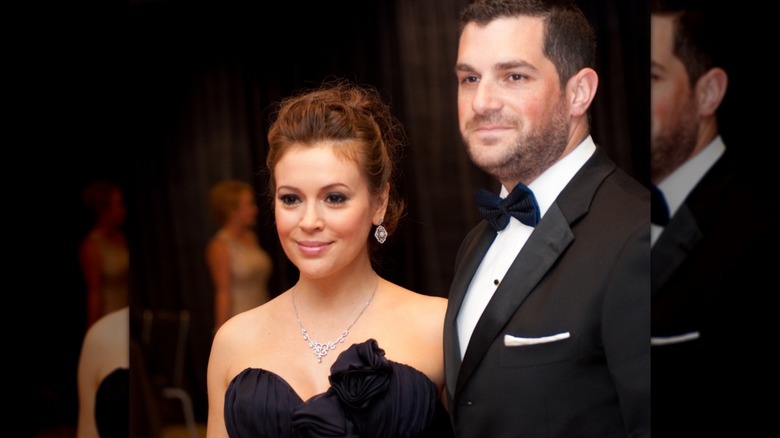 Rena Schild/Shutterstock
We might see Alyssa Milano on the small screen a lot, but her husband David Bugliari is also just as involved in entertainment, albeit behind the scenes. According to Your Tango, Bugliari formerly worked as a talent manager at Creative Artists Agency (CAA), where he also doubled as the co-head of Motion Picture. CAA, one of Hollywood's leading talent agencies and a leading global force in the entertainment industry, represents stars across different industries including Cardi B, Ariana Grande, James Taylor, Dua Lipa, and SZA, per Billboard. In 2020, however, The Wrap reported that Bugliari, alongside three other major players from CAA, resigned from their positions to work at a new production and management company set up by their former colleague, Peter Micelli. 
Prior to working as a talent agent, Bugliari reportedly worked as a high school soccer coach for many years, per SportsKeeda. In addition to his successful career, the outlet also reports that Bugliari often shows up to support his wife's charity endeavors.
David Bugilari was there for Alyssa Milano when she needed him most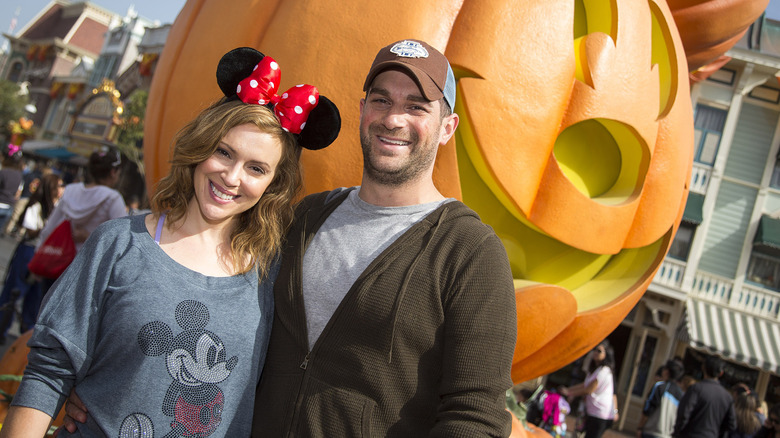 Handout/Getty Images
Alyssa Milano and David Bugliari are happy and in love, but in the earliest days of their marriage, things were apparently not so great. In her 2021 memoir "Sorry Not Sorry," Milano opened up about a miscarriage she suffered after she and Bugliari first started trying for a baby. "I was completely crushed. Devastated," she wrote (via People). "I remember going to the doctor and trying unsuccessfully to find a heartbeat."
Through the heartbreaking ordeal, Bugliari was there to hold his wife's hand, assuring her that they would try again. "As we sat in the parking lot of the medical building after that appointment sobbing and holding each other, he grabbed my face, looked into my eyes, and said, 'It's okay. We're going to have another baby. A better baby," Milano wrote.
Now with two kids — son Milo born in 2011, and daughter Elizabella born in 2004 — Bugliari has continued to be a great partner and father to their children. "Happy Father's Day to this special guy. You are the heartbeat of this family. I love you, @dbugliari. Forever," Milano wrote in a sweet Father's Day tribute.